Dyeing/​Finishing/​Printing
Earth Day cotton collection of free digital designs
Over 100 free-to-download digital cotton fabric files available on the CottonWork platform.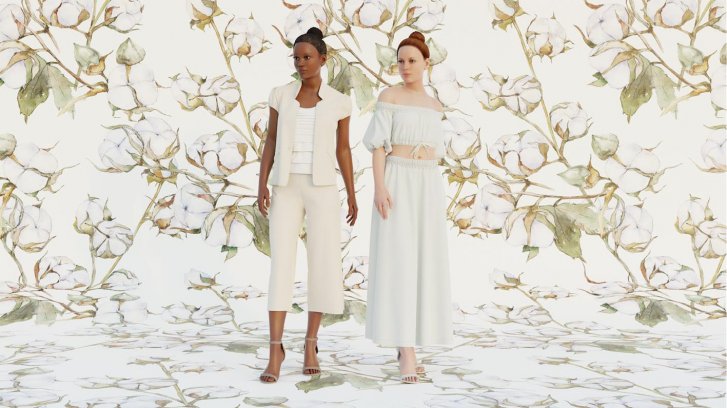 21st April 2021
Innovation in Textiles
| New York City
Browzwear, the New York-headquartered pioneer of 3D digital solutions for the fashion industry, has teamed up with Cotton Incorporated, ahead of Earth Day tomorrow (April 22nd) to create an eco-conscious digital fabric collection.
The all-natural digital collection will consist of over 20 minimally processed cotton fabrics ready to use in the Browzwear VStitcher asset library. In addition, Cotton Incorporated's CottonWork platform will offer users an exclusive collection of over 100 downloadable, Browzwear-compatible, digital cotton fabric files for 3D garment development.
By being able to easily access natural, minimally processed fabric alternatives, designers can create endless styles, while reducing textile waste throughout the process and ultimately market a more eco-conscious product.
Utilising sustainable solutions from responsible farming practices to minimal processing in manufacturing to a 3D design program, cotton can go from fibre to product in a way designers and consumers can feel good about.
In textile manufacturing there are several technologies such as laser etching, cationic cotton dyeing, and enzymatic scouring that can help product developers and manufacturers reduce water, energy and chemicals. Using 3D design programmes like Browzwear's VStitcher for garment prototyping continues the move towards sustainability throughout the entire product development process by reducing sample waste and lead time.
"We're thrilled to launch this collection with Cotton Incorporated," said Sharon Lim, CEO of Browzwear. "This collaboration is about transforming the product development process towards sustainability and ensuring that we provide more ecological digital options for designers, at every stage between concept and design. The demand for retailers and brands to lower their carbon footprint and conduct more sustainable practices is growing amongst consumers, and we're proud to be a part of an initiative that will enable this change."
Cotton Incorporated's efforts are focused across every area of the cotton life cycle, from fibre through to finished product. With a commitment to environmental sustainability and the circularity of cotton, the organisation advances the use of cotton in textile products by doubling down on innovation.
"Designers have easy and free access to an amazing array of cotton fabric files," says Katherine Absher, manager of fashion and digital design marketing at Cotton Incorporated. "Combining these digital fabrics and cotton trend insights, designers are on a fast path to innovate and create."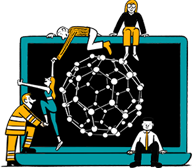 Business intelligence for the fibre, textiles and apparel industries: technologies, innovations, markets, investments, trade policy, sourcing, strategy...
Find out more