Nonwovens/​Converting
Evolon microfilament fabric mirrors paper appearance
Derse looked for a material that would mimic the appearance and feeling of packaging paper with the ability to be printed and sewn, strong enough to be held under tension in metallic frames, shaped as if it was torn-away paper, and of course, flame-retardant.

26th May 2015
Innovation in Textiles
| Las Vegas
Derse, a US-based major marketing company with expertise in creative architectural and graphic solutions, had planned to have one of the biggest booths at EXHIBITORLIVE!, North America's largest exhibition for Trade Show and Event Marketing Professionals, which took place from 2-4 March in Las Vegas. The challenge for Derse was to demonstrate its creativity and know-how to the 6000 event industry experts, who were expected to visit the show.
Derse elaborated a design concept named Unwrap the truth, based on authentic, raw materials. The team would have liked to use kraft paper to dress up the eye-catching top part of the booth and reveal their key message. However original kraft packaging paper would not fulfil the mechanical, safety and processability requirements of the project.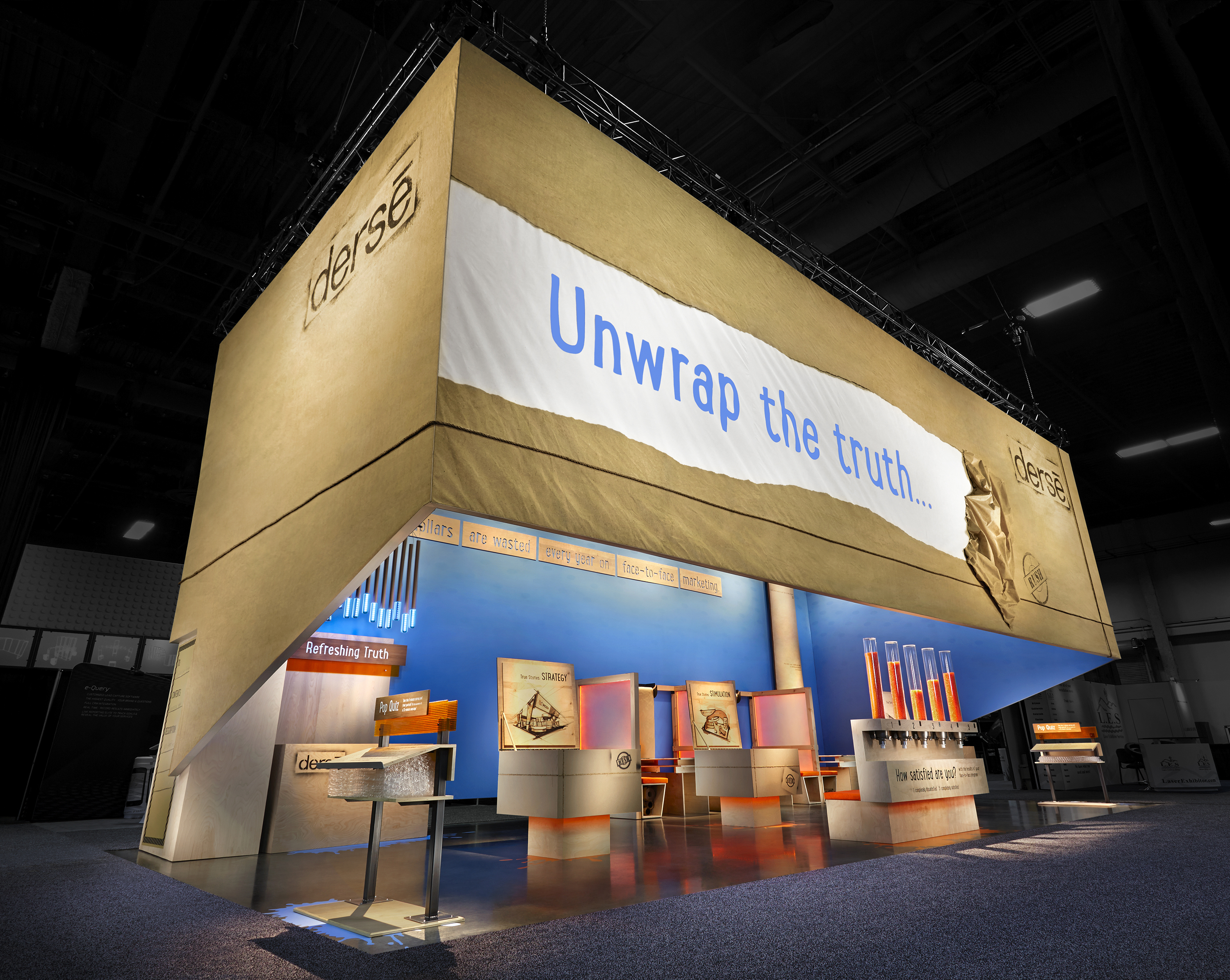 Derse looked for a material that would mimic the appearance and feeling of packaging paper with the ability to be printed and sewn, strong enough to be held under tension in metallic frames, shaped as if it was torn-away paper, and of course, flame-retardant. Being compliant with the NFPA 701 flame-retardant regulation, Freudenberg Performance Materials' microfilament material Evolon was selected for its matt look, non-fraying edges, strength and versatility.
Impressive results
The final stage set consisted of an impressive structure, which was 40' (12m) long, 20' (6m) wide and 18.5' (5.64m) high, utilizing 660 square yards (550m²) of Evolon material.
"Many event industry professionals recognized the overall uniqueness of the Evolon material," Derse's marketing project manager Susan Riese said.
Easy implementation
For the execution of this grand decor, Derse commissioned Dimension Design to develop their environment at the 2015 Exhibitor Live exhibition. Dimension Design printed Evolon's EVO 130 PMB FR reference for this application. According to Chad McNeal, Dimension Design's vice president of Innovation, Evolon was a great fabric for this application. "It was easy to print and install and it provided the illusion of kraft paper which connected it to Derse's campaign theme."
"Thanks to its versatile behaviour, Freudenberg Performance Materials' Evolon beige printed parts were impressed with permanent wrinkles to reinforce the paper appearance, while the blue-printed white "Unwrap the truth" part was kept completely wrinkle free for a neat clean look."
Designed for a multitude of printing applications that include signs, graphics and other digital printing projects, Evolon offers impeccable printed results, inspirational versatility and an improved eco-profile thanks to its PVC-free composition.
Evolon printing media are available in widths of up to 220cm and supplied in weights from 100 g/m² up to 180 g/m². There are numerous converting possibilities such as sewing, heat-sealing, eyelets, adhesive tape, etc., all of them made easier because of Evolon's non-fraying edges.
Evolon media are basically printable with transfer dye sublimation, UV-cured inks and Latex inks. Evolon's variants EVO 100 PMB FR and EVO 130 PMB FR are certified for HP Latex inks. Coated versions of Evolon are also available to ensure compatibility with water-based pigment, solvent and eco-solvent inks.
Evolon microfilament fabrics are produced using Freudenberg's globally patented technology. Located in Colmar, France, the Freudenberg Evolon production plant is ISO 9001, ISO 14001, OHSAS 18001 and ISO 50001 accredited. The media complies with industry agreements for flame retardancy, namely: NFPA 701 in the USA, CA1237 for California, and M1 in France.
Freudenberg Performance Materials is a leading global supplier of innovative performance materials offering differentiated value propositions to a broad range of markets and applications such as Automotive Interiors, Apparel, Building Materials, Hygiene, Medical, Shoe Components and Specialties. The company generates sales of over €900 million and has more than 20 manufacturing sites in 14 countries and more than 3.800 associates.
Freudenberg Evolon is part of Freudenberg Performance Materials and its headquarters and manufacturing of Freudenberg Evolon are located in Colmar, France. Freudenberg Evolon manufactures Evolon microfilament products using a unique, worldwide patented, textile-manufacturing process.
Derse is a US-based face-to-face marketing company with an experiential approach to immersing audiences — generating excitement, learning, building brand awareness, and buying interest for its clients' target audiences. Derse employs over 400 people in full-service divisions in Atlanta, Chicago, Dallas, Las Vegas, Milwaukee and Pittsburgh.
Established in 2002, Dimension Design is an innovative branding partner that delivers custom environments for exhibit houses, marketing agencies, production and event companies and their clients. Based in Glenview, Ill., the company has a production facility in Las Vegas, and sales offices near Philadelphia and Los Angeles.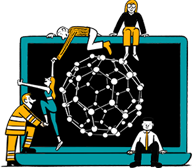 Business intelligence for the fibre, textiles and apparel industries: technologies, innovations, markets, investments, trade policy, sourcing, strategy...
Find out more