Dyeing/​Finishing/​Printing
Huntsman at Performance Days
Helping brands and mill partners level up with economically and environmentally sustainable solutions.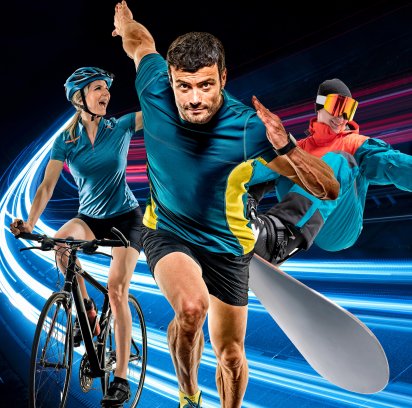 25th April 2022
Innovation in Textiles
| Singapore
Singapore-headquartered Huntsman Textile Effects will showcase high-performance end-to-end systems for protection and sustainable solutions for apparel at Performance Days later this week (April 27-28) in Munich, Germany.
The company's Avitera SE Fast process delivers the lowest environmental impact for dyeing polyester-cellulosic blends. It combines alkali-clearable Terasil W/WW disperse dyes and Avitera SE reactive dyes to cut processing time from around nine hours to six, helping mills reduce the water and energy required for production by up to 50% and increasing output by up to 25% or more, while delivering outstanding wet-fastness to ensure that sportswear will not bleed or stain during home laundering, or while in storage or transit.
Eropon E3-Save is an all-in-one textile auxiliary for polyester processing, allowing pre-scouring, dyeing and reduction clearing to be combined in a single bath and eliminating the need for anti-foaming products, which shortens processing time and saves water and energy.
In partnership with Chemours, Huntsman will present new eco-friendly finishes that repel water and stains, and help garments look new for longer. Teflon EcoElite with Zelan R3 technology contains 63% plant-based materials and is the industry's first renewably sourced water-repellent finish. It exceeds the performance levels possible with traditional fluorinated technologies, with excellent water repellency and durability while reserving breathability.
Another Huntsman innovation is Phobol Extender UXN that optimises water-repellent finishes for long-lasting fabric protection. It is free from butanone oxime, which has recently been re-classified in Europe and restricted above certain limits in products by bluesign.
Antimicrobial and odour-control solutions will be featured as part of Huntsman's partnership with Sciessent. Nobo, Sciessent's latest technology has been specifically developed to reduce odours in natural and synthetic fabrics. It can be incorporated into virtually any fabric, from base layers and activewear tops to socks and underwear to jeans and chinos, and provides a cost-effective way to upgrade everyday garments.
In addition, the partners will also present Sciessent's Agion Active X2 that combines advanced antimicrobial and odour-absorbing technologies to capture and fight odour-causing bacteria, and Lava X2, a standalone odour adsorption product that attracts, absorbs and degrades odours.
"Consumers are increasingly holding sportwear brands accountable for their sustainability efforts, but they still want garments that perform well and look good," said Dhirendra Gautam, senior director of global market strategy and innovation at Huntsman Textile Effects. "That's entirely achievable today for brands and mills who leverage the latest dyes and effects technologies and the expertise of Huntsman. We can help our brands and mill partners level up in this competitive industry with our economically and environmentally sustainable solutions."
For more information visit huntsman.com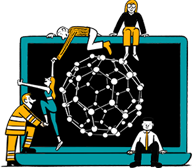 Business intelligence for the fibre, textiles and apparel industries: technologies, innovations, markets, investments, trade policy, sourcing, strategy...
Find out more