Interview
Microban reduces need for laundering with new odour neutraliser
Innovation in Textiles spoke to Brian Aylward, Director of Odour Control R&D for Textiles, about the new innovation, its benefits and potential applications.

1st May 2018
Innovation in Textiles
| Huntersville, NC
Microban International, a leader in textile odour control and prevention, has introduced Scentry Revive, a new odour control product that reduces the need for laundering, at the last month's Performance Days exhibition in Munich, Germany.
According to the company, the new, patent-pending technology neutralises odour and maintains freshness without the need for frequent laundering, extending the length of time an item can be worn between washings – up to five wears.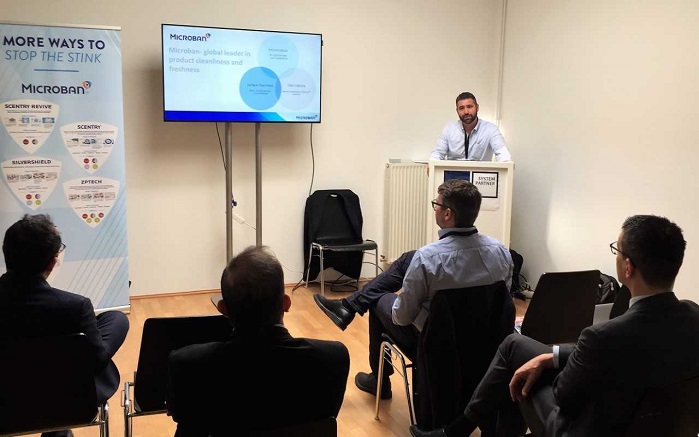 Innovation in Textiles spoke to Brian Aylward, Director of Odour Control R&D for Textiles, about the new innovation, its benefits and potential applications.
What is the technology behind Microban's new Scentry Revive? How is it different from what is currently available on the market?
Brian Aylward: Scentry Revive is a patent pending odour neutraliser engineered to stop body odour on garments, home textiles, and footwear. Current textile deodorisers have limited capacity to block odour. Once that capacity is reached these technologies stop working. Some of these technologies can be "recharged", but garments treated with them need to be frequently laundered to restore deodorising performance.
Scentry Revive is different. It's proven to keep fighting odour, allowing consumers to re-wear their garments without washing them. Another key challenge of existing odour neutralisers is limited durability. With up to 50 home laundering durability, Scentry Revive outlasts the performance of many competitive solutions- providing freshness over the useful life of a garment.
How long has it been in development and why do you think now is the right time for this product?
BA: Scentry Revive was developed in response to specific market demands. Product design took approximately two years.
Given the importance of sustainability within the industry, we believe the product's launch timing is great. Scentry Revive will allow consumers to wash garments less frequently-cutting down on water and energy consumption. Also, synthetic clothing purchases are on the rise. These garments are susceptible to permanent odour build-up which is a leading consumer concern. By blocking odour, Scentry Revive helps prevent this issue, allowing consumers to enjoy their synthetic apparel longer.
Where do you feel most demand will come from?
BA: We expect highest demand in segments where odour control is paramount – performance apparel, athleisure and sporting/hunting gear. Scentry Revive is also a perfect odour solution for items that are infrequently washed or not laundered at all- footwear and certain home textiles, for example.
The new technology boasts some sustainability benefits, such as reduced use of water and longer life of a garment. Why do you feel it is important to offer these benefits?
BA: Sustainability is really in everyone's interest. At all industry levels, we're seeing a growing awareness of textile sustainability. For example, many consumers now say sustainability and eco friendliness are important clothing purchase drivers. In response, brands and retailers are asking for more sustainable textile technologies. Up and down the textile value chain, there is a concerted effort to reduce environmental footprint.
Reducing water and energy consumption by laundering garments less frequently is a great way for everyone to help the sustainability effort. Washing also contributes significantly to the degradation of garments. Reducing laundering can extend the life of clothing, reducing the rate at which we landfill worn out apparel.
What kind of testing did the product undergo?
BA: Scentry Revive has undergone extensive testing throughout development. We've tested the product using the latest industry standard deodorization methods such as ISO 17299. Sensory testing was also a critical piece of Scentry Revive testing. Using trained odour panels, we evaluated the odour intensity of sweaty garments treated with Scentry Revive. We're quite excited about these panel results, as individuals smell the dramatic difference Scentry Revive makes.
How did the launch go at Performance Days? Are you satisfied with it?
BA: Performance Days is always a great show for us. It's the most intimate event we attend, allowing us to take customers through our products and value proposition in detail. Launch is going very well so far with a lot of early interest in the product. We've scheduled a full slate of regional trade events later this year, which will further accelerate product rollout.
Key shows include Outdoor Retailer Summer Market, Northwest Materials Show and Febratex (South America). We're working on trade events for Asia-Pacific as well.
What are the company's future plans for the new technology?
BA: Our focus is working with new and existing global partners to identify key outlets for Scentry Revive. Given the product's uniqueness and performance, we expect Scentry Revive to be a cornerstone of our textile product portfolio for many years to come.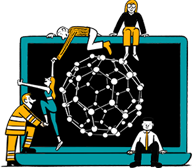 Business intelligence for the fibre, textiles and apparel industries: technologies, innovations, markets, investments, trade policy, sourcing, strategy...
Find out more