Dyeing/​Finishing/​Printing
New clean dye on fast track to scaling
As interest in this start-up technology increases exponentially, Recycrom is now set for truly mass volumes.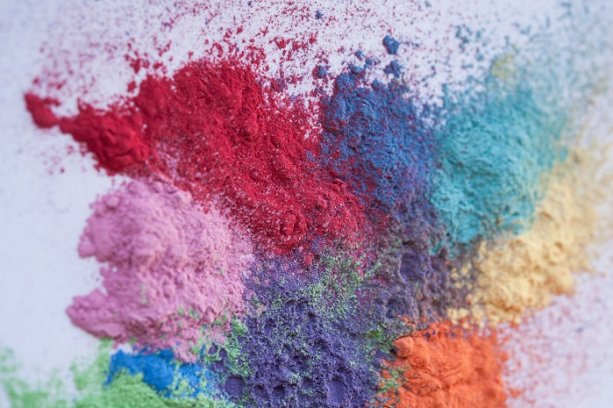 23rd October 2018
Innovation in Textiles
| Biella
In 2016, the Italian textile chemical company Officina+39 invented Recycrom – colour powders made from 100% textile waste. In 2017, the clean dye won the Keyhouse Hightex Award at Munich Fabric Start 2017 and was applied to the first of two capsule collections by Italian high-street retailer OVS. As interest in this start-up technology increases exponentially, Recycrom is now set for truly mass volumes, the company reports.
Recycrom is a full range of coloured powders made by recycling textile fibres from used clothing and manufacturing waste. Through a patented process, these fibres are upcycled into a uniform and solid powder that can be used as a pigment dye for fabrics and garments made of cotton, wool, nylon or any natural and most artificial fibres and blends. Recycrom can also be applied using various methods: exhaustion dyeing, printing and spray – with coating now under development.
The colours come out with a washed-out and natural look – making it very on-trend, the company says. Brands can also collaborate with the inventors Officina+39 to make custom dyes from their own scraps and textile waste.
Upcycling meets scaling
"After winning the Keyhouse Hightex Award at Munich Fabric Start 2017, Recycrom had the attention of the industry," the company says. Officina+39 began collaborating with Italian high-street retailer OVS, which has so far resulted in two capsule collections. Currently the company is talking to many other interested brands and retailers for a whole range of collaborations.
The story behind Recycrom's development is featured in the newly released Book of Denim, Volume 2. Officina+39's CEO Andrea Venier will also be a featured speaker, along with other supply chain disrupters, during the denim industry innovations summit Kingpins Transformers in Amsterdam today.
Changing the game
Based in the traditional high-end textiles town of Biella, one of the most important textiles regions in Italy, the textile chemical company was founded by Andrea's father, Roberto Venier, in 1992. "The long-term goal for Officina+39's R&D centre was always to invent a game-changer – one that could impact the whole textiles industry," said Andrea. "And in the end, we found our inspiration very close to home."
With its long tradition in textiles, Biella also has a long tradition in recycling. "One day I was visiting an old friend, Simone Gaslini, who has a spinning unit for regenerated yarn. He was showing me how he selected and sorted scraps and I suddenly noticed some powder coming from his machines," recalls Andrea. "I took some and discovered that I could use this powder as a pigment – but a very poor one due to all the inconsistencies."
"Hence, the Officina+39 R&D team set out to make a perfectly uniform solid powder – a huge challenge due to the famously stretchy nature of textiles. Eighteen months later, they came up with an eight-step process involving various machines that could transform fibres into powder. Result: Recycrom."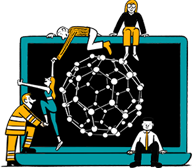 Business intelligence for the fibre, textiles and apparel industries: technologies, innovations, markets, investments, trade policy, sourcing, strategy...
Find out more