Technology/Machinery
Saurer to exhibit full product range at ITMA Asia + CITME 2016
The group's spinning, twisting, pre-spinning brands, and the Saurer Embroidery and Saurer Components divisions will present their latest products.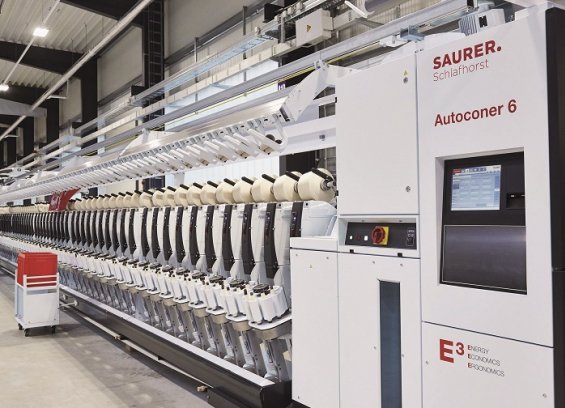 19th September 2016
Innovation in Textiles
| Wattwil
Saurer Group's business units will present their technologies in fibre processing from raw material to a wide range of yarns and finishing at this year's ITMA Asia + CITME trade fair that is taking place in Shanghai next month.
The Saurer Group is a full range supplier offering complete automation from roving with an interspersed transport system to ring spinning and right up to linked winding.
At the exhibition, the group's spinning brands Schlafhorst and Zinser, the twisting brands of Allma and Volkmann, pre-spinning brand Jintan and the Saurer Embroidery brand along with the Saurer Components division will present their latest products.
Zinser
Zinser will present future-oriented strategies for personnel-free, process-oriented and highly efficient production, with its Autoflow automation solution, ZinserSpeed 5A roving frame, as well as Zinser 72 and 71 systems. Zinser will also be demonstrating how flexibly the Zinser 71 and 72 can be integrated into Autoflow systems.
The Autoconer 6 is an important element in completing the textile technological value creation in the spinning and winding processes of Zinser and Schlafhorst. With its smart sensor technology, it is said to be ideally equipped to deliver perfect, individually automated processes, according to the manufacturer.
Innovations such as Launch-Control, SmartCycle, SmartJet and Speedster FX are said to boost productivity by up to 12%, compared with previous models. The new Eco-Drum-Drive system, SmartCycle and the intelligent vacuum control system "Power on Demand are also said to reduce energy consumption on the Autoconer 6 by up to 20%.
Rotor spinning machines from Schlafhorst
With its new Autocoro 9, featuring individual spinning position technology, the company aims to set new records for energy consumption, productivity, economic efficiency, ease of operation and quality in the fully automated machine segment. According to the company, it is a strong driver of optimized textile value creation in the textile process chain, with 25% lower energy consumption, 19% reduction in spinning costs, proven rotor speeds of 180,000 rpm, take-up speeds of 300 m/min and a 60% lower servicing outlay.
The semi-automatic BD product series is also on display, producing economical packages in Autocoro quality up to 320 mm in diameter. Up to10 % less energy consumption, extremely fast take-up speeds of 230 m/min on all lengths of machine and improved use of available space are said to reduce spinning costs and increase the profitability of spinning mills in the semi-automatic segment.
Another highlight from this business segment is the Plant Operation Center. Spinning mills with the Plant Operation Center from Saurer Schlafhorst and Zinser use their production and quality data to improve efficiency. For example, with the Off-Standard Analysis system they are able to optimise maintenance intervals and increase productivity and yarn quality thanks to the well timed interventions.
Allma Volkmann
As a leading manufacturer of twisting and cabling machines, Allma and Volkmann will be presenting innovative products and solutions in the following segments: staple fibre yarns, carpet yarns, tyre cord, industrial yarns and glass filament yarns.
With the CompactTwister, the business unit is presenting its high-performance twisting machine for staple fibre yarns, which has been awarded the E³ label for triple added value. Energy savings of up to 40% can be achieved with the eco-drive concept and eco-spindle technology with coordinated spindle combinations.
With its future-oriented technology, the CableCorder CC4 cabling machine, which has also been awarded the Saurer E³ label, is said to offer energy savings of up to 50% in the tire cord cabling process. Since energy represents by far the most significant cost factor in the overall cabling process, this promises outstanding production cost savings for manufacturers of tire cord, the company reports.
Saurer Embroidery
Saurer Embroidery, a market leader in embroidery production systems, will present its Epoca 7, the innovative embroidery system, at the exhibition. The Epoca 7 achieves an embroidery speed of up to 700 rpm, and is therefore up to 18% faster than the previous generation. Apart from an increase in production speed, additional functions have been optimised and improved to achieve an overall performance increase of up to 20%.
Another highlight is the HeadLine System unique application solution, which will be presented at ITMA Asia for the first time. It is a complete system with different electronically powered application heads for cords, ribbons and various sequins. The HeadLine System is said to offer great precision even at top production speeds. Furthermore, it is designed to allow the operator to quickly and easily interchange and individually position each application head.
Saurer Components
The business unit Saurer Components will present reasoned solutions for staple and manmade fibres at ITMA ASIA + CITME 2016, including the new Accotex AccoSmart sandwich cot, Texparts PK2600 Series ready for compact spinning, Daytex Shrinkage Belts engineered to produce the best quality for all different shrinkage applications, and Fibrevison Fraytec FV2 broken filament monitoring technology.
The latest high speed roller-bearing Separator Roller Temco VR50300-00-HS will also be on display. Designed to replace air bearing separator rollers and therefore save high compressed air costs, its integrated bearings in hybrid technology are said to lower the starting torque and frictional torque in operating speed in comparison to air bearing separator rollers known for their low friction.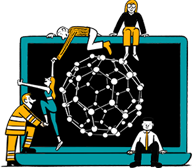 Business intelligence for the fibre, textiles and apparel industries: technologies, innovations, markets, investments, trade policy, sourcing, strategy...
Find out more