Opinion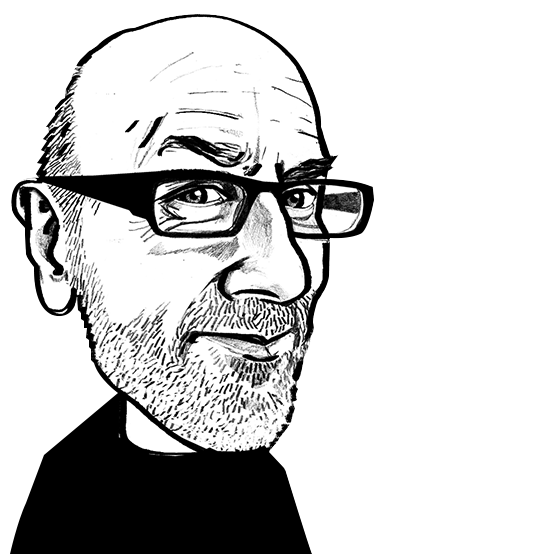 The power of digital décor at Heimtextil
Adrian Wilson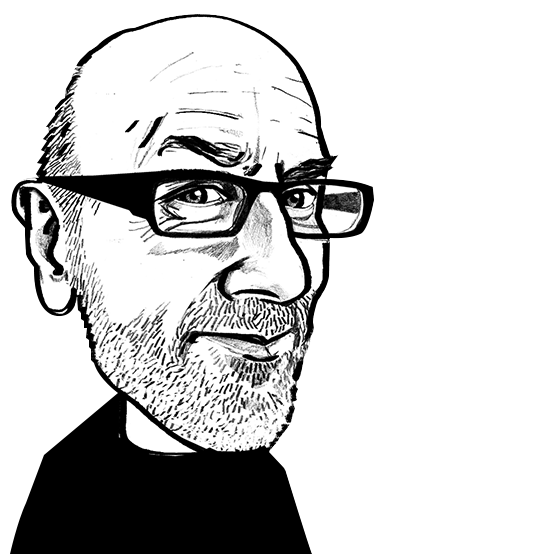 No less than 38 separate substrates were featured in a new collection of digitally-printed interiors in designer-curated rooms within HP's expansive exhibition space.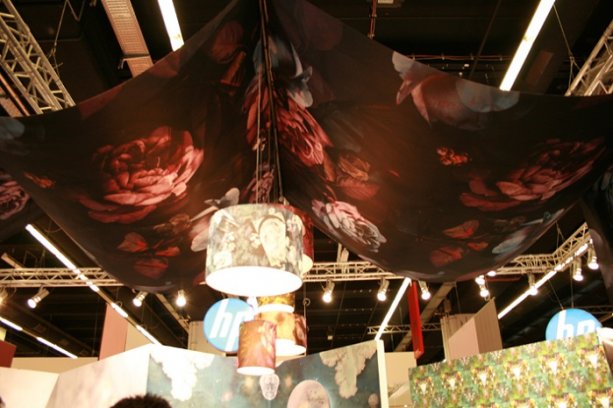 15th January 2018
Adrian Wilson
| Frankfurt
No less than 38 separate substrates – ranging from technical textiles, nonwovens and synthetic leather to glass and brickwork – were featured in a new collection of digitally-printed interiors in designer-curated rooms within HP's expansive exhibition space at last week's Heimtextil show in Frankfurt (January 9-12).
In collaboration with a team of designers led by Jennifer Castoldi, each concept room served to illustrate the total flexibility of HP Latex and HP Indigo décor printing technology in bringing stories to life.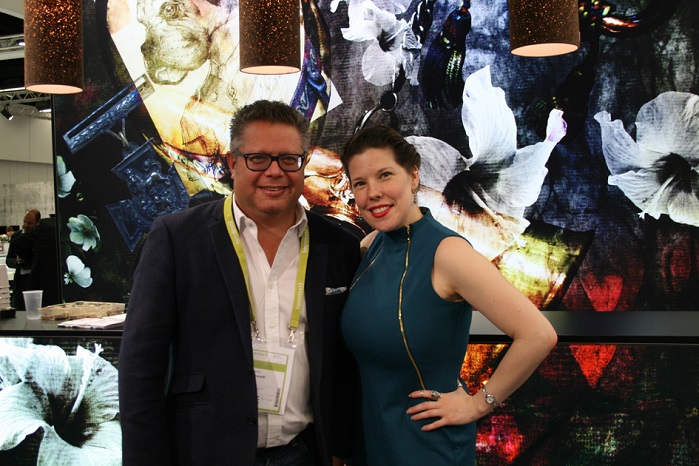 The designs tackled contemporary issues such as the ageing population, sustainability, global warming and endangered species in interior settings including a living room, bedroom, bathroom, kitchen, and dentist's office.
"With HP digital décor printing, any idea of any size can come to life anywhere – on wallcoverings, printed flooring, textiles and furniture," said Castoldi, CEO and chief creative director of Trendease International. "This technology is a creativity enabler, providing new opportunities to designers."
HP also introduced HP Indigo Wallpaper, an Indigo 20000 digital press solution enabling textile wallpaper manufacturers to transition from analog production to a digital colour printing process with gravure quality, and benefit from on-demand printing, faster time-to-market and reduced waste.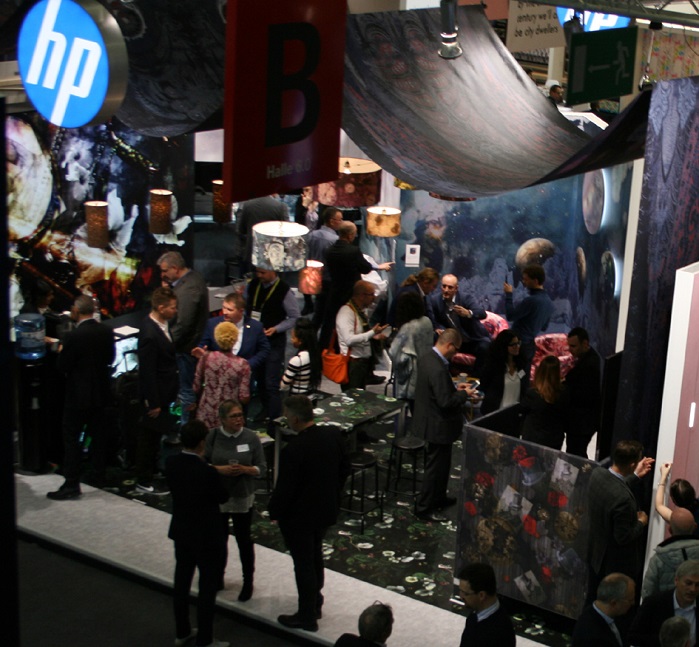 "For high-volume endless printing or a new design every metre, the system is capable of producing endless printing at 1,515 square metres per hour at a width of 74 centimetres," said Terence Raghunath," HP's business development manager for the decoration market. "It is digitally programmed for repeat, frameless printing, making it ideal for repeated pattern wallpaper applications and more.
"The environmental strengths of Latex are unbeatable, making it the technology the choice of hospitals and schools, and with our Latex water-based technology, there is no odour during or after production. Prints are bright and detailed from material to material and the printers can deliver a wide range of applications and formats."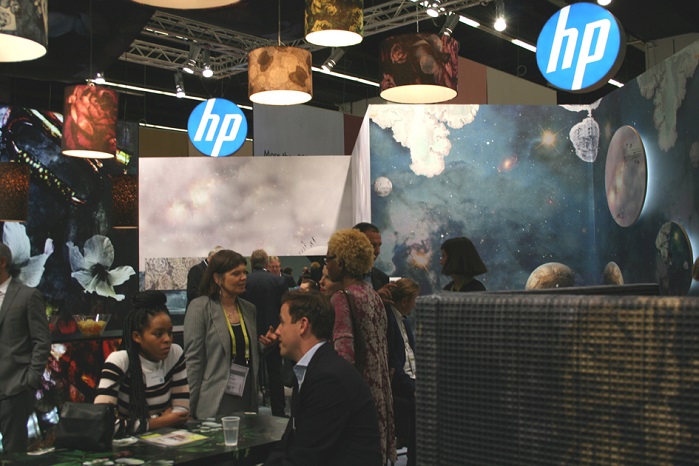 Wallcoverings are available to HP customers through suppliers such as nonwovens manufacturer Felix Schoeller and technical textiles specialist Pongs. Specialised applications within the display area ranged from a dentist's office with antibacterial wallpaper to a lounge with sound absorbing sofas and a wallpaper with integrated OLEDs.
Durable textiles
In addition, HP has announced a new range of durable textiles certified for HP Latex printers to produce soft signage and décor applications, combining durability and outstanding print quality with the benefits of water-based HP Latex technology. The new textiles from select media vendors expand possibilities for durable HP Latex printing for soft signage and also enable new décor applications, including curtains and blinds, cushions, lampshades, and bags, on materials made from 100% cotton, cotton linen or polyester. Some of the new textiles can also achieve washability with a heating process after printing.
At the WTiN European Digital Textile Conference held alongside Heimtextil 2017, it was observed that while the home textiles sector was a late-comer to industrial-scale digital printing, a surge of investments over the past five years has transformed the market dynamics and triggered a new wave of innovation. Ink and machinery companies are racing to replicate the striking success of the technique in fashion, and have concentrated their efforts in areas of key home-textile interest, such as super-wide machinery, pigment formulations and, most-recently, high-fastness vat-dye inks.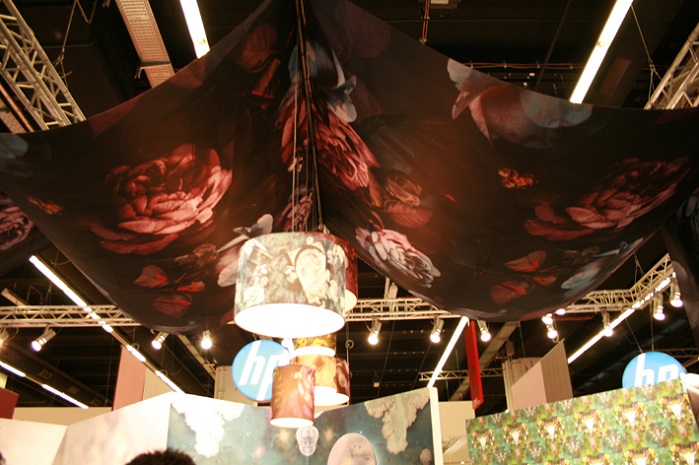 At the same time, easy-to-access B2C channels are providing new enterprise opportunities for independent fabric designers, and synergies with related markets such as wallpaper printing are generating exciting possibilities in customised interiors.
In 2016, an estimated 1.5 billion square metres of textiles were digitally printed.
Heimtextil 2018 featured just under 3,000 exhibitors from 64 countries, registering its eighth consecutive year of growth.
"Home textiles are again significantly more visible than they were a few years ago," said Martin Auerbach, managing director of the Association of German Home Textiles Manufacturers at the event. "The diversity of home textile products, designs and colours makes this international trade fair platform a trailblazing event to start the year."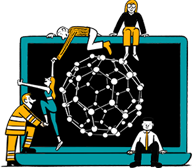 Business intelligence for the fibre, textiles and apparel industries: technologies, innovations, markets, investments, trade policy, sourcing, strategy...
Find out more