23rd October 2018, Munich/Paris
Eco-tech developments at PV
Janet Prescott reports
New developments for fashion using technical yet sustainable fabrics were a live issue at the recent Premiere Vision Paris. They included a strong eco story from Du Pont with its Sorona fibre made from plant-based ingredients. It is aimed at circular knitting and also at insulation.
All about the kink
Sorona fibre is soft, wicks moisture and adds shape memory to fabrics. It is all about a kink in the PTT polymer chain that naturally snaps back into shape. Made from annually renewable corn sugar, manufacture involves reduced energy consumption, has fast drying qualities, chlorine resistance and is biodegradable.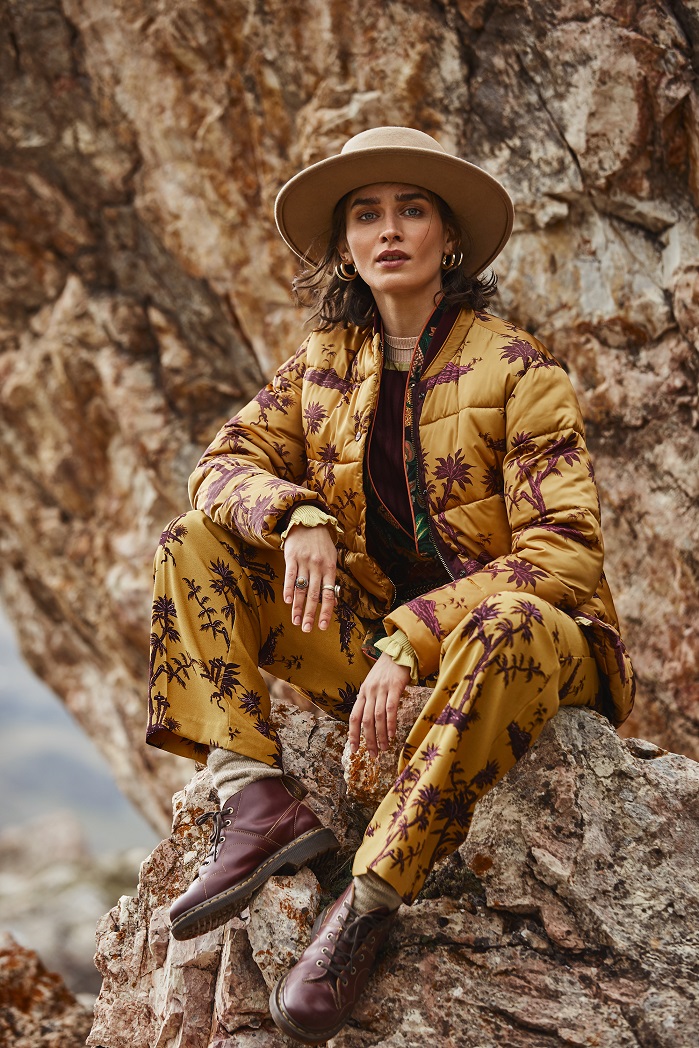 The unusual molecular structure adds movement to fabrics, both natural and synthetic, adding wrinkle resistance, stretch and recovery with a smooth feel. Sorona is made with 37% plant-based ingredients and it dyes at lower temperatures than polyester, making it 'eco-efficient'. Conforming to OekoTex standards it uses 30% cent less energy and produces 63% less gas emissions.
Warmth without weight or cruelty
Another revelation in Paris was PrimaLoft's ThermoPlume, the high-tech insulation which imitates the structure of silky goose down, providing 'warmth without weight or cruelty'.
Enthusiasm for the product is already evident as a very good insulation medium for endurance sports, with a high warmth to weight ratio, but with none of the ethical problems associated with producing birds for down, which is becoming an issue for young purchasers worldwide.
Originally targeting the outdoor industry, PrimaLoft is looking to the fashion sector in offering ThermoPlume. The fine and small fibres trap air and maximise body warmth and they can be blown into any garment at high velocity. Totally sustainable and sold only to premium brands, it can also be used to transform comfort for shoes and winter footwear.
PrimaLoft has diversified its product further by offering fashion brands the insulation series and fabrics, creating three insulations made entirely from 100% post-consumer recycled (PCR) content which fully meet PrimaLoft performance standards.
This article is also appears in...