Textiles Intelligence
Editorial: Europe\'s Research Roadmap for New Personal Protective Equipment (PPE)
The global market for personal protective equipment (PPE)"including protective clothing"is worth over Euro10 bn (US$13 bn) per annum and is growing at a healthy rate. In Europe alone, PPE helps to protect over 140 mn workers. Employers are becoming more aware of their obligations to their workers, and these obligations are being reinforced by legislation. The principal user industries are: engineering and manufacturing; chemicals, pharmaceuticals and food; oil, gas and petro

11th October 2010
Innovation in Textiles
|
Report Summary
The global market for personal protective equipment (PPE)—including protective clothing—is worth over Euro10 bn (US$13 bn) per annum and is growing at a healthy rate.
In Europe alone, PPE helps to protect over 140 mn workers. Employers are becoming more aware of their obligations to their workers, and these obligations are being reinforced by legislation.
The principal user industries are: engineering and manufacturing; chemicals, pharmaceuticals and food; oil, gas and petrochemicals; construction; utilities; and emergency services.
PPE can be divided into the following four categories: above-the-neck protection, including headwear and ear and eye protectors; protective clothing; protective gloves; and footwear.
The textile components of personal protective equipment—protective clothing and gloves—constitute a major proportion of the market, and the fibres and fabrics employed are becoming ever more sophisticated.
Increasingly, materials which have either inherent functionality or built-in functionality are being developed and used. Such functionality may include, for example, anti-abrasion properties, antistatic technology, cut resistance, electromagnetic shielding, enhanced durability, flame resistance, high visibility, oil repellency, protection against chemicals or water repellency.
Editorial: Europe's Research Roadmap for New Personal Protective Equipment (PPE)
9 pages, published 4th quarter 2008
Textiles Intelligence, Technical Textile Markets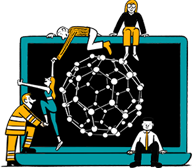 Business intelligence for the fibre, textiles and apparel industries: technologies, innovations, markets, investments, trade policy, sourcing, strategy...
Find out more