11th November 2019, Madrid
European manufacturer of luxury carpets receives investment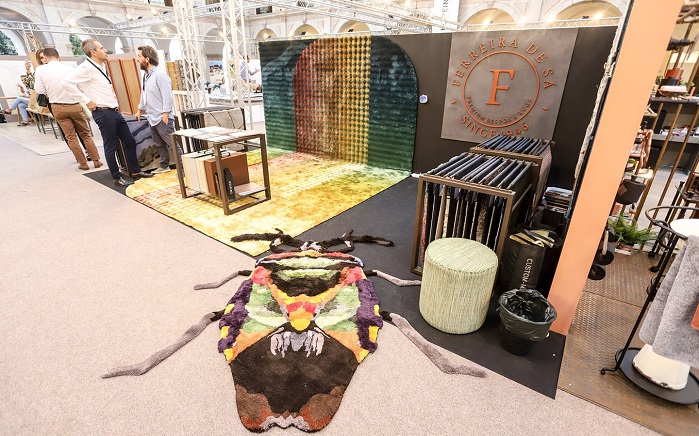 Ferreira de Sá is a leader in the production of tailor-made carpets for the luxury furniture and décor sector. © Ferreira de Sá
Sherpa Capital, private equity fund manager focused on mid-sized companies with EUR 250 million under management, has announced the entry into the shareholding structure of Portuguese company Ferreira de Sá, a European leader in the production of tailor-made carpets for the luxury furniture and décor sector.
Founded in 1946 and headquartered in Espinho (Oporto), Ferreira de Sá is a consolidated company in the carpet sector with a clear international vocation that generates more than 80% of its sales abroad. The company stands out in the market for the customisation of its products to the needs of each client, the quality of its designs and the optimisation of its delivery times.
Thanks to the quality of the product and service offered, Ferreira has among its clients large groups in the luxury sector of decoration, fashion and catering, among other markets, with which it maintains long-term commercial relationships.
Following the entrance of Sherpa Capital into the capital of Ferreira de Sá, the company begins a new stage aimed at boosting the growth of its international business through new investments that reinforce the range of products and provide greater production capacity. In addition, Sherpa Capital plans to implement a buy and build strategy that includes bolt-on acquisition to consolidate the sector.
"The arrival of Sherpa Capital to our company reinforces our international growth project and further consolidates our position as the European leader in the manufacturing of luxury carpets," commented Fernanda Barbosa, CEO of Ferreira. "We believe that the experience and support of Sherpa Capital are a great tool to reach the objectives of our Business Plan and to position Ferreira de Sá as one of the main luxury suppliers at a global level.
This article is also appears in...