Textiles Intelligence
Europe\'s polypropylene fibre industry is still a world player
Europe is the world's largest producer of polypropylene fibres and the second largest man-made fibre producing continent, behind Asia. It also boasts the biggest single-site units for producing acrylic and viscose fibres. In the case of acrylic, AKSA Acrylic, a subsidiary of AKKÖK Group, has a site near Yalova in Turkey with a capacity for making 308,000 tons of acrylic fibres"12% of the global total. In the case of viscose, the Austrian company Lenzing has a site located
24th August 2010
Innovation in Textiles
|
Report Summary
Europe is the world's largest producer of polypropylene fibres and the second largest man-made fibre producing continent, behind Asia. It also boasts the biggest single-site units for producing acrylic and viscose fibres.
In the case of acrylic, AKSA Acrylic, a subsidiary of AKKÖK Group, has a site near Yalova in Turkey with a capacity for making 308,000 tons of acrylic fibres—12% of the global total. In the case of viscose, the Austrian company Lenzing has a site located in Lenzing, Austria, with a capacity for making 255,000 tons of viscose fibre and a further 250,000 tons of pulp.
Collectively, European countries produced 3.2 mn tons of man-made fibres in 2009. In value terms, these were worth Euro10.5 bn (US$14.6 bn), of which export sales were worth Euro2 bn. The European man-made fibre industry still has some 25,000 employees, and has ploughed over Euro1 bn into R&D over the past five years.
The position of the European man-made fibre industry is partly due to the critical role it plays in the production of polypropylene fibres—which go predominantly into technical end uses. By contrast, the continent's role as a producer of polyester has diminished markedly over the years—a contrast which was highlighted at two recent conferences held on successive days in Brussels, Belgium.
According to the director general of CIRFS and the EATP, Colin Purvis, world man-made fibre production was dominated by Europe, the USA and Japan for 50 years from 1950 to 2000.
Table of Contents
Editorial: Europe's Polypropylene Fibre Industry is Still a World Player
European Man-Made Fibres Rank Second Behind Asia
Safeguarding the Future of the European Man-Made Fibre Industry
Outlook for the European Polypropylene Textile Industry
Report: Europe's Polypropylene Fibre Industry is Still a World Player
Textiles Intelligence, Technical Textile Markets
5 pages, published 2nd quarter 2010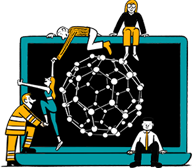 Business intelligence for the fibre, textiles and apparel industries: technologies, innovations, markets, investments, trade policy, sourcing, strategy...
Find out more