6-9 February 2018, Raleigh, NC
INDA's Introduction to Spunbond and Meltblown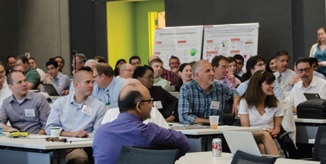 This course is designed for professionals with an engineering, technical or textile degree, and a minimum of one-year experience with engineered fabrics.
It provides a comprehensive understanding of spunbond and meltblown processes including raw material selection, basic science knowledge, testing, and the characterization used to create end use products.
Attendees will gain insight into the nonwoven fabrics industry with market forecasts and will learn the significant role these engineered fabrics play in industry – all while creating incredible fabrics using NWI's state-of-the-art facilities.
Topics covered include:
Polymer properties and fibre formation, including bi-component fibres
Polymers used in spunbond and meltblown fabrics
Processes and products
Composites and laminates
Converting techniques
Tests and evaluation
This article is also appears in...