Opinion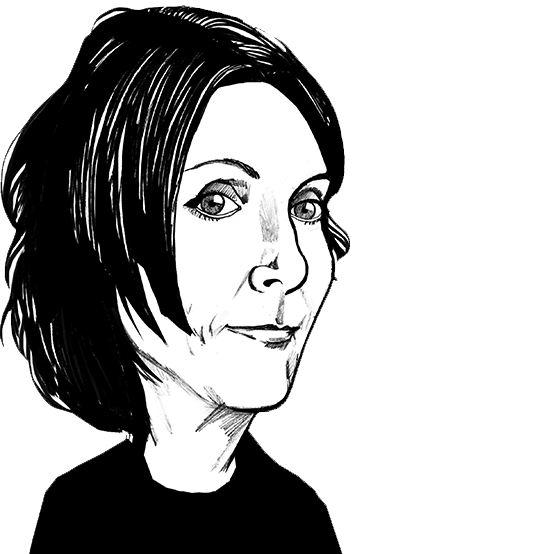 Advancing the sustainability agenda at OutDoor by ISPO 2019
Anne Prahl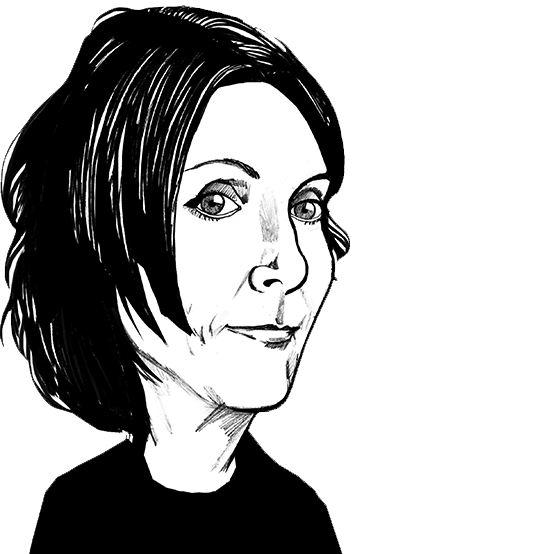 With the move to an updated concept, Europe's largest outdoor trade fair aims to become the leading global platform for the outdoor industry.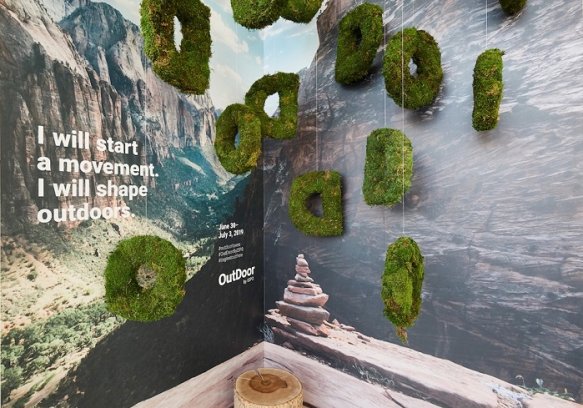 16th July 2019
Anne Prahl
| Munich
Outdoor industry Code of Conduct display at OutDoor by ISPO. © ISPO
The first edition of OutDoor by ISPO took place from the 30 of June to the 3 of July in Munich and attracted 1018 exhibitors from 35 countries, who presented their materials, products and initiatives to more than 22,000 trade visitors. With the move to an updated concept and location, Europe's largest outdoor trade fair, which was previously located in Friedrichshafen, aims to become the leading global platform for the outdoor industry and has significantly boosted its commitment to sustainability in the process.
This positive shift was noticeable throughout the exhibition halls, as exhibitors and organisers made sure that a more considered approach to manufacturing and consuming outdoor products becomes a top priority for the industry. As part of this increased commitment to sustainability, OutDoor by ISPO set a new standard with its 'Code of Conduct', which initially provided organisers, exhibitors and visitors with tips on how to save water and power, reduce waste and recycle resources during the fair, while the long-term view is to develop industry guidelines on becoming the most responsible industry and pioneering and implementing climate-neutral, resource-saving and sustainable business practices.
War on waste
With initiatives and developments such as Parley for the Ocean, Thread, Econyl and Seaqual, the sports and outdoor industry has been pioneering the collection and recycling of plastic waste into new premium raw materials for new high quality apparel, accessories and footwear.
adidas MYSHELTER PARLEY jacket (left) at OutDoor by ISPO 2019. © Anne Prahl
With impressive examples such as adidas' MYSHELTER PARLEY 100% recycled, windproof and waterproof three-layer construction jacket, recycled materials remain high on the agenda, and recycled polyester and nylon are becoming more easily available, as designers and consumers are more aware and demanding.
Therefore the bigger challenge is the development of fully recyclable textiles and apparel, and while a number of brands are working on this, there are still many barriers to overcome. In his talk 'Changing the system - next step: circularity' Claus Bretschneider from Austrian start-up Breddy's challenged the industry by demanding "Don't bring it to the market if you can't take it back" as he outlined the need to design for circularity. The company already use eco-friendly materials, produce in Europe and offer repair for their products, however, although these materials can be recycled in theory, Breddy's are still working on solutions to overcome potential issues with dyes or other elements used in their products.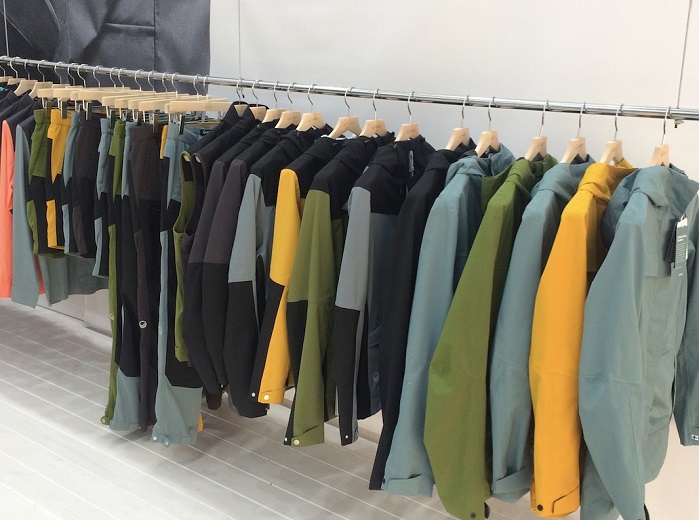 Halti 'Born to be recycled' concept at OutDoor by ISPO 2019. © Anne Prahl
Other obstacles are around trims and other functional parts but outdoor brands like Halti are already working with 100% recyclable membranes, zips and snap buttons, as showcased with their award winning Hiker Next Generation jacket, which is part of the company's 'Born to be recycled' concept. As demonstrated at the fair, many material, trim and technology suppliers are also working hard to close the gap on fully recyclable versions in the near future.
Natural performance
The use of natural and renewable fabrics for performance sports and outdoor has increased rapidly over the last few years, as brands are developing new blends utilising merino wool, organic cotton, kapok, hemp, linen, tencel, castor oil and soybean fibre to create alternatives to fossil fuel-based synthetics.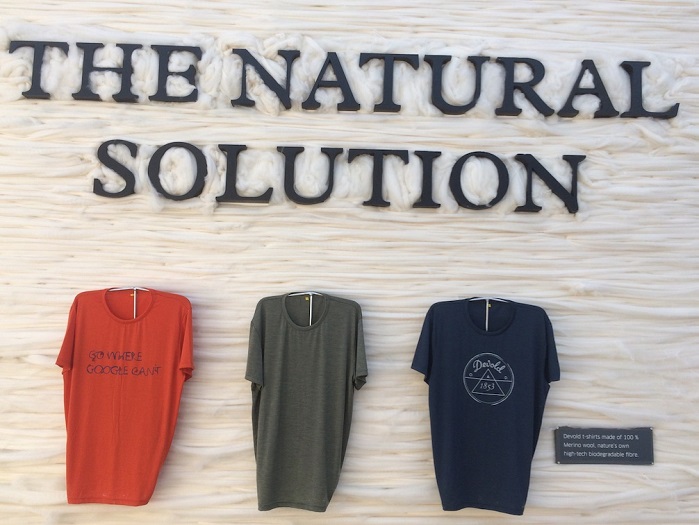 DEVOLD merino wool collection at OutDoor by ISPO 2019. © Anne Prahl
Wool-based performance apparel has experienced a huge revival, thanks to its inherent functional properties, which include antibacterial, temperature regulating, moisture management, insulating and UV protective properties. Like various other sports and outdoor specialists, Norwegian brand DEVOLD, has recently started to blend merino wool with tencel for their running collection, as the combination of these two fibres results in additional smooth drape and improved next-to-skin comfort.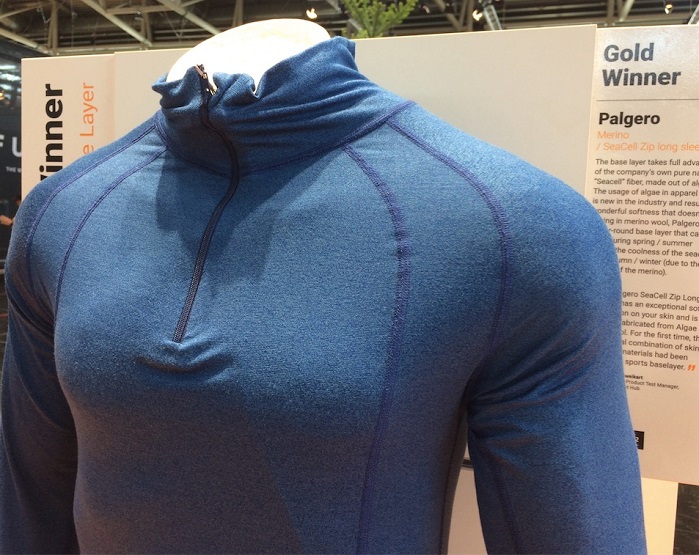 Palgero SeaCell and merino wool baselayer at OutDoor by ISPO 2019. © Anne Prahl
German brand Palgero's long sleeve base layer impressed the ISPO Award jury, due to its SeaCell and merino wool blend, which ensures excellent climate control and moisture management. The SeaCell fibre is manufactured from Icelandic brown algae, believed to provide additional wellness benefits, such active cell regeneration, which can relieve skin inflammation and protect against free radicals.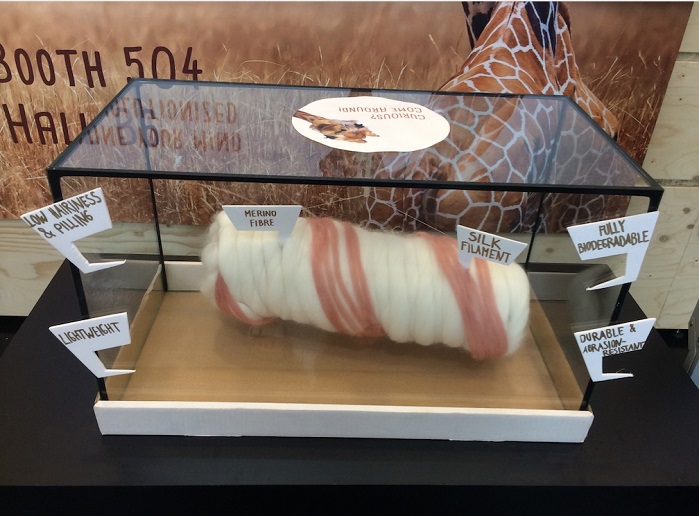 Südwolle Group BETASPUN Evolution display at OutDoor by ISPO 2019. © Anne Prahl
Another take on performance merino wool blends is Südwolle's Betaspun technology, which is able to twist a biodegradable filament, such as silk, cotton or Amni Soul Eco polyamide, around a merino base to create durable, lightweight, abrasion-resistant, soft and comfortable yarns that are 100% biodegradable.
Engineered protection
In the outdoor industry, the need for protective apparel comes with the territory and several brands and fabric suppliers presented their mosquito-proof solutions at the fair. While this often involves finishes or treatments, alternatives can be created through fabric engineering.
Jack Wolfskin mosquito-proof shirt at OutDoor by ISPO 2019. © Anne Prahl
Burlington's No Fly Zone® Insect Repellent Technology is similar to natural insect repellent found in certain chrysanthemum plants and is described a safe and effective barrier against six types of insects. The technology can be applied to a variety of fabrics including wool, cotton, nylon and polyester and lasts for up to seventy washes.
In contrast, Craghoppers' NosiLife is permanently woven into the fabric and reduces bites by up to 90%, while Jack Wolfskin's version relies on a very tight weave that makes it impossible for any insects to bite through the fabric. As a result, this fabric also offers 40+ UV protection.
Toread Light Change Skin Jacket at OutDoor by ISPO 2019. © Anne Prahl
Another product aimed at preventing damage from harmful UV rays is Toread's Light Change Jacket, which was a Gold Winner in the Outstanding Product category. Rather than providing protective fabric, the jacket responds to high levels of UV exposure by colour change to inform the wearer to take protective measures, such as moving into the shade. A lasercut pattern on the sleeves provides ventilation during strenuous outdoor activities.
Climate protection & biodiversity
As a rapidly growing number of outdoor brands is committing to sustainable business practices, the focus has expanded from simply finding more eco-friendly materials and resource-efficient manufacturing processes to the bigger picture of climate change and biodiversity.

PICTURE climate change t-shirt at OutDoor by ISPO 2019. © Messe München
Brands have started to take responsibility for raising awareness about climate change with their customers, be it through products or initiatives, which often invite the consumer to take action. In addition, businesses are exploring how innovation around materials, manufacturing processes and systems can contribute to the reduction of CO2 emissions and enhance biodiversity to enable long-term climate protection.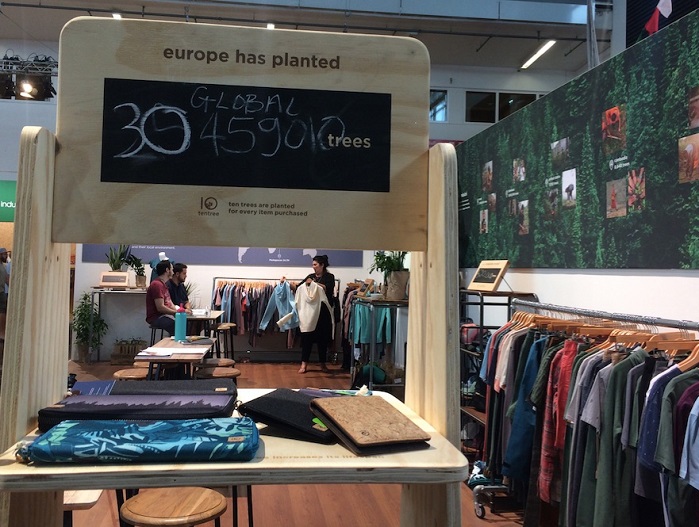 tentree collection at OutDoor by ISPO 2019. © Anne Prahl
On top of using fabrics including hemp, organic cotton, tencel and recycled polyester, Canadian brand tentree's business model is to reduce their carbon footprint by planting ten trees for every item sold and their global total currently stands at 30,484,500 trees. With ambitious plans to reach 1 billion trees by 2030, tentree are keen to use their platform to inspire other brands, as well as consumers, to create positive environmental change.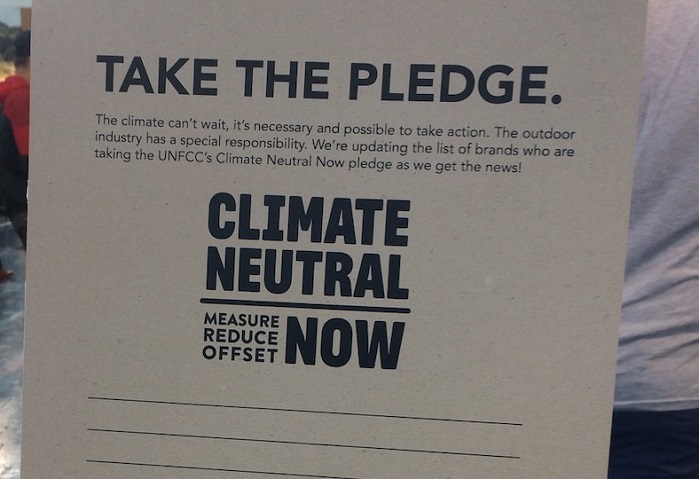 Icebug's commitment to the Climate Neutral pledge at OutDoor by ISPO 2019. © Anne Prahl
Swedish footwear brand Icebug started their sustainable mission by upgrading all upper, midsole and outsole materials to more eco-friendly options and decided to take the UN's Climate Neutral pledge in 2018, with the goal of becoming climate neutral in 2020. This involved following the three recommended steps; measuring the entire company's greenhouse gas emissions, committing to reducing these as much as possible and compensating emissions that can't be avoided by using UN certified emission reductions. Icebug exceeded all expectations and became the first climate positive outdoor footwear brand in February 2019, which means that they are now creating an environmental benefit by removing additional carbon from the atmosphere.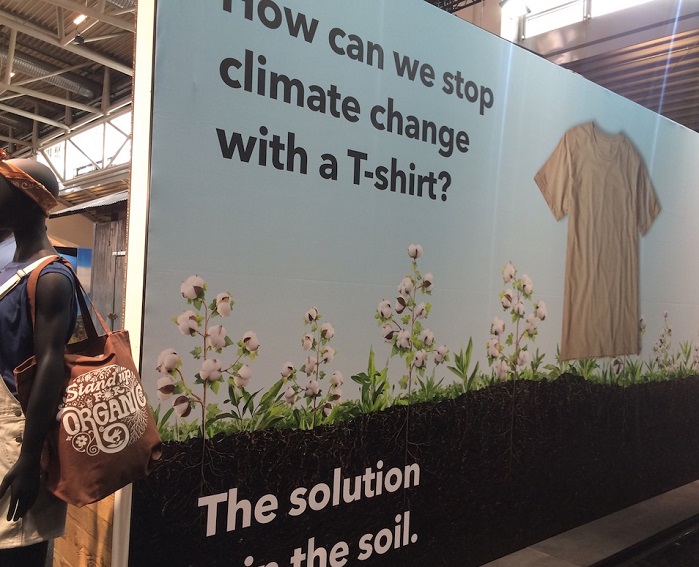 Patagonia regenerative organic agriculture pilot at OutDoor by ISPO 2019. © Anne Prahl
Industry pioneer Patagonia demonstrated the need for innovation around climate positive raw materials by sharing compelling insights into their regenerative organic agriculture pilot, which addresses the negative environmental impact of traditional chemical agriculture. Agriculture that relies on chemical and industrial practices is believed to be one of the main causes of climate change and the company made a strong case for Regenerative Organic Certification Cotton, which can regenerate the soil and trap carbon to stop climate change, while respecting animal welfare and improving the lives of farmers.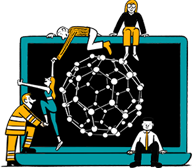 Business intelligence for the fibre, textiles and apparel industries: technologies, innovations, markets, investments, trade policy, sourcing, strategy...
Find out more