18th November 2019, Düsseldorf
Avery Dennison Medical introduces new wound care solutions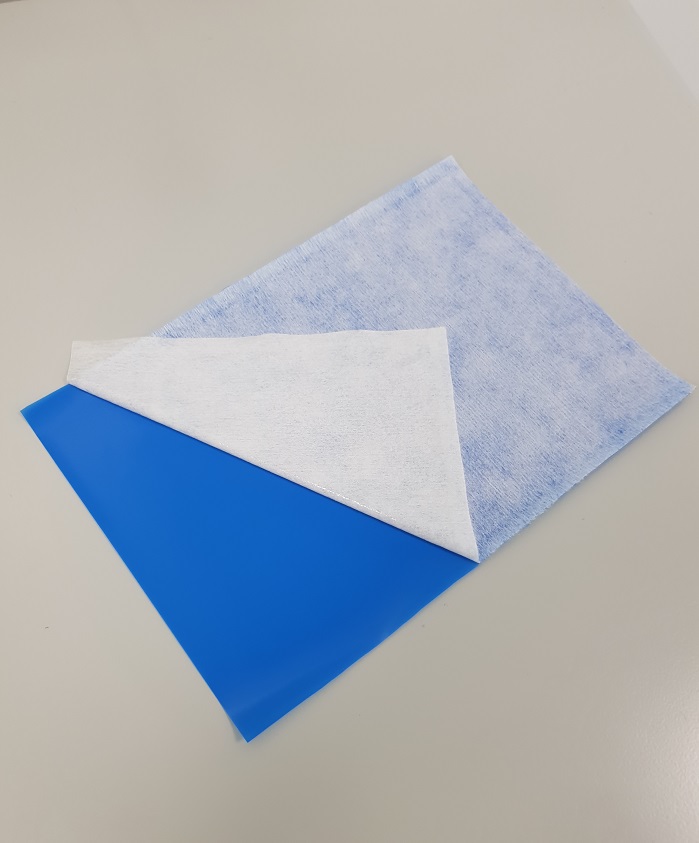 MED 5710SI single-sided soft-skin silicone adhesive nonwoven material. © Avery Dennison Medical
Avery Dennison Medical, is launching eight new products at the 2019 Medica International Trade Fair, which takes place this week at the Messe Düsseldorf.
Medica also marks the official unveiling of Avery Dennison Medical as the new unified brand for Vancive Medical Technologies and Finesse Medical.
The company is showcasing a diverse range of new adhesive medical materials and private label wound care solutions designed for use by medical device original equipment manufacturers (OEM). "For applications ranging from glucose monitors to ostomy appliances, each new material is designed for both optimal patient experience and manufacturability," said Deepak Prakash, Senior Director, Global Marketing, Avery Dennison Medical.
Three of the new products, MED 5740, MED 5741 and MED 5742, are single-coated adhesive materials designed for long-term, multi-week wear for applications such as glucose monitors, insulin pumps, activity trackers, electrocardiogram monitors and other mobile health and wellness products. All are soft, conformable and breathable.
One new product is a five-layer silicone foam border dressing for private labelling. This dressing, designed to manage moderate to high wound exudate, features a PU foam and super-absorbent fibre composite pad. The product is breathable, offers gentle adhesion to the skin and maintains a moist wound healing environment, according to the company.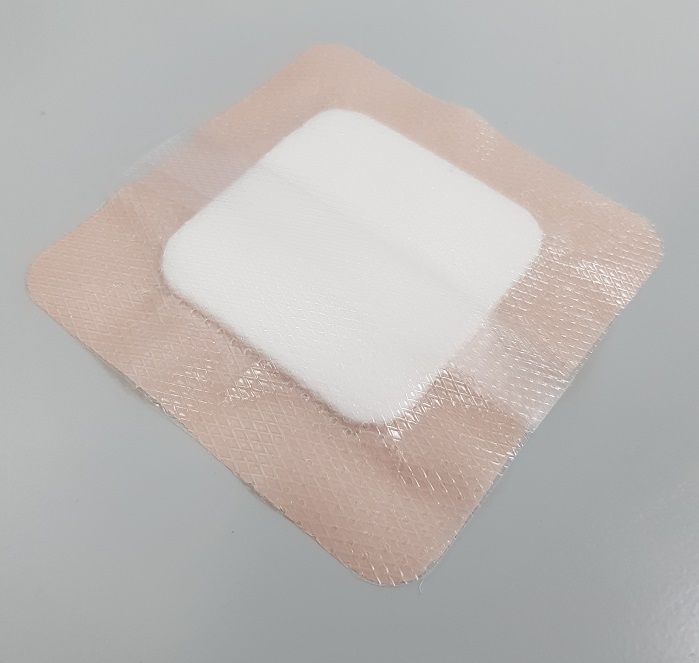 Among new products is silicone foam wound care dressing for private labelling. © Avery Dennison Medical
MED 5043 is a single-coated, soft, transparent PU film offering wound and surgical site visibility, conformability, breathability and moisture resistance. This acrylic adhesive material is die-cuttable, easy to handle and compatible with two sterilisation methods — ethylene oxide and gamma irradiation.
MED 5710SI is a single-sided soft-skin silicone adhesive nonwoven material. It can be used to make advanced wound care dressings or as a cover tape for finished devices. With gentle adhesion to the skin and atraumatic removal, it is ideal for securing to fragile skin.
MED 5541H is a single-coated, transparent PU film designed for wound care, ostomy and device fixation applications. Featuring an advanced, integrated hydrocolloid formulation with high fluid-handling capacity, this new product is designed to remain intact and not break down upon saturation. It is built to assist in creating optimal skin and wound healing conditions.
MED 5712SI is single-sided soft-skin silicone adhesive nonwoven tape. Designed for wound care and consumer applications, this water-repellent tape can be easily torn by hand in the cross direction. The nonwoven carrier has a fluorine coating to allow the tape to be self-wound without the need for a release liner.
This article is also appears in...