Opinion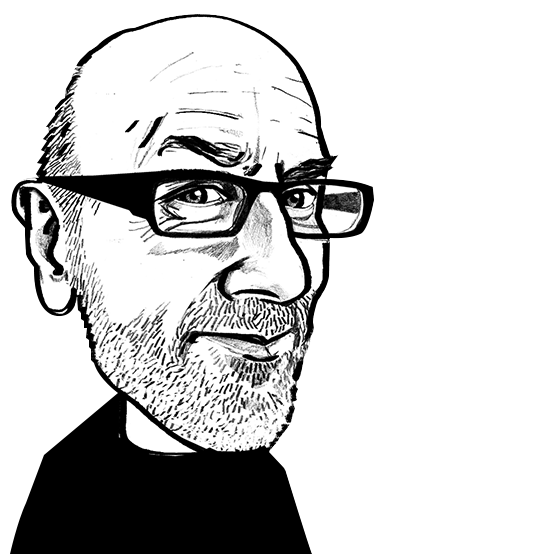 Circular urgency at the Dornbirn-GFC
Adrian Wilson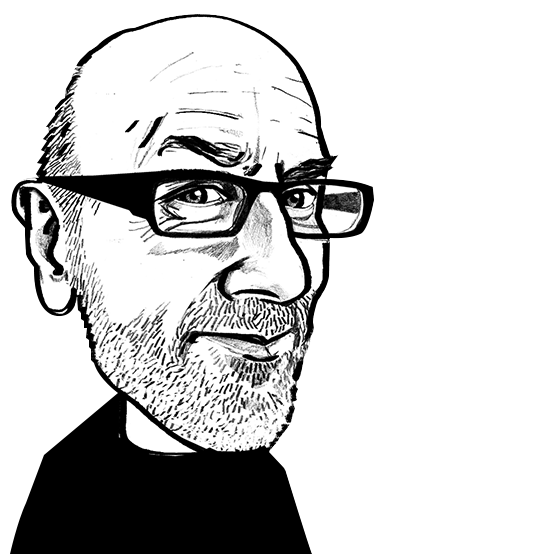 Leading fashion retailer H&M aims to make its operations fully circular by 2030.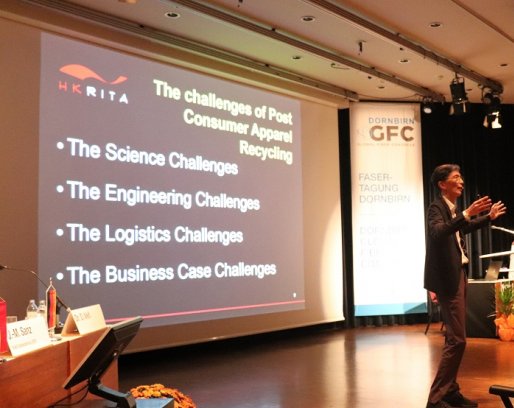 17th September 2018
Adrian Wilson
| Dornbirn
In an extremely stimulating and entertaining presentation at last week's Dornbirn Global Fiber Conference (GFC) in Austria, Edwin Keh, CEO of the Hong Kong Research Institute of Textile and Apparel (HKRITA), explained the background to the rapid development of a garment-to-garment recycling system for the H&M Foundation and Novetex.
The Novetex Upcycling Mill opened on September 3rd in Hong Kong, when HKRITA's new hydrothermal method for recycling polyester from blended fabrics into new fibres was unveiled for the first time.
"Visitors were invited to bring their old clothes along and see them broken down and turned it into new garments via 3D knitting, which was very exciting," said Keh. "We are still at the early stages of developing a full system but believe that by putting the science on display we'll get to where we want to be much faster and move the conversation along, so we decided to launch it publicly and spectacularly, and we are open to working with anyone.
"The world is more forgiving of spectacular failure in any case," he joked.
Urban solutions
Novetex is one of the world's largest single site spinners, with its plant now located in Nan Shui Town, Zhuhai, China. Situating the Upcycling Mill in Hong Kong, however, demonstrates the feasibility of local, urban solutions for textile waste.
"While Hong Kong is at the crossroads of most textile supply chains, it's a crowded city of 7.5 million people with strict controls on water discharge, expensive rents and high labour costs, so if we can process old clothes into new fibres in Hong Kong cost effectively, we can do it anywhere, that's the point," said Keh. "The hydrothermal system could even be portable, since it will fit in a 40-foot container. It's the first solution to reach industrial scale, although lots of challenges and issues are still ahead and now we will work to make it more efficient."
The HKRITA is already fully funded by the Hong Kong Innovation and Technology Fund (ITF) and is involved in numerous projects concerning materials, production, evaluation and systems and infrastructure, based on the three pillars of Sustainability, Industry 4.0 and Better Society.
In cautiously taking on the €5.8 million, four-year project from the H&M Foundation – since it didn't really need more funding – HKRITA's approach was to tackle the worst problem first – post-consumer waste that can't go anywhere else other than landfill or incineration.
Experience
"It's very important to maintain the value of the materials we're processing, not just turn it into low-grade carpet or insulation, and also not to create other waste streams in the process," Keh explains. "We looked at ionic fluids initially, but finally opted to develop the hydrothermal system first, involving just heat and water.
"We went to Japan to find the best engineers and we found them on the golf course because nobody makes anything anymore in Japan. The youngest of this team of engineers is 62 and the oldest is 82 and they have 1,000 years of combined know-how between them."
The HKRITA's hydrothermal process now takes around 35 minutes and can successfully fully recover polyester from poly-cotton blends, though at the moment the cotton and other fibres such as Lycra are reduced to a useless powder.
Soon, the Upcycling Mill will have three recycling options – ionic fluids, hydrothermal and mechanical – with an annual capacity of three tons a day.
Zero sum game
"The best ideas don't necessarily get the success they deserve, and it's very important to consider other factors – not just the science, but engineering, logistics and the business case," said Keh. "One challenge is that most brands still see fibre recovery as a zero sum game, but the first garments featuring fibres from our Upcycling Mill will be commercially launched in H&M stores in December, and our project is currently only at the end of its first year."
During a later panel discussion at the Dornbirn-GFC, Keh also questioned the wisdom of setting industry targets for sustainable progress so far into the future.
"The problem with these long-term goals is that they are set by 50-year-old men who know it will be the next generation's problem because they'll be retired," he said. "We need people with skin in the game and youth leadership. If we set much shorter goals and only achieve 50% success that's still better than goals for 2030 requiring no immediate effort, because it's not costing anything."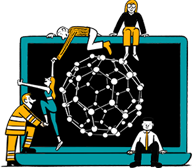 Business intelligence for the fibre, textiles and apparel industries: technologies, innovations, markets, investments, trade policy, sourcing, strategy...
Find out more