Fibres/​Yarns/​Fabrics
Focus on sustainable development at Avantex Paris
Avantex Paris, taking sustainable development as its leitmotif, was met with resounding success this month.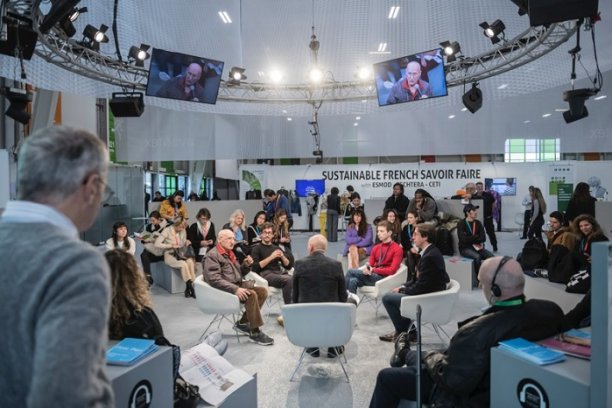 26th February 2019
Innovation in Textiles
| Paris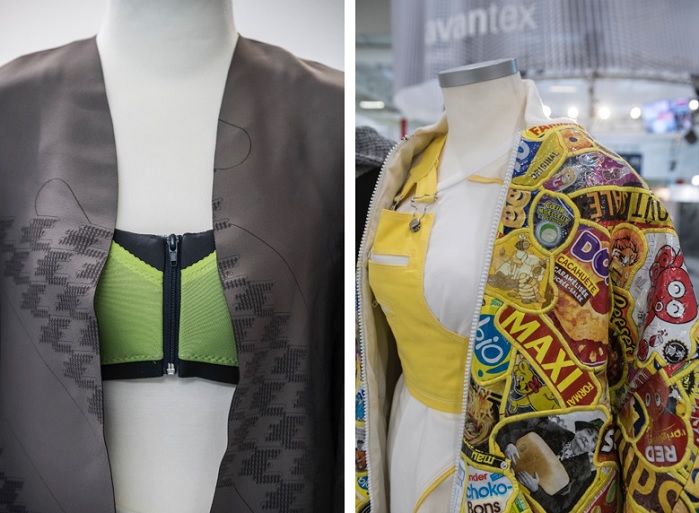 Product innovations by by-wire.net and ESMOD – Lorena Mazo-French. © Messe Frankfurt France
Avantex Paris, taking sustainable development as its leitmotif, was met with resounding success this month. True to its concept for pioneering technical and technological solutions, the 8th session of Avantex Paris, the trade fair that presents innovative services and processes for every branch of fashion, welcomed visitors that were passionate about research and original solutions, as is the case at each show.
It was a success on all levels, which was obvious both in the aisles and at the dedicated agora, where the talks and presentations never lacked for an audience over the days of the show, according to organisers.
Key topic
"Avantex Paris was one of the highlights of our shows, with sustainable development being an area of strong interest, as demonstrated by our visitors. The trade fair was extremely well attended and enjoyed a vibrant atmosphere that was due to the diversity of visitors – heads of innovation, researchers, academics, engineers, consultants and, obviously, buyers for fashion brands," commented Michael Scherpe, President of Messe Frankfurt France.
"They came to meet up with start-up businesses, research centres, colleges and, of course, the manufacturers of materials. Exhibitors and visitors like these go to make up an unrivalled network that remains faithful to this event. These excellent results were bolstered by this vehicle for new ideas coming from the lectures and presentations, which all touched on the environment in their discussions."
Satisfied participants
The pleasant atmosphere helped to keep everyone satisfied, as was the case with most of the shows at the Fairyland for Fashion that welcomed 13,929 visitors from 11-14 February, a new record high for attendance, with a 2.35 increase compared with February 2018.
Both visitors and exhibitors were unanimous in their opinion that the series of lectures and presentations is a huge asset for Avantex Paris. © Messe Frankfurt France
"As I see it, this is still the consummate exhibition for fabrics and technical textiles," explained Joe Huang, Sales Director at Liansheng Textile, the Chinese firm for functional fabrics, who was delighted with the contacts he has made from Europe and the US.
The Indian specialist for innovation and sustainable development Reliance industries and the Taiwanese firm Wisher Industrial, with its fabrics made from recycled polyester, have made a special contribution towards satisfying visitor expectations with their approaches for providing more eco-friendly and innovative products, organisers add.
French companies, with mutual benefits for them and international weavers, attracted the keen eye of prime contractors. The start-up business Gorfoo, which took part in the most recent Avantex Fashion Pitch, received a lot of requests for a material with the same characteristics as leather but which is made from hemp. Fashiontech, in association with the 3D printing firm Quatrecarré, filled its stand with its applications for materials and clothing. Zero Waste Design's concept, illustrated by the creative work of designers from all over the world, caught the attention of many fashion labels.
Recycling
There was an interesting collective demonstration at the stand of Sustainable French Savoir-faire, jointly created by CETI / ESMOD / TECHTERA. Recycling was highlighted thanks to the European Centre for Innovative Textiles, which displayed some new fibres produced by recycling, and to the ESMOD school with the outfit by Lorena Mazo-French, which was from a material made from wrappings for savoury biscuits and chocolate bars.
Environment and environmentally correct practices
With a dozen round-table debates and presentations spread over the four days, the Avantex agora stood out with its high-calibre presenters and animated discussions. These represent a real source of inspiration both for the professionals who came to listen, as well as for some exhibitors who arranged their schedules so they could attend these meetings.
The topics focussed on the environment and environmentally correct practices. These met with a very positive reaction from the audience. As did the talks on market outlook and on the retail sector in an era of virtual assistants and robots, not forgetting the aspects of well-being and health. The catwalk shows by Zero Waste Fashion Designers and by Design & Research in Fashion Technology from by-wire projected spectators into the world of tomorrow's fashions.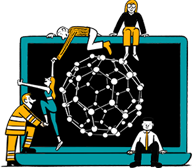 Business intelligence for the fibre, textiles and apparel industries: technologies, innovations, markets, investments, trade policy, sourcing, strategy...
Find out more