Interview
Hyosung drives sustainability at Performance Days
From 8-9 May, the company will present a collection of specialty recycled fibres Mipan regen nylon and regen polyester.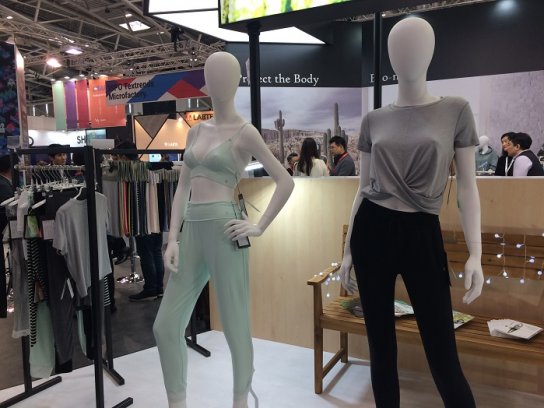 24th April 2019
Innovation in Textiles
| Munich
To demonstrate the company's continued commitment to the sports and fashion business, Hyosung, the largest elastane producer in the world, will travel to Munich next month, exhibiting at the leading Performance Days trade show for the first time.
From 8-9 May, the company will present a collection of specialty recycled fibres Mipan regen nylon and regen polyester, along with a new sustainable fabric collection incorporating creora elastane fibres created with Lenzing to enhance performance and comfort.
"The partnership with Lenzing allows us to showcase energy saving products. We are also working on a range of recycled functional yarns to meet the consumers' needs for multi-function and sustainability-driven fabrics," explained Simon Whitmarsh Knight, Hyosung's EMEA Marketing Director.
The company debuted its collaboration with Lenzing at this year's ISPO Munich 2019, focusing on the new levels of performance and innovation it offers to brands and retailers.
Soft performance
"We approached Lenzing in 2018 to see if we could work together to create a sustainable, high-performance product offering and also learn from each other," said Mr Whitmarsh-Knight at ISPO in Munich, talking to Innovation in Textiles. "The result was the first of many collaborations, looking at combining comfort, performance and eco-credentials. "For example, the collection offers lower heat setting creora eco-soft elastane blended with the natural Lenzing Ecovero fibres consumers demand. The products provide a softer touch and help save energy. We also have an exciting collection of blends with Tencel Modal fabrics."
The company debuted its collaboration with Lenzing at this year's ISPO Munich. © Innovation in Textiles
"We also looked at the best way to combine softness and performance. So, we married the softness of Tencel with our moisture managing cooling fibres. These are ideal for yoga and similar applications."
"The collaboration has been highly successful. We both helped each other reach new clients, and there are ideas for future collaborative collections that we are currently working on, which we are expecting to be introducing later this year."
In demand
The company presented over 500 fabrics from a selection of global mills at the ISPO show in February, with customers particularly interested in those fabrics blending natural touch with the enhanced performance of synthetic fibres
"We are gaining so much from this project with Lenzing; sharing technical knowledge enables us to work with so many fibre combinations. We are now looking at blends with wool/polyester/Tencel/creora for the next phase which will target sports, yogawear and everyday performance with lightweight, yet soft and eco-friendly materials.
Cooperation is key
"There are a lot of discussion taking place right now about increasing speed to market. Different parts of the value chain are being asked to perform different tasks, and a fully integrated chain is a must," continued Mr Whitmarsh-Knight. "In the United States, they are talking about near-sourcing, bringing production to Central America. In China, the conversation is around making products in China for China."
Hyosung approached Lenzing in 2018 to collaboratively create a sustainable, high-performance product offering. © Innovation in Textiles
"The key is a structured approach and cooperation between different industry players. This will take innovation and creativity to achieve. It also requires a change of mentality – companies need to become more transparent. The industry needs to learn the importance of sharing information – something that even two years ago we would not be comfortable doing."
Sustainability
"The speed at which the industry is changing and moving towards greater sustainable responsibility is astonishing," said Whitmarsh-Knight. "Companies grow and continue to mature and adapt reflecting on what is happening around them. Six months ago, the most-discussed topic was recycling. Now the narrative has shifted and cradle to cradle is the new trend."
"There is also an evidence of a boomerang effect – a year ago we would be having conversations with companies about making polymers with renewable resources, such as biomass instead oil, and there would be a pushback from people arguing it would have a negative impact on the food supply chain. Now, with a growing demand for companies to become carbon neutral by certain date, they understand that this will be difficult using petroleum-based products, so biomass and bio-based products are the topic of the discussion again."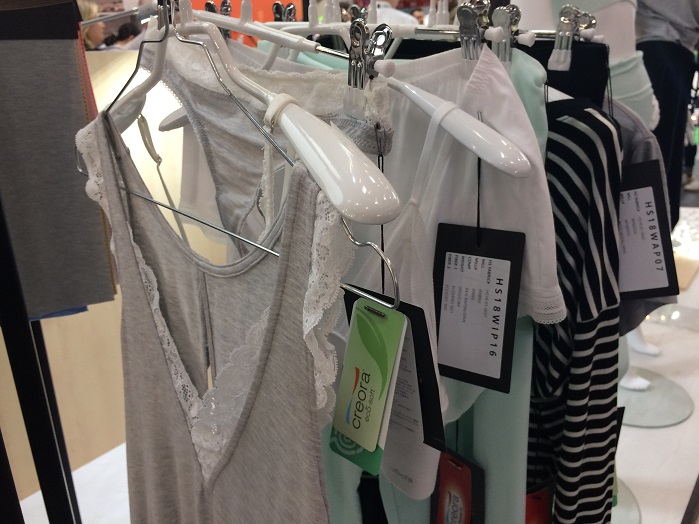 The new sustainable fabric collection created with Lenzing is designed to enhance performance and comfort. © Innovation in Textiles
"We are going to play an active part in the industry's journey toward eco-friendly future, because we believe it is the right thing to do," concluded Mr Whitmarsh-Knight.
On show at Performance Days
Echoing the Performance Days exhibition theme The Beauty of Function, Hyosung will show fabrics that are multifunctional but give a fashion+ to design. They are practical and environmentally friendly and applicable to outdoor active sportswear, urban adventures and today's innovative, everyday work wear. "The original DNA may have origination from the sports industry but the benefits are now available to an ever-expanding market – even fashion," the company explains.
Hyosung is also showing its 2020 Megatrends Connected, beyond, focuses on three key themes:
Protect the body and workwear – connected between body and environment. This trend leads outdoor brands to make weather coats for commuters and the fashion brands to add functions to daily wear, even for luxury fashion wear.
ECO-nomy – connected with responsible thinking. Sustainability is not just concept but business now. Brand will need to evolve to create more circular business models to win consumers.
Spotlight – connected with fashion trend – embrace neo-futuristic. Design and colours inspired from virtual reality or radical spirit will be applied to sportswear.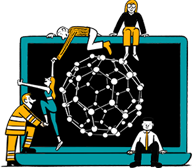 Business intelligence for the fibre, textiles and apparel industries: technologies, innovations, markets, investments, trade policy, sourcing, strategy...
Find out more