Opinion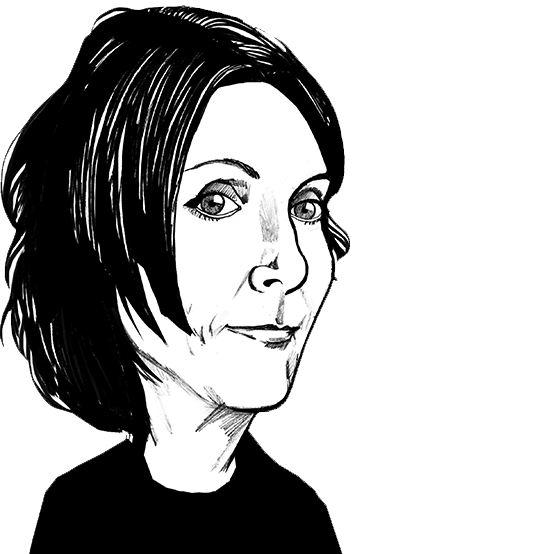 Material diversity at Future Fabrics Expo London
Anne Prahl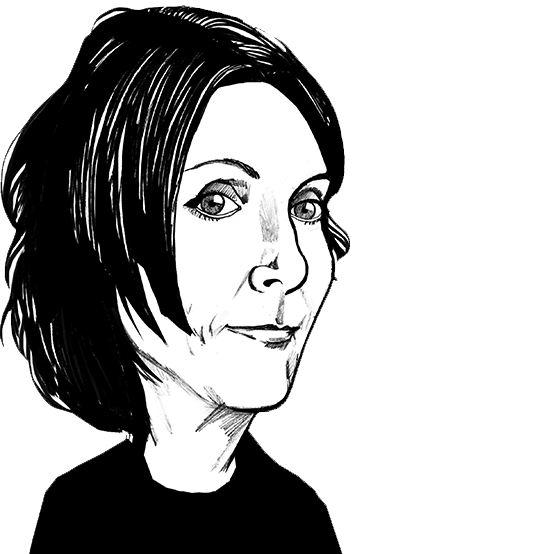 The eight edition of the Sustainable Angle's Future Fabrics Expo highlighted the need for a more varied approach to material selection.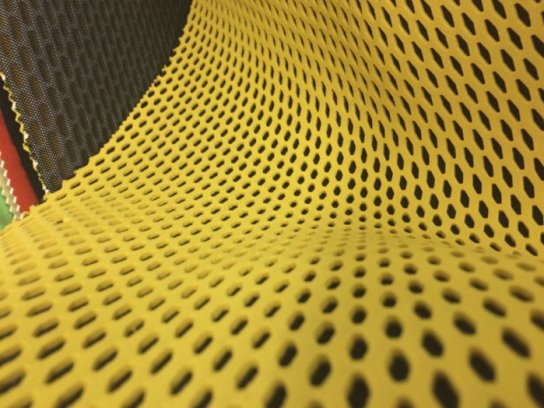 30th January 2019
Anne Prahl
| London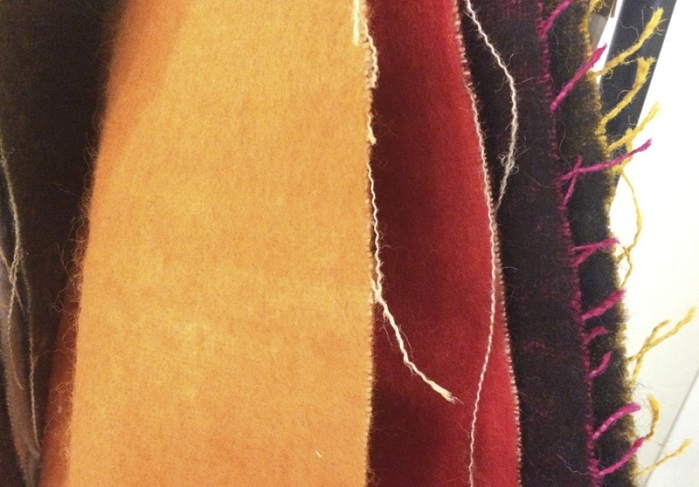 Cloudwool samples at Future Fabrics Expo 2019. © Anne Prahl
The eight edition of the Sustainable Angle's Future Fabrics Expo highlighted the need for a more varied approach to material selection and manufacture, as current global fibre demand lacks in diversity. In order to inspire a broader textile fibre matrix, Future Fabrics Expo presented a carefully curated range of natural and man-made fibres and fabrics ranging from protein and cellulose-based natural fibres, to man made fibres derived from natural and synthetic polymers.
Natural fibre trends
While wool is a traditional material, many companies are currently developing more innovative qualities through less conventional approaches to design and manufacture. One such is example is Doppelhaus, who produce Cloudwool, which combines ethically sourced British wool with German-engineered technology.
Cloudwool is made with wool, in combination with other natural materials, such as jute hessian, and produced using an Oeko-Tex certified nonwoven manufacturing process, which is more efficient and ecological and involves significantly fewer stages than conventional textile production. Described by the company as a textile for the Circular Economy, Cloudwool is natural, recyclable and 100% biodegradable, and is lighter and more flexible than conventional felt. Doppelhaus also offer Cloudwool as a padded product, which consists of 100% British wool and therefore provides full biodegradability when used in for outerwear products.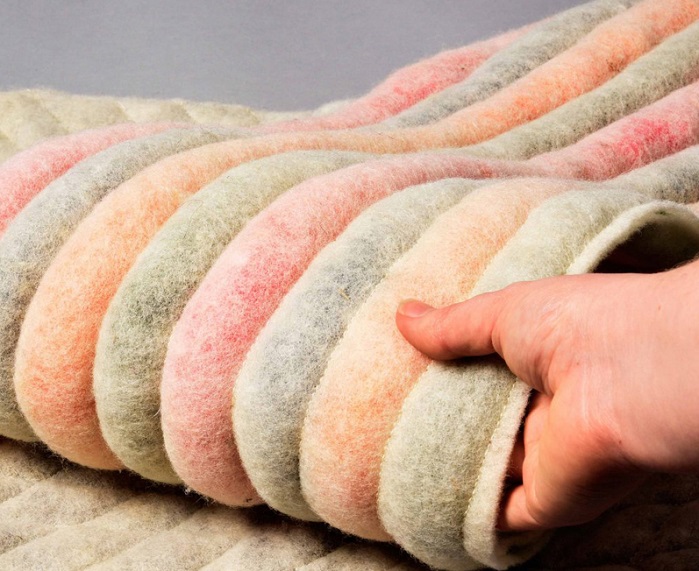 Quilted Cloudwool. © www.doppelhaus.co.uk
Organic cotton fabrics also featured strongly and Indian company JJR Spin Textiles LLP showcased an eye-catching range of fabrics combining hand woven tweeds, stripes and checks, hand and machine embroideries and jacquards. The company pride themselves in the use of handlooms and manual techniques for some of their range, to ensure traditional techniques and skills are preserved. In addition, this approach offers more flexibility in terms of how many colours can be used, as well as combining different yarn compositions and thickness.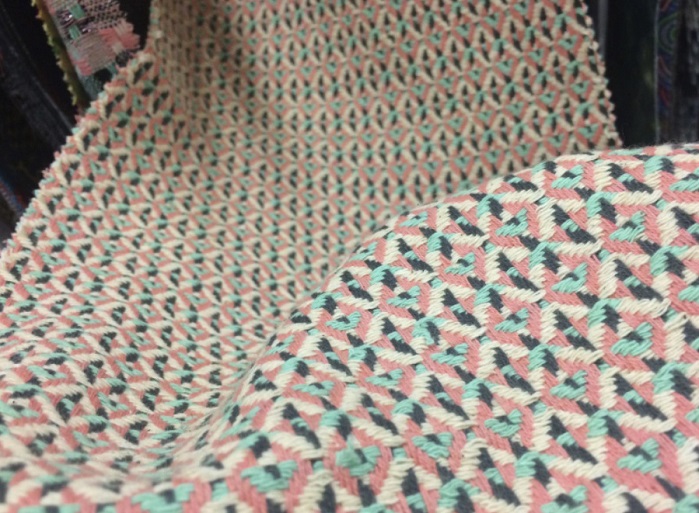 100% Organic Cotton by JJR SPIN TEXTILES LLP at Future Fabric Expo 2019. © Anne Prahl
The trend for the use of by-products from the agricultural and food industry has been emerging over the last couple of years and we have seen many innovative fabrics created from apple, grape, orange and pineapple waste becoming available commercially. Banana fibre is another interesting raw material; the fibre is extracted from the stems of the banana plant and is a by-product from the banana harvest. It is described as one of the strongest natural fibres and is therefore suitable for producing more durable fabrics, while providing softness and drape.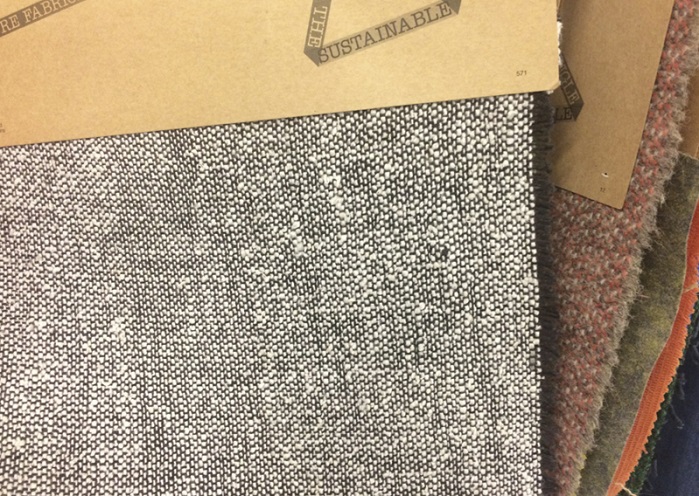 100% black and white banana fabric by Offset Warehouse at Future Fabric Expo 2019. © Anne Prahl
The Offset Warehouse's black and white woven banana fabric utilises 100% banana fibre, which has been spun into a luxurious yarn. The yarns were dyed before weaving, utilising two different coloured yarns for the warp and the weft to create a mottled texture and soft and durable textile, which is ideal both for fashion and soft furnishings.
Recycled textile developments
The commercial use of recycled polyester and nylon textiles has been growing significantly over the last couple of years and we continue to see many new developments in this sector. Raw materials include pre and post consumer synthetic textile and other industrial waste, such as single-use plastic bottles, carpets and fishing nets. More recently, there has also been a noticeable increase in the development of technologies to recycle cotton and blended textiles.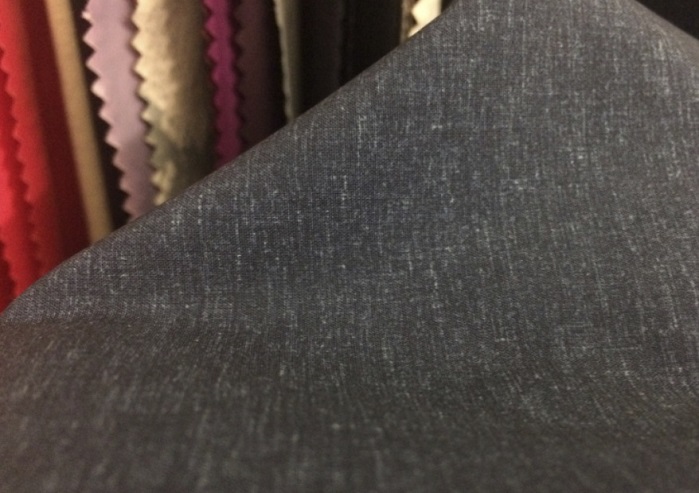 92% mechanically recycled polyester fabric by Recyctex at Future Fabric Expo 2019. © Anne Prahl
Chinese textile mill Recyctex manufacture mechanically and chemically recycled polyester, recycled nylon and recycled cotton blends. The company are also developing more responsible printing, dyeing and finishing technologies and examples at Future Fabric Expo included a 98% mechanically recycled polyester, which instead of dyeing is digitally printed on the surface to provide a textured aesthetic, as well as a 100% chemically recycled polyester, which is dyed utilising a method to reduce the consumption of water and energy. Recyctex have recently collaborated with retailer Zara to produce a collection of recycled polyester and cotton garments and bags.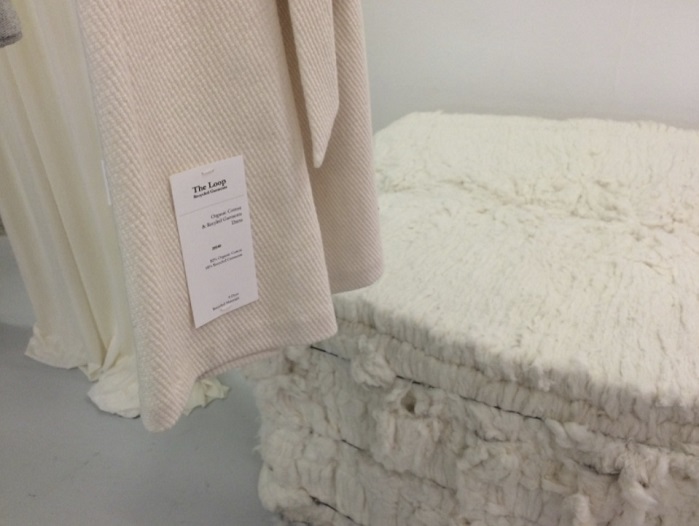 The Loop project by Hallotex at Future Fabric Expo 2019. © Anne Prahl
Spanish design and manufacturing company Hallotex presented their recycling project The Loop, which utilises an innovative process to transform mechanically recycled textile waste into new fibres. The companies' inspiring display at Future Fashion Expo included a collection of garments made from organic cotton, Lenzing's Refibra and recycled garments and highlighted opportunities of eliminating the need to dye the fabrics by utilising the existing colour in the recycled garments.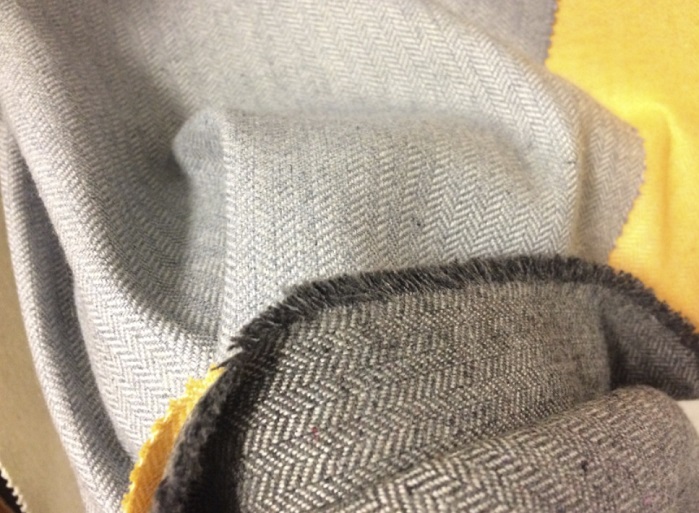 Mechanically recycled cotton, poly and wool blends by Reblend at Future Fabric Expo 2019. © Anne Prahl
Another company focusing on innovation around recycled fabrics is Amsterdam based start-up Reblend, who turn old textiles into new yarns and textiles with the aim to significantly reduce the negative environmental impact of fashion. The company presented a selection of mechanically recycled cotton, polyester and wool blends made in collaboration with Enschede Textilstad and Spanish textile mill Recover.
Recycled, biodegradable and bio-based materials
Material recyclability and biodegradability was featured in a dedicated display, highlighting the urgent need to develop alternatives to single-use plastic packaging and pushing innovation on plastic waste recycling. Israel based company TIPA presented their range of bio-based, flexible packaging solutions, which fully decomposes in industrial compost conditions within 6 months. Brands like Stella McCartney and Mara Hoffman are already using TIPA products.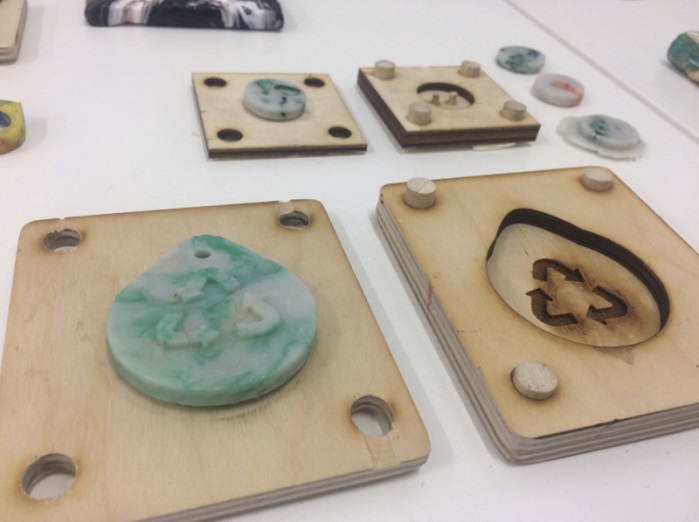 Recycled household plastic waste by Mala Siamptani at Future Fabric Expo 2019. © Anne Prahl
In order to tackle the problem of plastic waste, designer Mala Siamptani developed a process, which converts household plastic waste into a valuable raw material through the combination of hand crafted techniques and digital manufacturing technology. The designer presented a collection of artefacts and jewellery but this technology could also be used to create innovative trims and accessories for the fashion industry.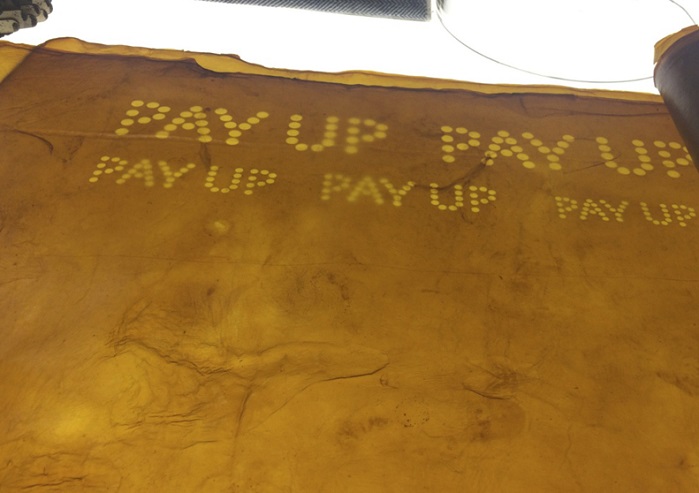 Kombucha material by Francesco Nenna at Future Fabric Expo 2019. © Anne Prahl
In line with the industry's growing interest in cleaner and healthier materials, the dedicated innovation hub featured a variety of emerging bio-based materials made from agricultural food waste, mushroom mycelium, algae and wild rubber from the Amazon rainforest in Brazil.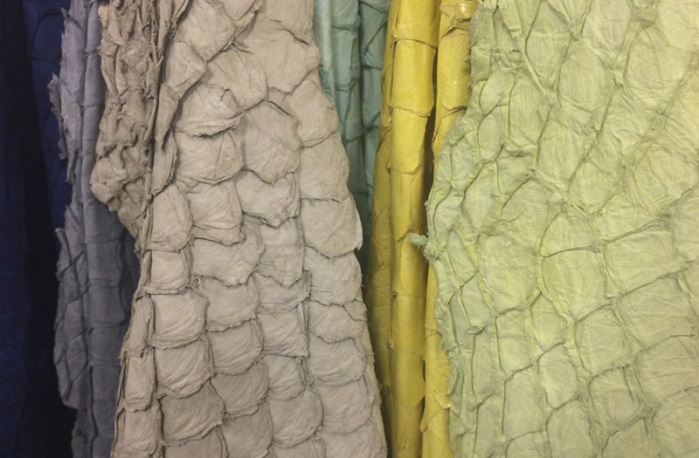 Seamless bio leather by Nova Kaeru at Future Fabric Expo 2019. © Anne Prahl
Another innovation from Brazil is Nova Kaeru's bio leather, which utilises discarded Pirarucu fish hides and transforms them into a luxurious, soft material suitable for shoes, handbags and garments. The company have developed a seamless panel process, so they can produce larger panels and these are treated with a chrome-free, organic tanning technology to create this unique material.
Footwear materials & manufacture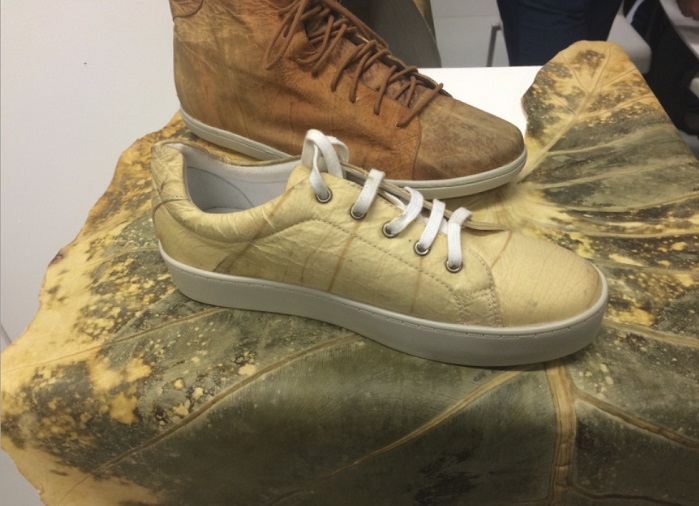 beLEAF vegan leather by Nova Kaeru at Future Fabric Expo 2019. © Anne Prahl
Nova Kaeru are also the innovators of beLEAF vegan leather, which is made from sustainably sourced leaves. Like the fish skin derived bio leather, the leaves are tanned through an organic process, which requires no heavy metals and the water utilised in the process is pumped back into local fields after treatment for PH balancing. The resulting material is surprisingly appealing, providing unusual aesthetics, tactility and breathable comfort for footwear.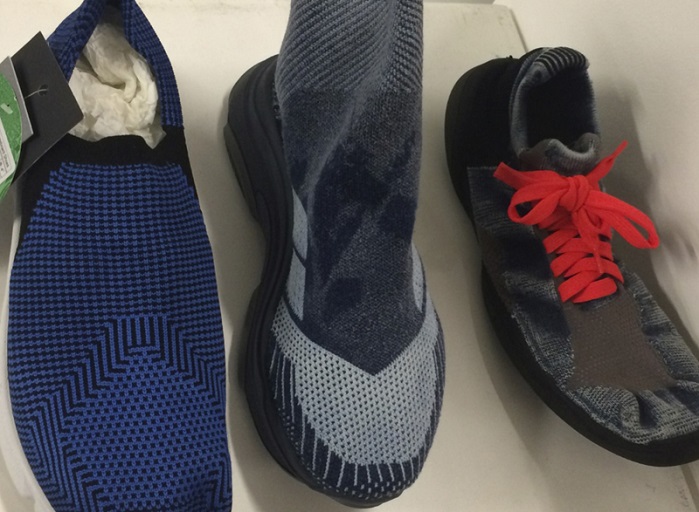 Concept shoes made with Santoni's X Machine technology at Future Fabric Expo 2019. © Anne Prahl
Opportunities to improve footwear manufacturing were further highlighted through the joint showcase between fibre producer Lenzing, circular knitting machine manufacturer Santoni and sole manufacturer For Ever. The Future of eco-conscious footwear manufacturing concept brings together Lenzing wood-based Tencel fibres, which can be used in the upper and other footwear components, Santoni's X Machine manufacturing, which produces seamless, zero waste knitted uppers and For Ever's Pura Latex sole, made with latex extracted from the stem of FSCR certified rubber trees. The rubber can be combined with other natural materials, including Tencel Lyocell powder.
Recycled, biodegradable and bio-based soles by Forever at Future Fabric Expo 2019. © Jose Pinto
Another unique footwear material on show was Tiong Liong's Ariaprene high performance, synthetic rubber, which is toxic-free and made with water-based, solvent-free lamination and a toxic-free foam base. The company is proud to highlight opportunities for closed-loop recycling, as any waste or scraps from the manufacturing process can be recycled into new Ariaprene material.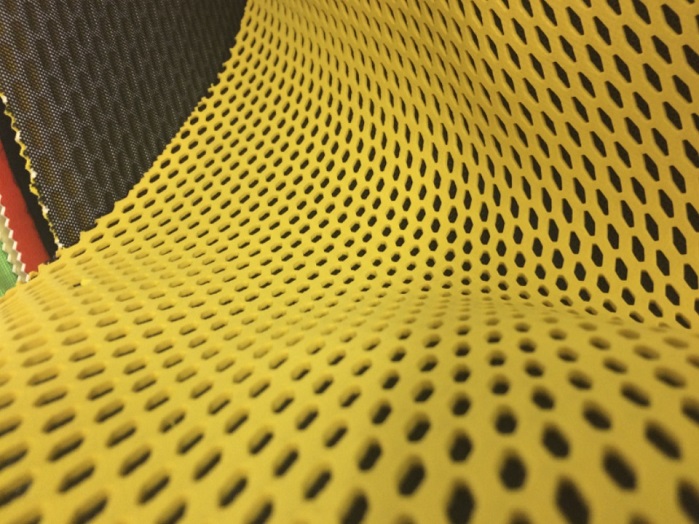 Ariaprene synthetic rubber by Tiong Liong Industrial Co at Future Fabric Expo 2019. © Anne Prahl
According to the company, once the product has reached maximum processing at the end of its lifespan, the material can decompose safely in landfills.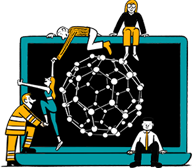 Business intelligence for the fibre, textiles and apparel industries: technologies, innovations, markets, investments, trade policy, sourcing, strategy...
Find out more