Coating/​Laminating/​Bonding
New additive solution for smoother fibre production
Within the next three years, China is expected to account for 40% of the world's nylon production.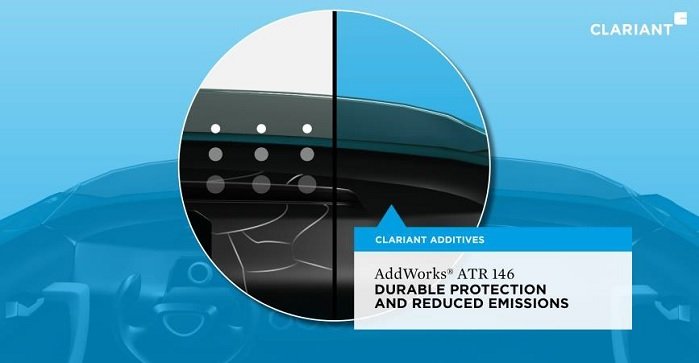 3rd May 2018
Innovation in Textiles
| Muttenz
Within the next three years, China is expected to account for 40% of the world's nylon production and more than 30% of the nylon resin consumed globally. Clariant, a leader in specialty chemicals, has introduced its new additive solutions for plastic materials at Chinaplas 2018 last month, including the new AddWorks TFB 117.
According to the manufacturer, the new product offers a number of benefits to help stabilise and smoothen fibre production processes, protect colour, and improve heat stability and mechanical properties of fibres. AddWorks TFB 117 is said to ensure smooth spinnability with less filaments breakage, even at low processing temperatures and at high speed spinning up to 5,500 m/min.
"AddWorks solutions are an ideal fit with China's priority of achieving more sustainable production. They save time and reduce complexity along the production process, with easy to use formats that reduce health risk and chemical waste," commented Martin P. J. John, Head of BL Performance Additives at Clariant.
"Our new state-of-the-art production facility in Zhenjiang, China, which opens later this year, is dedicated to the manufacturing of AddWorks to deliver innovative solutions tailored to the needs of the market. Made for China in China."
Improving efficiency
"Our innovations focus on higher performance at better convenience for a sustainable future," said Stephan Lynen, Head of Clariant BU Additives. "At Chinaplas 2018 we demonstrated our technical and market capabilities around the theme of e-mobility. The immense changes in mobility call for lighter, safer and smarter vehicles. We offer new additive solutions, such as AddWorks, and technical capabilities to respond to this demand. We are accompanying this with a series of investments such as new production facilities in China."
Clariant's new AddWorks solutions – AddWorksATR 146, AddWorks LXR 568 and AddWorks TFB 117 – are specifically aimed at improving performance and efficiency of plastic materials for compounders, polymer and fibre producers in China's major plastics manufacturing segments. All three solutions are part of the globally available portfolio.
The full AddWorks portfolio consists of differentiated market-specific synergistic additive blends designed to streamline production processes and create value for customers while enhancing performance. Each solution is customised to specific market needs, underlined by broader considerations such as emission reduction, and less energy and resource usage.
Sustainability and performance
To support the significant investment in electric vehicles in China, Clariant launched two additive innovations that improve the lifetime of lightweight automotive parts and under-the-hood applications and reduce VOC emissions in an easy to use single solution.
AddWorks ATR 146 is a new low dosage, sulphur-free heat and light stabiliser for filled polypropylene (TPO) compounds used in interior applications. Among its benefits are heat and light stability and long-term colour retention. It shows no surface cracking after 700 hours at 150°C, which enables dashboards, instrument panels, door panels and pillars to maintain their aesthetics longer than with traditional stabilisers.
AddWorks LXR 568 is a high-performance processing stabiliser that helps prevent plastic resins, especially polyolefins, from degradation at high processing temperatures. For the automotive industry, this reduces the tendency of injection moulded polypropylene interior car parts to turn brittle during heat exposure, enabling them to maintain a defect-free surface. It also has low migration and low fogging that support healthier in-cab environments.
Non-halogenated flame retardant
In addition to AddWorks, Clariant presented Exolit OP 1400, a highly stable non-halogenated flame retardant enhancing safety during the charging process. It also provides thermal stability for under the hood applications. Exolit OP 1400 has been awarded the Clariant EcoTain label for outstanding sustainability and performance.
Clariant also introduced two ranges of performance waxes that smoothen the production of automotive plastics for under the hood applications, Licowax and Licocare RBW.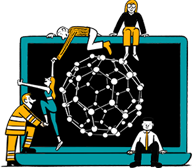 Business intelligence for the fibre, textiles and apparel industries: technologies, innovations, markets, investments, trade policy, sourcing, strategy...
Find out more