8th February 2018, Munich
New records set at Munich Fabric Start
The 44th Munich Fabric Start drawing to a close last week set another milestone, showcasing more than 1,800 collections from international fabrics and accessories suppliers. New technologies, innovative sustainable materials, special dyeing and finishing processes, shine, colour and prints where the main focus of the event.
A definite among the fashion favourites for the next summer season is the range of intensive colours, translated into new nuances. Combined with shine, from iridescent and Lurex and lame, through to lacquered finishes.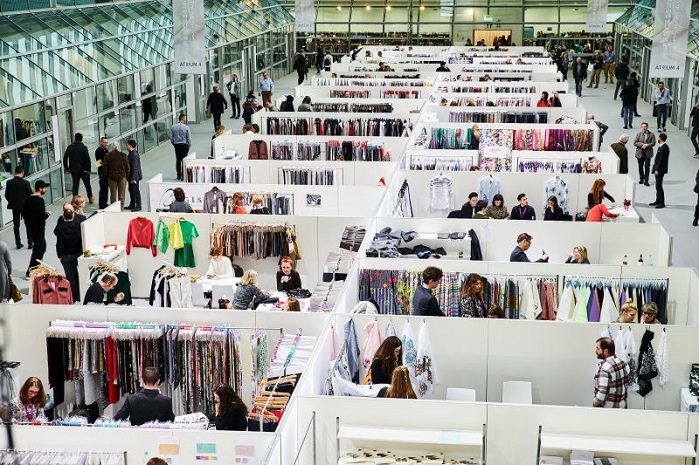 Offering great potential are current developments and innovations in the field of sustainability that serves a huge spectrum of smart solutions and natural processes. Awareness of natural production methods and resource saving is growing noticeably along the sector's entire value-added chain. Numerous approaches from recycling and closed-loop systems through to natural dyeing processes form further focal points which are further developed and feature an ever wider and heavier weighting on the market.
One of the special highlights at Munich Fabric Start was the exclusive private lecture given by Li Edelkoort in the impressive backdrop and architecture of BMW World. Some 200 guests followed the trend researcher's comments delivered for the first time on the Autumn/Winter 19/20 season.
Intensifying commitment
The investment consistently pursued by Munich Fabric Start is paying off. The platform for product presentation, innovation and interaction through to technical process solutions is understood and brings great traction, say organisers.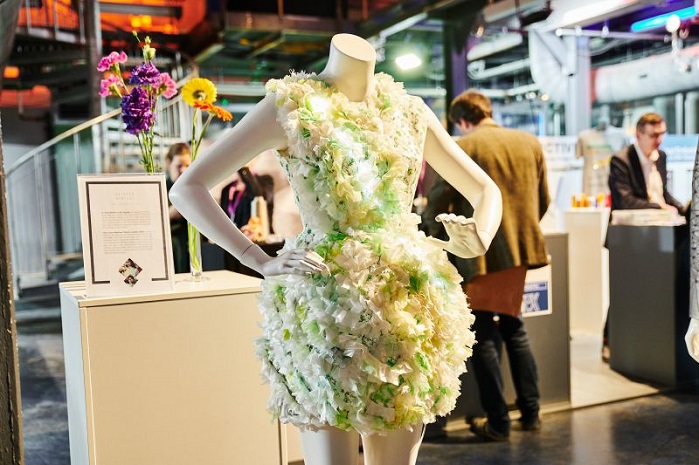 "Our declared aim is to develop our pioneering role as an innovative trade fair, to intensify our commitment, to support our partners with the ever more demanding and complex tasks, to supply input and initiate partnerships," commented Wolfgang Klinder, Managing Director Munich Fabric Start.
The show recorded continual rise in popularity among international buyers, designers and product managers. Going down particularly well were the Trend and Colour Forums that offered sound insights into new fabric and accessory highlights and impressively staged the colour themes for the new season. The extended seminar programmes on topics like Smart Textiles, AI in Fashion, Sustainability and Fashion Trends also offered lots of input and insights that went down very well with trade visitors. "We are totally impressed by the input offered by Munich Fabic Start in the different segments. This definitely has the potential for two days. We will be putting this slot for September into our diaries," commented Angela Wendel, Adidas.
Keyhouse
Keyhouse developed its very own special dynamics as an innovation and technology centre. As a platform for the fusion of fashion, innovation and technology Keyhouse posted three intense days with high visitor footfall.
"We value the interdisciplinary nature of this event. This is particularly important for us, especially in the field of technological innovations and wearables. Many great things only arise when you bring together the key collaborators. This is the fourth time we have been actively involved in Keyhouse and we observe an increasing openness on the part of the audience towards the integration of technology in textiles," said Marte Hentschel, Sourcebook.
Already for the fourth time now Keyhouse hosted the presentation of the HighTex Award, Munich Fabric Start's innovation prize. The first prize went to Soorty Enterprises from Pakistan for a sustainably produced denim fabric. Achieving second place was Vivify Textiles from Australia for a 100% recycled polyester satin. Third went to Tintex Textiles from Portugal for an interlocked cotton fabric with recycled elasthane.
Bluezone
The current Bluezone closed after two days as the best Denim Show since its inception. The growing interest from international brands in product innovations, modified finishes and new production processes was very apparent. "By combining Bluezone with Keyhouse as an interactive and thematically concentrated centre of innovation a unique and pulsating platform has arisen here that is gaining in international appeal and prestige. We have created a trendsetting format here for a swift-acting sector that sets new standards," said Sebastian Klinder, Managing Director Munich Fabric Start.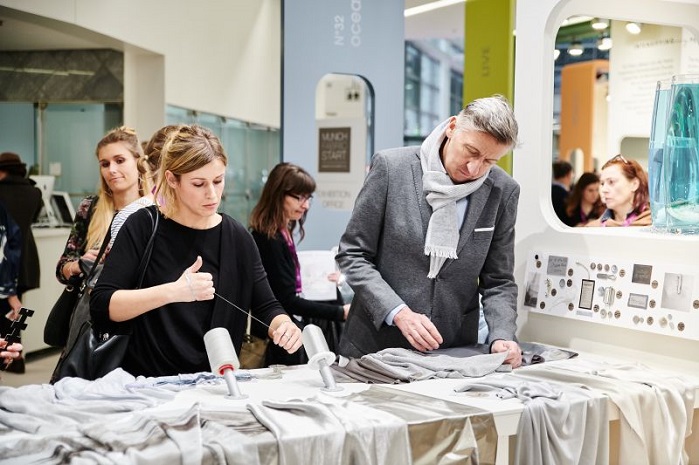 The workshops and panels initiated in the Denim Club as well as the vibrantly led discussions and talks show how important and popular exchange and networking are in the sector.
The next Munich Fabric Start on the Autumn/Winter 19/20 season will run from 4-6 September 2018. As usual, Bluezone suppliers will be showcasing their latest product developments in concentrated form at the Zenith venue from 4-5 September.
This article is also appears in...