Opinion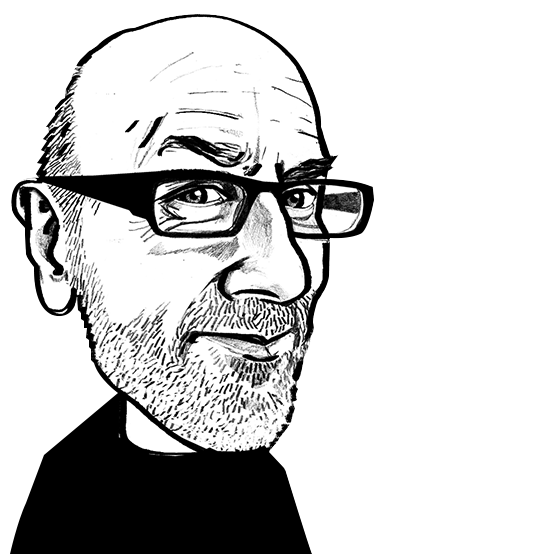 Nonwoven opportunities – a quattuordecillion or two...
Adrian Wilson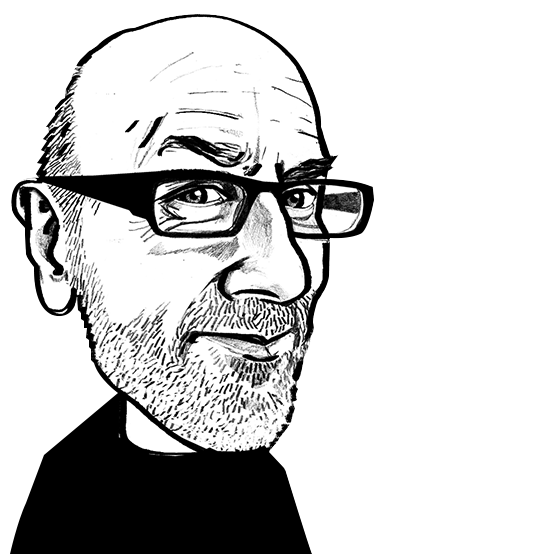 Adrian Wilson was asked by the Nonwovens Network UK to look back over the 20+ years of its history and present his findings at its annual seminar.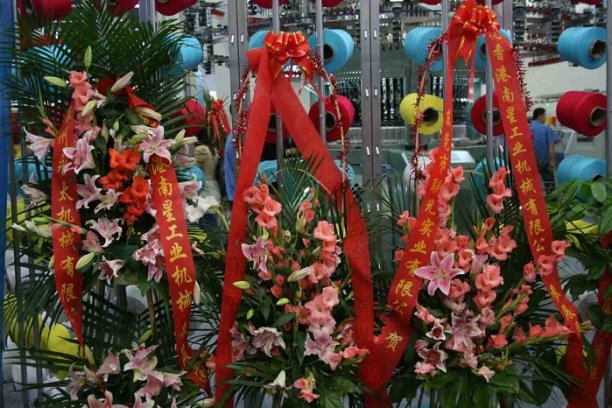 3rd July 2018
Adrian Wilson
| Bradford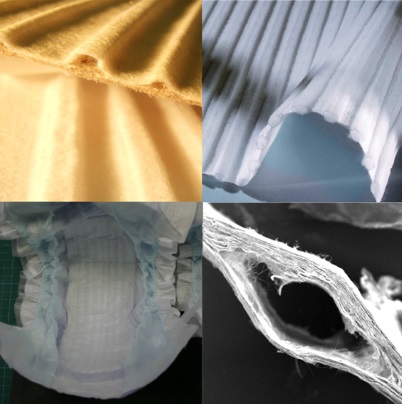 I was asked by the Nonwovens Network UK to look back over the 20+ years of the organisation's history and present my findings at its annual seminar, held in Bradford, West Yorkshire, on June 25th.
What became very apparent in examining the programme from one of the network's earliest seminars, in 1997, was just how many mergers and acquisitions there have been in the fibres, nonwovens and textile technology industries since then.
Hardly any of the companies listed on the 1997 programme exists today – including once-huge names such as Andrew Industries, BBA Group, BUSM, Courtaulds Fibres, Hoechst, Meraklon, National Starch, NSC, Paragon Trade Brands, PGI, Perfojet, Rhodia and Walkisoft.
Significant growth
The good news, however, is that the global production of nonwovens has grown by an annual 7.7 million tons in those 20 years.
Back in 1997, global nonwovens production was 2.4 million tons, with a value of US$8 billion and by 2017 production had grown to 10.1 million tons with a value of $42.3 billion.
This represents growth over the 20-year-period in tonnage terms of 320.8% and in value of over 429% and it will come as no surprise that it has been in China where growth has been most rapid.
In 1997, China's nonwovens production was just 228,000 tons and in 2017 had climbed to around 3.5 million tons – growth over the 20 years of some 1,435%.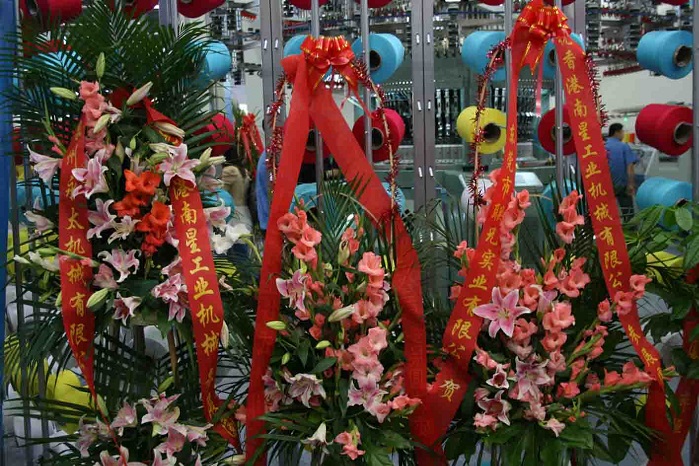 Specifically, the acceleration of spunmelt production in China has been even more staggering. From just 46,000 tons in 1997, this has grown to approximately two million tons – up 4,348%.
Calculation
Perhaps this growth should come as no surprise when considering the many options available for engineering nonwovens with differing properties. This is something Dr Matthew Tipper of NIRI (the Leeds based Nonwovens Research and Innovation Institute) has actually attempted to calculate.
He based his calculation on the ten most common polymers, the range of fibre dimensions, possible web formation routes, bonding options and conditions and the myriad post-production processes that are available.
A quattuordecillion is a very big number, represented in the US by a 1 followed by 45 zeros, or 1045. And the options open to NIRI, with its wide range of technologies is around 2.5 quattuordecillions.
Powders and particles
Dr Tipper presented just two technologies that have been developed at NIRI for the incorporation of powders and particles into nonwoven fabrics without adhesives. Particles can impart performance to fabrics not available from fibres but using conventional processes the particles may fall out of the fabric during use and function is also reduced due to the binding chemistry that needs to be applied.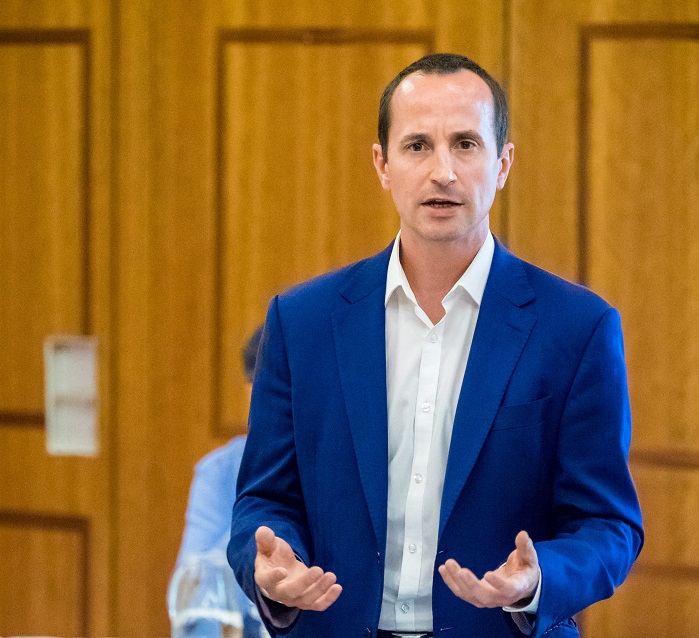 Optimum Technology is a patent-pending joint venture technology in which powder is impregnated by mechanical action acting directly on the powder itself, to ensure maximum energy transfer and efficient dissipation. The receiving nonwoven pore structure is specifically engineered for capture and retention of the powder, which unable to pass through the entire structure due to the small void size within the lowest layer of the structure, so the particles are physically trapped under the fibres.
NIRI's Hydrospace fabrics meanwhile, are hydroentangled fabrics containing discrete internal voids in which powders and gels can be incorporated. They have been successfully produced from many fibre-forming polymers compatible with existing meltblown, spunbond, carded, airlaid and electrospun nonwovens.
Pressing issues
Back in 1997, meanwhile, there was no need to worry about such issues as microplastics in the oceans and fatbergs in sewers, which suddenly appear pressing.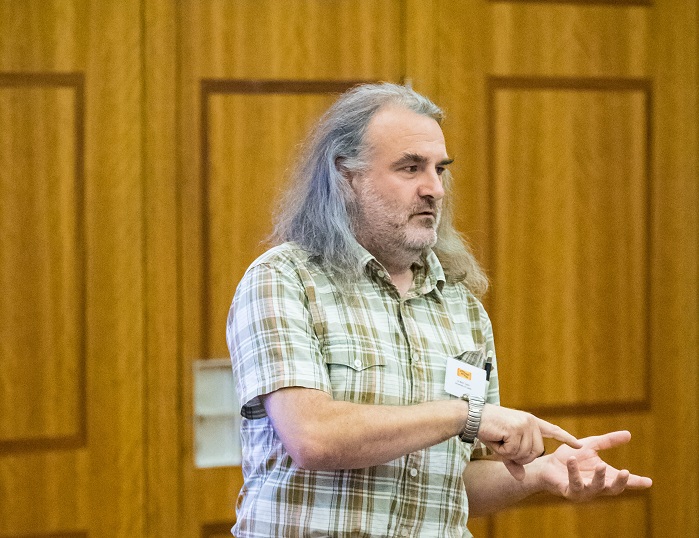 The presentation on the microplastics problem at the 2018 Nonwovens Network UK seminar by Dr Mark Taylor, a sustainability lecturer at University of Leeds, contained some surprising findings from recent studies on the subject, not least that a part of the problem appears to be airborne. Some 99% of all fibres, in particular, he said, get trapped in the wastewater treatment plants but the sludge from the settlement tanks is then used as fertiliser.
Another surprising observation was that cellulosic fibres may also be part of the marine litter problem, despite their sustainable credentials. This is because while they will disappear in the ocean within a matter of weeks as opposed to the hundreds of years taken by plastic pellets, their open structure provides an ideal vehicle for carrying contaminants.
Maybe in 20 years' time, such problems will have been resolved. Or maybe not.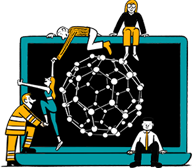 Business intelligence for the fibre, textiles and apparel industries: technologies, innovations, markets, investments, trade policy, sourcing, strategy...
Find out more