Smart Textiles
Saltex 2018 to expand supporting programme
The event will be co-located with Dornbirn-GFC, an international fibre congress, which will take place from 12-14 September 2018.
7th November 2017
Innovation in Textiles
| Dornbirn
Above all, the exceedingly positive feedback from the exhibitor and visitor surveys has fuelled expectations of another attractive and diverse exhibition, including a trade symposium. For this, the organisers will be able to rely on the tried and tested elements of the first Saltex, while developing and expanding particular aspects of the event's programme.
This will include giving matters relating to smart textiles and high-performance materials greater prominence, while also expanding the supporting programme overall.
Smart textiles
The main topic of the second Saltex will be smart textiles and high-performance materials. The emerging smart textiles industry is seen as a key technology of the future and enjoys growing interest among industries outside of textiles. Thanks to the strong impetus driving innovation in smart textiles, established consumer industries, such as structural engineering, mobility, medicine, and the sports and lifestyle sector, have been inspired and revived.
Thus, through the textiles industry's integration of electric conductor tracks, sensor applications and various wearables, a highly diverse range of other industries has already established contact with the textiles industry, which can offer new and efficient processing methods. With progressive digitisation, or the Internet of Things (IoT), intelligent textiles offer completely new ways for humans and machines to interact, and means of digitally networking soft sensors. In this respect, smart textiles support the constantly growing market for mobile applications equipped with textile sensors that can actually feel or are sensitive to pressure.
These technologies pique the interest of IT and telecommunications companies and stimulate the appetite of a hungry software market. Saltex provides a unique range of exhibitors and contributions from experts, particularly in the area of smart textiles, thereby serving as a pioneering trade fair within the industry.
High-performance materials
The second big subject area at Saltex involves the so-called high-performance materials (HPM). These include high-performance synthetics, textile polymers and composite textiles in highly diverse combinations of materials.
The new kinds of materials are growing in importance due to their particular properties and potential for multifunctional use. They meet the demands of modern industrial processes, and their exceptional properties are revolutionising established industries. The potential for the use of HPMs is just as great, from construction technology to the food industry, from energy technology or motor vehicle manufacturing to workplace health and safety.
Appropriate visibility
"We've quite deliberately positioned Saltex as a leading trade fair in the smart textiles and high-performance materials sector, so as to give these key technologies of the future the appropriate visibility. Combining a theme-based exhibition with an international symposium offers visitors a unique opportunity to acquire, or develop, exciting insights and contacts in these industries," said Thomas Burtscher, Project Manager at Saltex.
"Saltex is regarded as a platform that enables other industries to benefit from the modern textiles industry's opportunities and connections. Through innovations that have attracted a great deal of attention, today's textile companies are working closely with the plastics industry, toolmaking, automation engineering and electrical engineering. These cooperative relationships are now not only cross-sectoral, but also global. Therefore, it's important for us as event organisers to maintain bilingualism throughout, and to provide communication in both German and English for the 2nd Saltex."
The event will be co-located with Dornbirn-GFC, an international fibre congress, which will take place from 12-14 September 2018, in Dornbirn, Austria.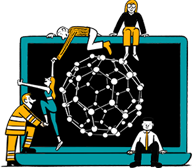 Business intelligence for the fibre, textiles and apparel industries: technologies, innovations, markets, investments, trade policy, sourcing, strategy...
Find out more