With the most anticipated biannual showcase of the latest solutions for technical textiles and nonwovens approaching, companies from Germany and other countries and regions are preparing to travel to Frankfurt, where Techtextil will open its doors in two weeks' time.
The trade show, taking place in parallel with Texprocess, an exhibition for the textile processing industry, will take place from 9-12 May, welcoming an international audience to an even bigger event featuring an extensive programme of complementary events, according to its organisers, Messe Frankfurt.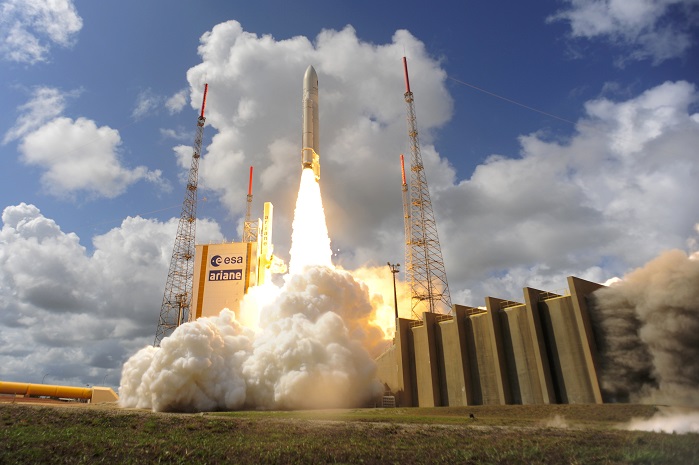 Taking place under the slogan Living in Space and in cooperation with the European Space Agency (ESA) and the German Aerospace Centre, the event this year will focus strongly on aerospace applications, with a special area featuring a futuristic space habitat, created by manufacturers of woven and membrane structures and large parasols, MDT-tex, based on a design by Ben van Berkel. It will highlight applications for technical textiles in space travel. Find more here – Techtextil and Texprocess in the age of space travel.
Applications
A number of German companies will be among half of the 1,470 or so exhibitors to present materials, products and innovations for the Mobiltech area of application at this year's Techtextil. C. H. Müller, for example, will exhibit Velamina, a new trim material made of polyester microfibre for automobile interiors. Rökona, a textile supplier based in the German town of Tübingen, will be showing a new, patented shade solution for panorama roofs in Frankfurt. Read more here – Techtextil to present fibres for Mobiltech applications.
The event will also bring together the latest innovations in construction, from textile-based fascia panels over the Bosporus to the German Future Prize 2016 for carbon concrete, and the highest glass-fibre membrane project in the world. The event will introduce architects, building owners, construction engineers and planners to a wide range of fibre-based materials for the Buildtech sector. This year more than 500 exhibitors will be showcasing products for this application area. Find out more here – Techtextil addresses architects, construction engineers and planners.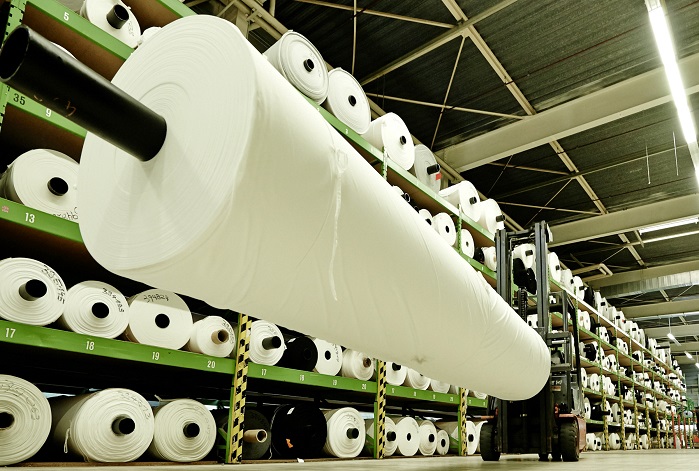 Also, an increased interconnection between the textile industry and the healthcare business, will be demonstrated at Techtextil. Trade and professional visitors involved in the medical and health-care business can look forward to a range of new fibre-based research findings. Three research institutes, for example, have developed miniaturised, textile-based sensors for the continuous monitoring of chronic wounds. As part of an initial research project, embroidery techniques were used to create modular networks of sensors applied to textile and non-textile substrates. Learn more here – Techtextil to present high-tech textiles for medical applications.
Italian machinery
In recent years, the technical and innovative textiles industry has seen a great deal of development in many markets. Demand for such products has driven a demand for bespoke machinery designed for this sector.
Around 70 Italian machinery manufacturers will take part in the upcoming edition of Techtextil, promoting their offering. The number of participating Italian companies has grown over the years, according to ACIMIT, the Association of Italian textile machinery manufacturers. See more here – Italian textile machinery to take centre stage at Techtextil 2017.
GKD solutions
GKD – GEBR. KUFFERATH AG, a market leader for metal and plastic woven solutions, will present its innovative process belt solutions at Techtextil. Dryer belts from GKD are said to provide high lateral stability, optimum flatness, excellent running properties, proven robustness and non-marking pin seams. With coated belt types developed for drying nonwovens, GKD says it is now responding to the increased challenges when processing products that are difficult to remove. Find more here – GKD to present latest process belt developments at Techtextil.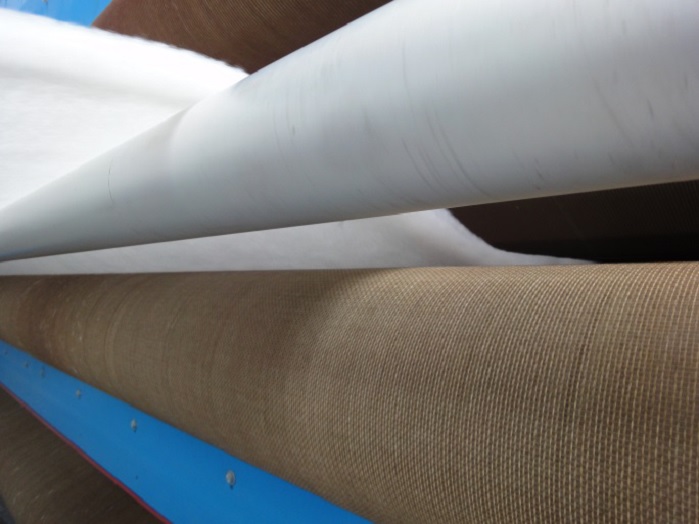 The company will also show how a new hybrid mesh can help enhance qualities of high-tech solutions for carpets. The company uses intelligent blends of materials such as aramid, basalt, glass, ceramic or polymers with metal wires and fibres when developing and manufacturing high-performance mesh structures. Read more here – GKD to present its high-performance mesh solutions at Techtextil.
Innovative solutions
Teijin Group's core aramid-fibres business Teijin Aramid, and fibre and products converting business Teijin Frontier will exhibit their advanced solutions for safety and protection, infrastructure, automotive, and other industrial fields. These will include Teijinconex meta-aramid fibre, and Teijinconex neo meta-aramid fibre. See more here – Teijin to exhibit advanced solutions at Techtextil 2017.
The Bavarian viscose speciality fibres manufacturer Kelheim Fibres will present a variety of well-established Kelheim brands including Danufil. The company will also exhibit Olea, the viscose fibre with inherent hydrophobic properties, as well as the fibre speciality Bramante, which is said to deliver significantly increased levels of absorbency. See more here – Kelheim Fibres to present latest fibre innovations at Techtextil.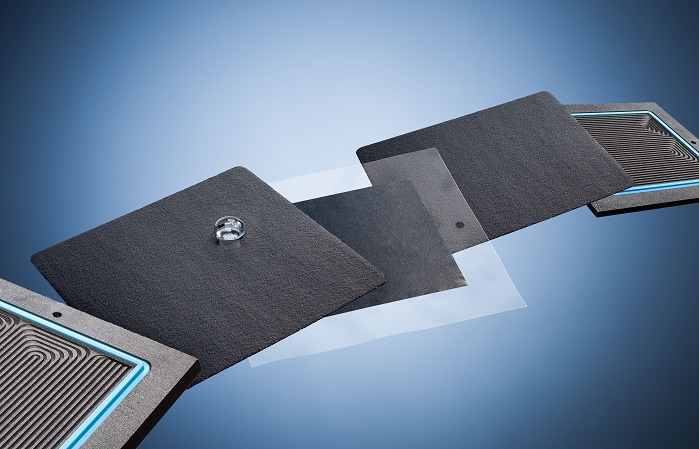 Kufner Group, a leading technical fabrics producer, will focus on three themes: technical textile heating solutions, EMC-shielding, and stabilisation of leather and fabrics. During the trade show, the company will show a number of recently developed products, including the THS (textile heating systems) technology. Read more here – Kufner to exhibit innovative textile solutions at Techtextil.
Freudenberg Performance Materials will be presenting innovative solutions for various storage technologies. These will include ultra-thin, ceramic impregnated separators for lithium-ion batteries, gas diffusion layers for fuel cells, and high-performance electrodes for redox flow batteries. Find out about further highlights here – Freudenberg to present solutions for energy storage at Techtextil.
Knitting technology
A number of knitting machinery specialists will present their latest developments in Frankfurt next month. Japanese computerised flat knitting machinery builder Shima Seiki will exhibit the company's latest technological contributions. These will include SVR123SP flat knitting machine features an extra loop presser bed for a wider range of knitting techniques, as well as the flagship MACH2XS machine that features the company's original SlideNeedle on four needle beds. Read more here – Shima Seiki to present latest technology at Techtextil 2017.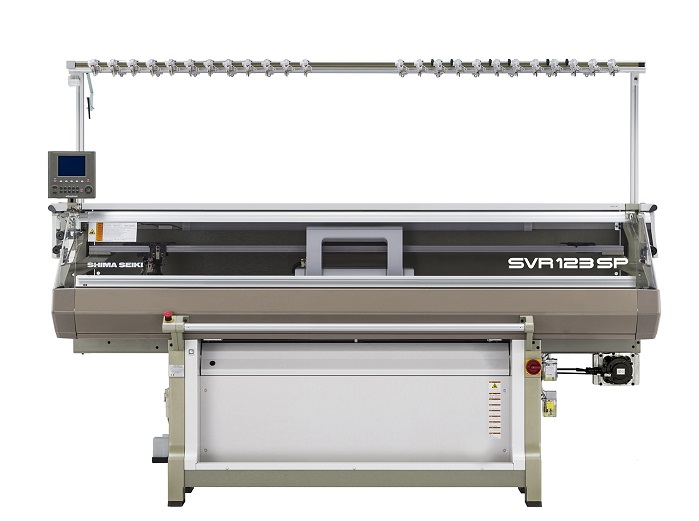 Albstadt-based circular knitting machine manufacturer Mayer & Cie. is exhibiting again this year the variety of opportunities that circular knitting machines can offer. The company will promote the members of the OVJA family – OVJA 1.6 EM HS and OVJA 1.6 EE, for example. Find more here – Mayer & Cie. to highlight circular knitting applications at Techtextil.
Stoll, a long-established manufacturer of flat knitting machines based in Reutlingen, Germany, will be presenting designs and applications of its flat knitting technology. The new cluster concept for TT sport, TT med, TT home, and TT mobility will be unveiled, along with the new CMS 330 HP W flat knitting machine for TT sport. See more here – Stoll to present modern flat knitting technologies at Techtextil.
Thank you for reading Innovation in Textiles!
Jana Bukolovska
Staff Correspondent
Billy Hunter is away