Editor's Viewpoint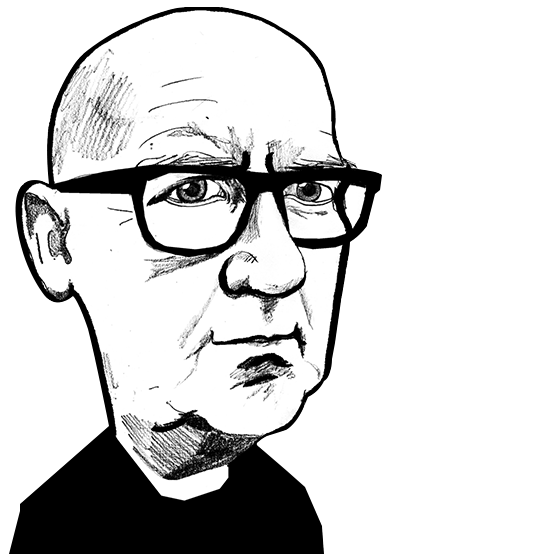 Exploring the future of urban living and mobility
Billy Hunter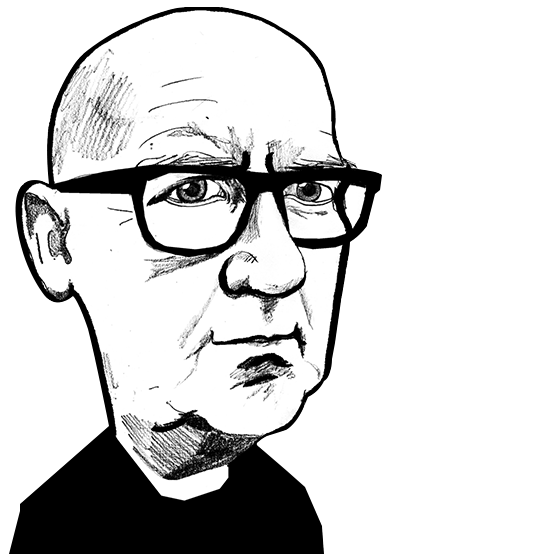 As textile professionals are preparing for the fast approaching ITMA 2019, it is time to look back at the busy month of May, marked by the record-breaking Techtextil.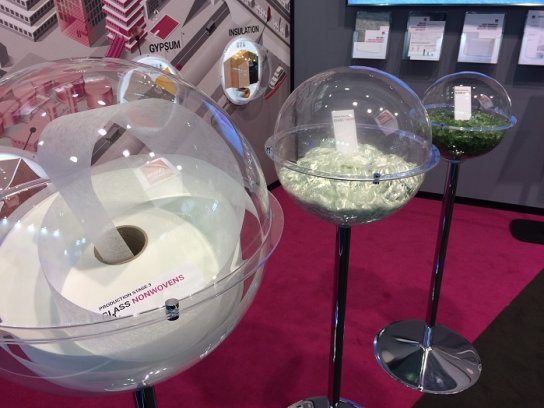 11th June 2019
Billy Hunter
| Manchester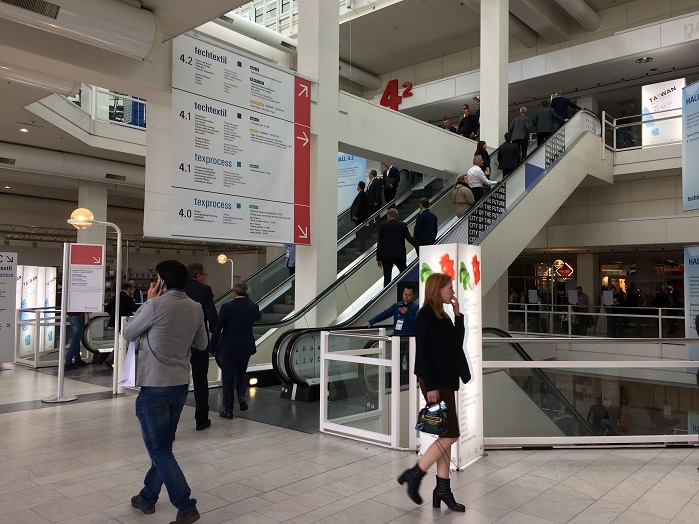 This year's Techtextil and Texprocess were the biggest editions ever. © Innovation in Textiles
As textile professionals and machinery manufacturers from around the world are preparing for the fast approaching ITMA 2019, which will open its doors in Barcelona next week, it is time to look back at the busy month of May, marked by the record-breaking editions of Techtextil and Texprocess.
With a total of 1,818 exhibitors from 59 countries and, in all, some 47,000 trade visitors from 116 countries, the two biggest editions of Techtextil and Texprocess ever ended in Frankfurt on 17 May, once again becoming the leading international platform for users of technical textiles from the widest variety of sectors. "Over the four days, Techtextil and Texprocess have brought together the entire world of textiles and their areas of application in Frankfurt. This double-barrelled trade fair had, in particular, three major things going for it: a larger number of top decision-makers, higher levels of international participation and a greater degree of satisfaction amongst exhibitors than ever before," concluded Detlef Braun, Member of the Executive Board of Messe Frankfurt.
City of the future
With a strong focus on construction and building, medical and mobility applications, this year's Techtextil and Texprocess dedicated a special themed area to life in the city of the future, bringing to the fore a multitude of functional textiles, including carbon fibre grids by Karl Mayer, 100% PES safety net for automotive from Natex, mesh fabric by Low & Bonar, mosquito net from 100% PES with fluorine free water repellent from Albani Group, polyester fabric with conductive yarns for smart home by Eschler Textil, wool nonwoven material for interior design and acoustics management by Textil Olius, and much more.
Exhibitors were invited to participate with latest products related to the City of the Future in the Materials Gallery. © Innovation in Textiles
The joint interactive space, supported by Creative Holland, questions the role that textiles and textile composites can play in the future of cities. "In the 21st century, urbanisation has become one of the predominant global megatrends. As ever, textiles play an important role in nearly all areas of life. They are the fabric that binds together the ever-growing demands we place on urban coexistence," said Sigrid Streifer, Economic Department, Embassy of the kingdom of the Netherlands. "Innovative textiles can communicate and interact; they can become smart and hybrid products, and ingredients of hybrid products. In these hybrid forms, they interweave different areas of application within the smart city of the future: smart homes, mobility, health and every-day life."
Simone Post for adidas. © Innovation in Textiles
The exhibits on display demonstrated versatility and multitude of application possibilities, as well as commitment to innovation, use of sustainable materials and reappropriation of textiles. Among the highlights was a project by Dutch upcycling company DenimX, which demonstrated how textile waste can be converted into fairing sets for motorbikes. A platform for custom-designed solutions Aectual presented individual architectural solutions that can be produced in large batches using its specially developed software and XL 3D printers, using bio-based materials that can be recycled. Belgian plastic recycling firm Eco-Oh! developed machines that can give new life to heavily soiled or complex plastics: washed flakes of plastic are mixed with polyester fibres and then heated to create a composite panel material for use in both interior and exterior environments. Textile architecture studio Samira Boon combined Japanese origami with digital, parametric weaving techniques to create folded, large-scale 3D textile structures that can improve the climate and acoustics of an environment, helping better utilise large interior spaces. Finally, giving new life to old, dirty shoes, adidas and textile and product designer Simone Post relied on technology from I:Collect to process black and white rubber granules reclaimed from discarded trainers and create carpets with striking patterns.
Smart innovations for better living
The theme of urban living and the city of the future also dominated the Techtextil exhibition floor. Suppliers presented fabrics for building and architecture applications, interior design, mobility solutions and wellbeing.
Machines and automation solutions manufacturer Ontec, among other products, presented systems for producing laid grid structures. Today, such reinforcement fabrics are often applied to roof sheetings, insulating foils, floor coverings, or for the reinforcement of medical products. Freudenberg presented its innovative Acoustic Pads for high noise absorption in the electric vehicle interiors, as well as its series-produced gas diffusion layers for use in a fuel cell – a decisive energy source of the future.
Deluxe Plus Pod made with Breathair by PHP. © Innovation in Textiles
PHP exhibited products featuring Breathair, an air-permeable and lightweight continuous filament loop structure for innovative cushion materials, with outstanding hygiene properties, such as mould prevention, reduced bacterial growth and suitability for ozone sterilisation. Oerlikon showed chemical fibre applications and what they can do for the materials of the future. The company highlighted its nonwovens, with applications range extending from filtration, baby diapers, wipes ad napkins to geotextiles and felt carpets, as well as a car safety belt made from a special fabric construction made of lint-free PET yarn, which is both stable and stretchable to protect the passengers and the driver without injuring them.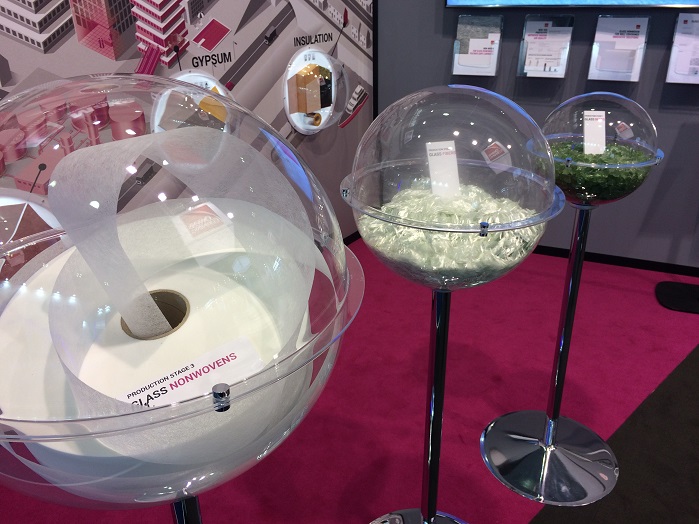 Glass nonwovens by Owens Corning. © Innovation in Textiles
Owens Corning highlighted its glass nonwovens, used in building applications for dimensional stability, sound absorption, fire retardancy and tailor-made solutions. As the industry is moving away from traditional materials to composites, the market for glass nonwovens continues to grow, offering a lightweight and cost-effective substitute, according to Michael Kuhn, Market Manager, Engineered Solutions, Composite Solutions Business, Owens Corning.
Sustainability is not a trend
There was, amongst other things, a strong focus on sustainable and green solutions at Techtextil, proving once again that environmental awareness and search for eco-friendly processes and materials is not a trend, but an essential and integral part of a modern textiles supply chain. Indorama Ventures launched its new 100% rPET brand Deja, available in various forms such as recycled flake, pellet, fibre and filament. Indorama's PHP also presented Enka Nylon BIO, a bio-based high-tenacity polyamide yarn. Another Indorama Ventures company Trevira presented a range of new products based on biopolymers, including a pillow filling that consists of 95% recyclable and biodegradable biopolymer PLA, offering a sustainable alternative to petroleum-based fibres.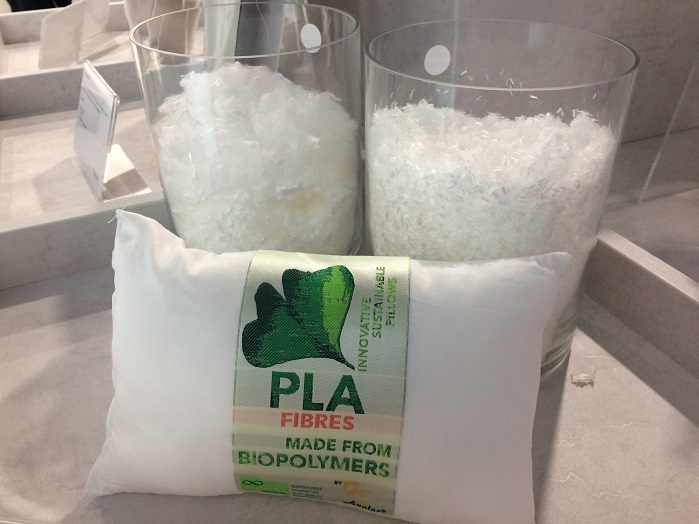 Pillow made with PLA fibres from biopolymers by Trevira. © Innovation in Textiles
Lenzing introduced its botanic solution for aquatic farming. The wood-based Lenzing branded Lyocell fibres are used for the construction of biodegradable ropes and nets in order to support the cultivation of marine cultures and to reduce plastic in the sea. RadidiGroup presented Biofeel and CornLear, obtained from materials of biological origin. Carrington exhibited its first innovations combining comfort and sustainability, including Xtraflex SL 37.5 thermoregulating fabric featuring embedded active particles derived from volcanic sand and coconut shells, and Varese, a midweight fabric with Lenzing's Tencel cellulosic fibre.
And, for the first time, there were, in 2019, two winners of the Techtextil Innovation Award in the sustainability category: a working group comprising Comfil, Chemosvit Fibrochem, the Fraunhofer Institute for Chemical Technology ICT, the Technical University of Denmark and Centexbel for BIO4SELF, fully bio-based, self-reinforced polymer composites based on PLA fibres, and Picasso, a joint venture of Portuguese project partners for the development of a coloration and functionalisation process for garments based on natural extracts from residues and/or species of mushrooms and plants, as well as enzymes.
Future of textiles
"The technical textiles industry is one of the most innovative and technology-intensive sectors in the world," said Michael Janecke, Techtextil Director. According to the estimates of Market Research Engine, technical textiles account for around 30% of worldwide production. "The market is expected to grow annually by 4% to 2022, to around US$ 200 billion. In Europe, technical textiles are really the cornerstone of the textiles industry and a vital driver of innovation in the textiles sector. According to Euratex, the total imports and exports by the EU countries in and out of countries outside the EU in 2017 stood at some EUR 20 billion. Germany continues to be the market leader when it comes to technical textiles."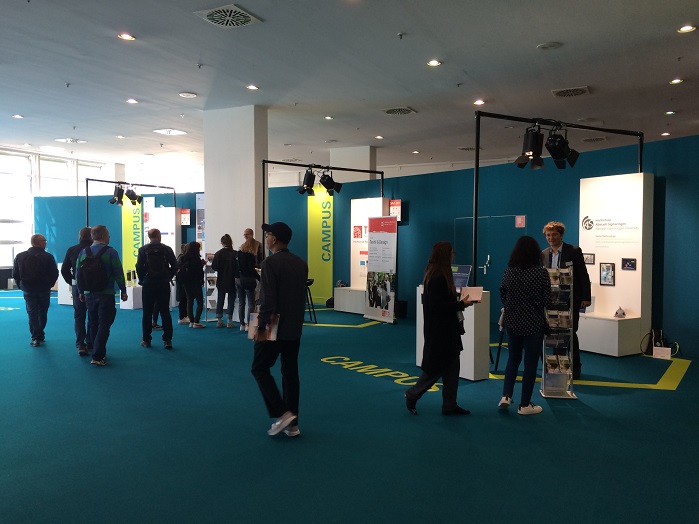 Campus Zone at Techtextil and Texprocess. © Innovation in Textiles
This year, the focus was more than ever on the future of the industry, skills and talent. International universities, institutes and fashion colleges presented their study and teaching programmes at the joint special area of Techtextil and Texprocess. The Campus Zone also provided insights into current projects. New in 2019 was the digital job exchange of the Messe Frankfurt Texpertise Network, which provided information about internships, thesis projects and vacant positions at exhibitor companies. In addition, young companies and start-ups from Germany presented their textile innovations in the promotional area hosted by the Federal Ministry of Economics and Energy (BMWi).
"The decrease that we were observing in the level of interest from new students in the technical textiles courses seems to have stopped now – all our programmes are full. We see a lot of interest from young people, but the area of the interest has shifted: students are still very much into fashion, for example, but they want to know more about sustainable materials, processes and activities, and we have to address that," said Thomas Kraft, Reutlingen University, School of Textiles and Design, Germany. "Another trend that is picking up now is technical textiles. As the society is moving forward, facing issues like ageing population, there is a demand for highly functional fabrics and apparel solutions that can provide assistance, and it is our task to find the answers to those needs."
The next Techtextil and Texprocess will take place from 4-7 May 2021.
Thank you for reading Innovation in Textiles,
Jana Bukolovska
Deputy Editor
Billy Hunter is away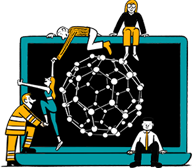 Business intelligence for the fibre, textiles and apparel industries: technologies, innovations, markets, investments, trade policy, sourcing, strategy...
Find out more