Fibres/​Yarns/​Fabrics
FDA-cleared DermaTherapy bed linens help prevent pressure ulcers
DermaTherapy bedding technology was developed in partnership between Standard Textile and Precision Fabrics Group.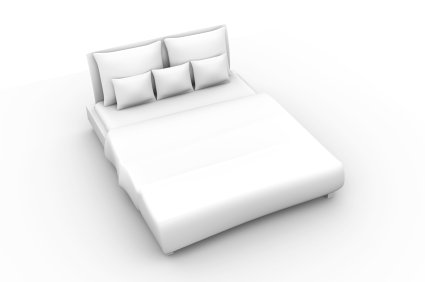 26th August 2016
Innovation in Textiles
| Cincinnati, OH
DermaTherapy bedding technology was developed in partnership between Standard Textile and Precision Fabrics Group to create a new generation of healthcare bedding and reduce overall HAPU occurrence. One large mid-western public university medical centre made an initial investment of US$ 77,000 to put DermaTherapy on their CVICU and SICU. This resulted in a savings of US$ 1.5 million in just nine months—simply by reducing the number of pressure ulcers, the company reports.
Underscoring the effectiveness of DermaTherapy bedding technology is its recent clearance by the FDA as the first bedding cleared as a Class I medical device that helps to reduce the likelihood of patients developing pressure ulcers. This result is accomplished by reducing moisture, friction and shear on the patient's skin, according to the manufacturer.
Improving quality of care
"The FDA's clearance further supports the National Pressure Ulcer Advisory Panel's (NPUAP) 2014 International Pressure Ulcer Guidelines, which recommend using silk-like fabrics rather than cotton or cotton-blend fabrics to reduce shear and friction," said Annette Osborne MSN, RN, NEA-BC, Vice President, Nursing and Patient Services at Cone Health, Greensboro, NC.
"Our system-wide conversion to DermaTherapy bedding has dramatically improved the quality of care for our Cone Health patients and delivered significant savings for our healthcare system from the reduction of pressure ulcers." Both the NPUAP Guidelines and the FDA clearance cite the trials conducted at Cone Health.
Pressure ulcers
According to a study by the Centers for Medicare & Medicaid Services, US$ 11 billion is attributable each year to hospital-acquired pressure ulcers (HAPUs). Individuals who developed pressure ulcers had longer hospital stays, were more likely to die during their hospital stay and were more likely to be readmitted to the hospital after discharge. In fact, no other preventable complication occurred as frequently as pressure ulcers.
This, combined with the Centers for Medicare and Medicaid's 2008 decision to no longer provide reimbursement for pressure ulcers acquired during the patient's stay, places prevention as a top priority for hospitals and clinicians.
"There are hundreds of products on the market for preventing pressure ulcers, but for such a widespread problem, the solution needs to be comprehensive and similar to the change in the standards of hospital hygiene one hundred years ago," Standard Textile explains. "So while billions of dollars are spent attempting to prevent and treat pressure ulcers, little attention is paid to the items with which patients have the most contact: hospital bed linens."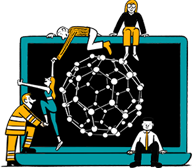 Business intelligence for the fibre, textiles and apparel industries: technologies, innovations, markets, investments, trade policy, sourcing, strategy...
Find out more