21st September 2017, Duluth, GA
FiberVisions celebrates Covington's 50th anniversary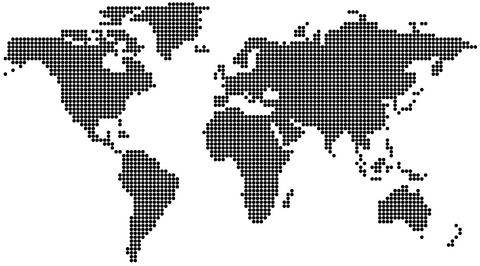 FiberVisions, a leader in specialised bicomponent and performance polyolefin fibres for hygiene, filtration, automotive, geotextiles, textiles, and apparel, will celebrate the 50th anniversary of its plant in Covington, GA, next month.
"The manufacture of synthetic fibres has a long and proud history in the United States, particularly in the Southeast. Companies such as FiberVisions and our Covington plant continue to thrive in today's global marketplace through innovative technology, cutting-edge manufacturing facilities, superior customer service, and a dedicated team of employees," commented Tom Zaiser, FiberVisions CEO.
Hercules
The Covington facility began life as part of the Hercules Powder Company, an entity acquired by DuPont in the 1880s, and spun off again in 1912. Originally a manufacturer of cotton nitrocellulose for industrial end uses such as explosives, Hercules transitioned into the manufacture of polypropylene and polyester fibres in the 1960s. Herculon branded fibre graced mid-century furniture and carpets, and at one point commanded 11% of the market for upholstery fabric.
Hercules began construction of its Covington Herculon fibres plant near the heart of Georgia's carpet manufacturing region in 1966; and the plant opened in 1967 with the goal of producing 25m pounds of polypropylene fibre annually.
During the 1970s and 1980s, Hercules turned its focus to the development of fibres for the fast-growing nonwovens market. As the carpet and upholstery businesses changed, Hercules fibres found their way into baby diapers, feminine care products, geotextiles, tea bags, filters, and wipes.
FiberVisions
In 1997 Hercules Fibers division formed a joint venture with the Danaklon Group of Danish company Jacob Holm & Sons. Known as FiberVisions, the JV specialised in monocomponent and bicomponent fibres used in hygiene and industrial applications. FiberVisions then became a wholly-owned subsidiary of Hercules in 1998.
In 2000, a joint venture with Japan's Chisso Corporation (now named JNC) created ES FiberVisions, the supplier of polyolefin bicomponent fibres with production facilities in China, Denmark, Japan, Thailand, and the US.
With research laboratories in Denmark, Japan, and the Covington facility, FiberVisions has pioneered a long list of polyolefin and bicomponent fibre innovations. In 2006 the company launched CoolVisions, a disperse-dyeable polypropylene staple for apparel and home furnishings end uses.
Private equity firm Snow Phipps Group acquired a controlling interest in FiberVisions in 2006, and in 2012 sold the company to Indorama Ventures Limited (IVL), the largest manufacturer of polyester polymer in the world.
Covington plant
Today the 738,000-sq. ft. Covington plant has a capacity of 180 million pounds per year of staple fibre, and employs 230 people. Despite its global footprint, FiberVisions' Covington plant maintains a close-knit, small-town atmosphere, employing multiple generations of local families over its 50-year history.
"I have been with FiberVisions for over twenty years and have always been impressed by the people I have worked with at all levels of the organisation; we are all committed to delighting our customers. All team members know they play a key role in our overall success and we work hard to ensure that everyone has the opportunity to contribute their ideas as well as their specific skills," said Covington site manager Scott Powell.
This article is also appears in...