Textiles Intelligence
Fibre Consumption for Technical Textiles in India
Man-made fibre output in India recovered strongly in the 2009/10 financial year. After declining by 9.8% in the previous year"due in large part to the global economic crisis"output increased by 11.6% to a new peak of 2.77 million tons in 2009/10. The rise reflected an 18.6% hike in staple fibre production and 6.4% growth in filament yarn. Furthermore, there were increases in all of the main fibre types, namely polyester filament yarn, polyester staple fibre, viscose staple

24th August 2010
Innovation in Textiles
|
Report summary
Man-made fibre output in India recovered strongly in the 2009/10 financial year. After declining by 9.8% in the previous year—due in large part to the global economic crisis—output increased by 11.6% to a new peak of 2.77 million tons in 2009/10.
The rise reflected an 18.6% hike in staple fibre production and 6.4% growth in filament yarn. Furthermore, there were increases in all of the main fibre types, namely polyester filament yarn, polyester staple fibre, viscose staple fibre, acrylic staple fibre, viscose filament yarn and nylon filament yarn.
Productive capacity was also up in 2009/10 although the rise was confined to a modest 2.1% increase in polyester filament yarn capacity. Furthermore, growth slowed markedly after surging in 2006/07. Nonetheless, the overall increase was the fourth in a row despite a drop in production in 2008/09.
Consumption of man-made fibre rose by 5.6% to a new peak of 2.51 million tons in 2009/10, after declining by 2.3% in the previous year. The rise was due entirely to a 14.0% increase in staple fibre consumption; however, as filament yarn consumption remained more or less stable after increasing in each of the previous three years. Over the four years to 2009/10, consumption grew at a slower rate than production and, as a result, the surplus available for export increased.
Fibre consumption for technical textile production in India is dominated by jute, reflecting the fact that two-thirds of the world's jute is produced in the country. In 2009 jute accounted for 44.7% of all fibre used in the manufacture of technical textiles. Polypropylene represented 19.9% and polyester 14.5%.
The technical textile market in India was worth Rs417.6 billion (US$10.4 billion) in 2007/08, and this is set to grow to Rs701.5 billion in 2012/13. The largest sector is forecast to be packaging and storage, representing 38% of the market, followed by: functional components of shoes and clothing; components of furniture and floor coverings; filtration and other products used in industry; transportation construction, equipment and furnishing; and sports and leisure technical components. The fastest growing sector over the five-year period is expected to be environmental protection. However, this sector will remain by far the smallest.
There is strong potential for growth in technical textiles in India over the long term. Domestic demand is expected to increase significantly as disposable incomes grow, and as production turns to high added value items rather than commodity products. Consequently, man-made fibre production and consumption will continue to increase, as will capacity.
Table of Contents
Summary
Man-Made Fibre Production and Consumption
Fibre Consumption in Technical Textiles
The Indian Technical Textile Market
Outlook
Statistics: Fibre Consumption for Technical Textiles in India
Textiles Intelligence, Technical Textile Markets
9 pages, published 2nd quarter 2010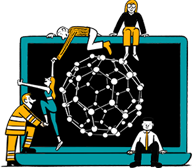 Business intelligence for the fibre, textiles and apparel industries: technologies, innovations, markets, investments, trade policy, sourcing, strategy...
Find out more