Fibres/​Yarns/​Fabrics
Dutch Shelf system for scaling Mylo
Partners aiming to produce millions of square metres at a competitive cost and quality.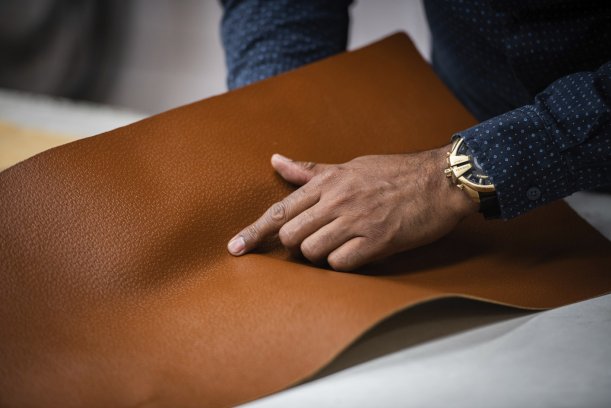 28th February 2022
Innovation in Textiles
| Emeryville, California & Hedel, Netherlands
Bolt Threads, based in Emeryville, California, is partnering with Mycelium Materials Europe (MME) to bring Mylo – its mycelium-based alternative to animal-derived leather – to commercial scale.
MME, based in Hedel in the Netherlands, has successfully demonstrated the ability to grow mycelium materials on a large mechanical scale at a higher quality and with a more efficient harvest, using the Dutch Shelf System
This reinforces the Bolt Threads target to scale Mylo material to millions of square metres of production at a cost and quality that is competitive with other bio-based leather alternative materials.
MME is the first company to use the Dutch Shelf System in a converted mushroom farm, filling the shelves with substrates made in the farm itself to grow large mats to increase efficiency when growing mycelium material at scale.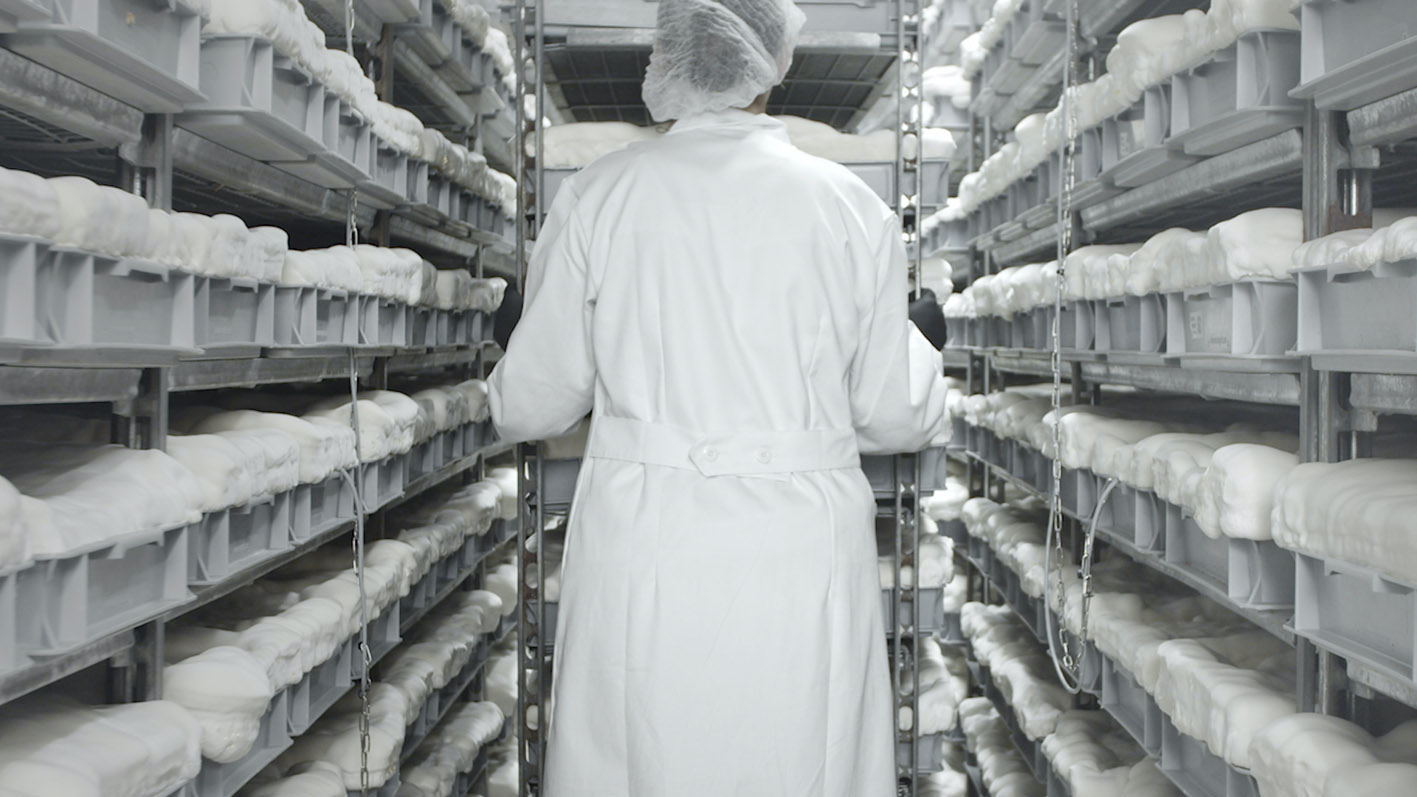 MME has adapted the Dutch Shelf System – recognised worldwide as the superior grow system for white button mushrooms – to make it suitable for growing mycelium materials. The company uses its patent-pending system in its converted mushroom farm located in the Netherlands. MME has converted this traditional mushroom farm into a well-controlled mechanized operation that is now able to efficiently produce mycelium material on a larger scale. The converted farm is not only beneficial from a cost and efficiency perspective – since converting a suitable mushroom farm is much faster than building a facility from the ground up – but also opens up new avenues and opportunities for current mushroom growers in the Netherlands.
"Our partnership with Bolt Threads is accelerating the development of sustainable solutions to traditional materials," said Simon Hoenderop, co-founder and CFO at MME. "We have more than 30 years' expertise in the mushroom sector and can apply these techniques in the similar grow process of mycelium materials."
"Other mycelium material farms grow in small trays," explained Bert Rademakers, co-founder and CEO at MME. "Compare that to the Dutch Shelf System that can have trays with lengths over 50 times as long. We will definitely be able to scale alternative materials such as Mylo."
"Getting Mylo into the hands of more customers is our top priority, and one of the most impactful ways we can achieve this goal is through highly efficient grow solutions with industry leaders like MME," said Dan Widmaier, co-founder and CEO at Bolt Threads. "We are incredibly proud of the results that we have already achieved with MME's partnership and are excited to see this success continue."
Bolt Threads partners include adidas, lululemon, Ganni and Stella McCartney.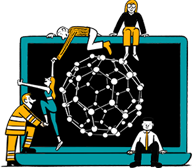 Business intelligence for the fibre, textiles and apparel industries: technologies, innovations, markets, investments, trade policy, sourcing, strategy...
Find out more