21st August 2017, San Francisco, CA
Eco fibres market to reach $93.27 billion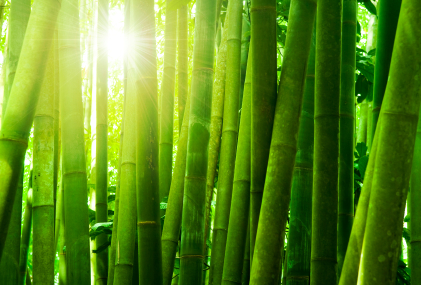 The global eco fibre market is expected to reach US$ 93.27 billion by 2025, growing at a CAGR of 12.1%, according to a new report by Grand View Research. Rapidly expanding textiles industry in emerging nations, including India and China, has been a major factor driving market growth.
In addition, increasing environmental concerns coupled with volatile prices associated with conventional fabrics, have also spurred their adoption in the global market, according to the report.
Regenerated fibres
The report called Eco Fiber Market Analysis By Product (Organic, Regenerated, Recycled, Natural), By Application (Textiles, Industrial, Medical, Household & Furnishings), And Segment Forecasts, 2014 - 2025 found that the global eco fibre demand exceeded 9,570 kilo tonnes in 2016 and is expected to grow at a CAGR of 7.3% from 2017 to 2025. Organic eco fibres segment is estimated to generate revenue worth US$ 14.4 billion by 2025.
The rising emphasis on sustainable disposal of textile and industrial waste in order to minimise the harm to people and environment has spurred the demand of regenerated fibres, which emerged as the dominant segment in 2016, with over 55% volume share.
Regenerated fibres, an integral part of manmade fibres, are created artificially by using either proteins or cellulose. The usage of chemicals is avoided during processing of such natural fibres to produce regenerated fibres to make them entirely eco-friendly.
Sustainable revolution
The revolution regarding usage of sustainable products in the textiles industry started in early 1990's, when the companies and communities across the globe started taking interest in green movement. Key garments manufacturers started developing environmental-friendly products, such as bamboo fibres, biodegradable detergents and paper, as well as organic cotton, produced from controlled usage of chemicals and pesticides; and fertilisers.
Organic cotton farming does not utilise any toxic chemicals or GMOs and is certified to organic agricultural standards. The production of such fibres uses over 70% less water and 62% less energy in comparison to the conventional fibre production, while improving the soil quality and having less impact on the air. Additionally, it also promotes safe work environment and better livelihoods.
Eco fibres industry
Eco fibres industry is projected to witness modest growth rate in medical applications since owing to the technological advancement in the medical and healthcare sector, which has resulted in use of textiles as nanofibers in areas such as wound healing, bone regeneration, and drug delivery
The government's initiatives towards developing a relatively more favourable textiles trade environment across Asia Pacific is anticipated to positively influence the industry growth over the forecast period. Asia Pacific is projected to grow at a CAGR of 9.5% from 2017 to 2025.
Key market participants include Lenzing AG, US Fibers, Polyfibre Industries Pvt Ltd, Grasim Industries Ltd., Wellman Advanced Materials, Teijin Limited, Pilipinas Ecofiber Corporation and China Bambro Textile (Group) Co., Ltd. among others.
This article is also appears in...