14th February 2018, Hong Kong
Feature-filled jacket for techies and travellers
Hong Kong based designer Richard Li, the owner of the travelling fashion brand LeBaag Voyage, has developed a fashionable and feature-full winter jacket, which includes 16 different functions and can transform into a cushion or carrying bag in seconds.
The new Giga Jacket was designed as a multi-purpose solution to the needs of travellers, campers, tourists, as well as college students. It is made using 100% polyester, wrinkle-free, lightweight, machined washable and down-proof fabric and duck down (90% duck down and 10% duck feather).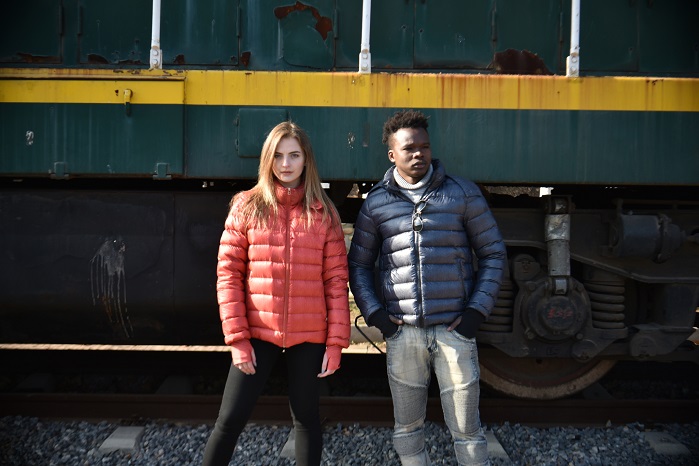 The project by Richard Li was launched on Kickstarter in the beginning of the year and has quickly managed to raise more than double of the original goal, with £23,767 pledged of £9,200 goal with three days before the end of the campaign. The designer expects to start mass production in June 2018, with shipping of first orders to follow in September. The jacket, for both women and men, available in two colours – red and grey – will be produced at a factory in Ning Bo, China.
"If you're interested in multi-use clothing, this 3-in-1 pillow is a perfect fit. It can be used as a scarf, shawl, and pillow – perfect for long flights and cold weather," said Richard Li. "The stylish exterior conceals a techie's dream jacket, packed with 16 features ranging from an iPad pouch to a clear phone pocket."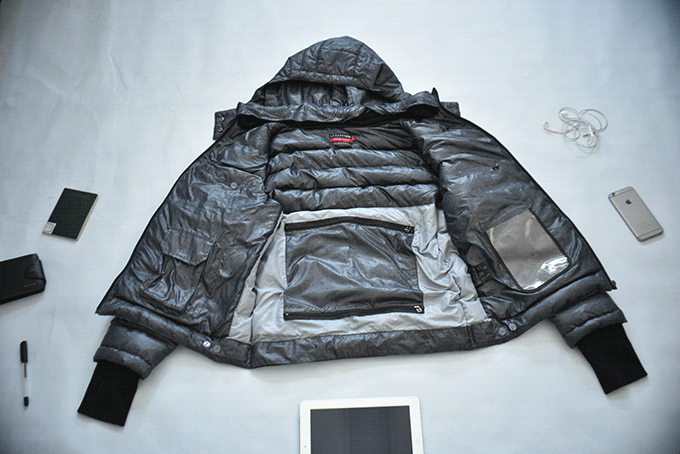 Some of the main features of the innovative jacket include detachable eye mask, concealed scarf, boarding pass, passport and pen pockets, detachable hood and winter mask, eyewear and headphone cable loops, and smartphone-friendly clear pocket.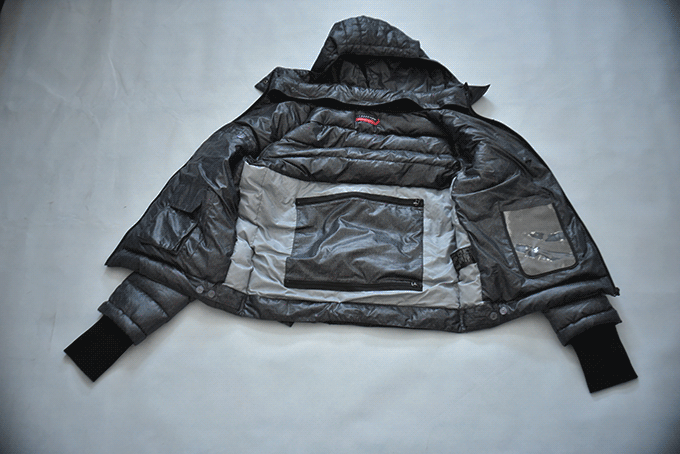 "The iPhone friendly internal pocket means you can interact with your phone without taking it out, and the headphone-cable loop means you won't need to deal with a tangle on the go. Passport and boarding pass shaped pockets sit beside a pen holder, while the back of the jacket can carry a tablet. The facemask and windproof hood are removable, with the Giga Jacket's scarf a pull away. A two-way zipper makes it quick and easy to access the Giga Jacket's internal pockets," he continued.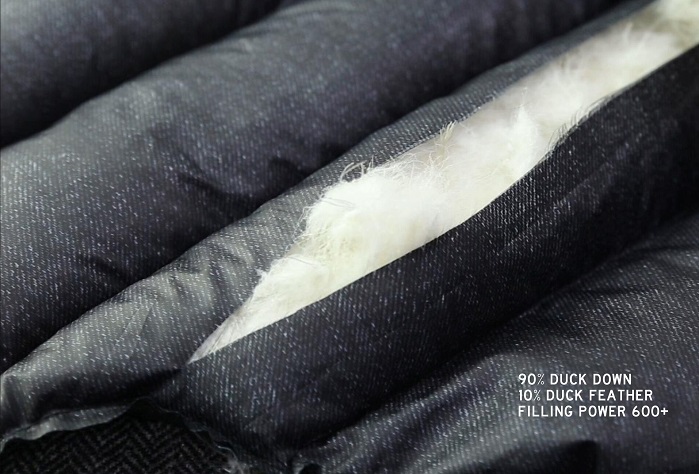 "Also, thumb loops make gloves windproof, and when the Giga Jacket is folded into bag form, its thermal material keeps drinks at the right temperature."
"The jacket is light, waterproof and warm thanks to white duck down and white duck feathers. The water-resistant zipper is matched by high-density fibre, which features a denim-style print. Rain, snow, or grabbing an airport nap, the Giga Jacket is good to go."
This article is also appears in...