12th October 2020, Castel Goffredo (MN)
Fulgar introduces new Q-SKIN powered by Amni Virus-Bac Off technology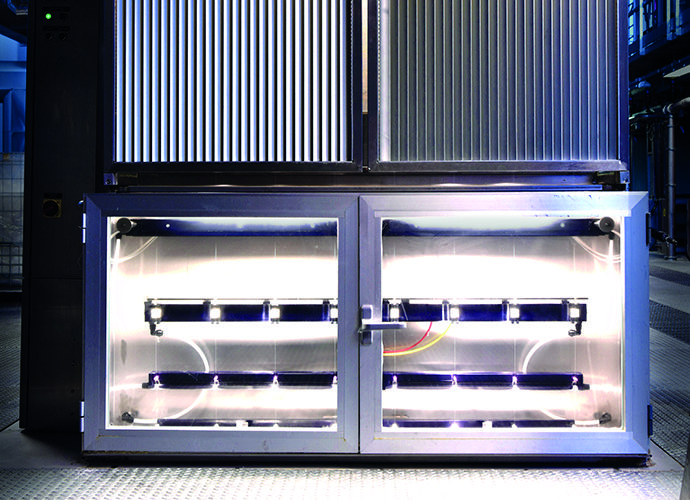 A new collaboration between leading Italian polyamide yarn producer Fulgar, and the Rhodia-Solvay Group Europe, sees the arrival of a new yarn with both antiviral and antibacterial properties.
Amid the lingering threat posed by COVID-19, the return to offices and schools has created an exponentially rising demand for garments given anti-bacterial and antiviral protection treatments, Fulgar informs. This demand among consumers and workers has led many manufacturing companies in Italy and the rest of Europe to prioritise such products, the company adds.
This is the background to the arrival in Europe of the new Rhodia-Solvay yarn. The Brazilian group has chosen the know-how and expertise of Fulgar, a centre of Made in Italy excellence in the development and manufacture of innovative man-made yarn, for the production and European distribution of Amni Virus-Bac Off technology, the new antiviral and anti-microbial polyamide yarn. The new yarn will be introduced in Europe by Fulgar under the name of Q-SKIN powered by Amni Virus-Bac Off.
With Fulgar's new polyamide yarn, the antiviral properties combine with the anti-bacterial properties and are certified according to international AATCC100 textile standards, to provide a permanent effect.
Antiviral and antibacterial properties and respect for the environment
Developed in record time by the Rhodia-Solvay research laboratories in Paulínia and Santo André, Brazil, the 'extraordinary polyamide yarn' acts against bacterial growth and virus transmission, Fulgar points out. The properties are the result of antiviral and anti-bacterial agent permanently incorporated into the polymer matrix, the company says.
"Electrical affinity with the proteins present in the external structure of the virus enables this agent to prevent the fabric from becoming a host surface enabling the spread of the harmful viruses and bacteria and reducing the risk and speed of contamination," a Fulgar spokesperson said. "The yarn's antiviral properties have been tested by an independent laboratory in line with the international textile protocols set out by ISO 18184 standards regarding the determination of the antiviral activity of textiles."
Everlasting effect
The antiviral and anti-bacterial properties of the Q-SKIN powered by Amni Virus-Bac Off polyamide are permanent and uniform, Fulgar adds, providing benefits for garments that, in contrast to post treatments, remain unaffected even after frequent washes.
Q-SKIN powered by Amni Virus-Bac Off polyamide provides the same benefits as standard polyamides in terms of softness, thermal comfort, breathability, ease of maintenance and rapid drying, the company explains.
Fulgar list the following advantages for the new yarn:
The technology inhibits the enveloped viruses (influenza, herpes and the new Coronavirus) and without the envelope, helping to avoid the retransmission of viruses from textile surfaces
Blocks the cross contamination of viruses and bacteria on textile surfaces, thanks to the antibacterial agent present in the polymer matrix
Inhibits bacteria, ensuring greater protection
No chemical migration from the fabric to the skin and the environment
Increases the useful life of fabrics and garments
This article is also appears in...