Fibres/​Yarns/​Fabrics
Huntsman and Tengri launch limited edition 'Noble' yak fabrics
Launching in Tengri's signature palettes, the exclusive fabrics will include unique natural colours only found in rare yaks of the Khangai Mountains.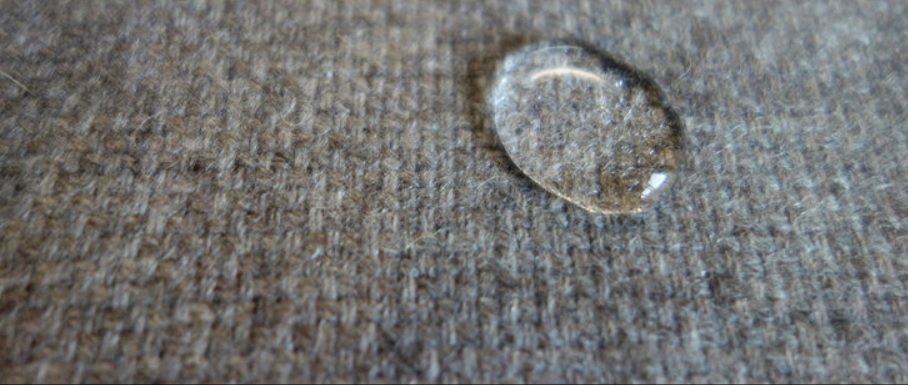 17th February 2017
Innovation in Textiles
| London
Savile Row's Huntsman and London-based noble yarn specialist Tengrihave collaborated to create a bespoke new cloth woven with the noble fibres of the Mongolian Khangai yak. This limited-edition cloth is woven from Tengri's rare Khangai Noble Yarns – Mongolian yak fibres that are said to be as soft as cashmere, warmer than merino wool, breathable and hypoallergenic.
Launching in Tengri's signature palettes, the exclusive fabrics will include unique natural colours only found in rare yaks of the Khangai Mountains. Unlike species found in China, Tibet and Nepal, the Khangai yaks produce rare natural tones, and the most precious of the new fabrics will introduce a rare silver cloth. Additional colours will include natural tan and an exclusive brightened navy blue, processed by environmentally friendly dyes.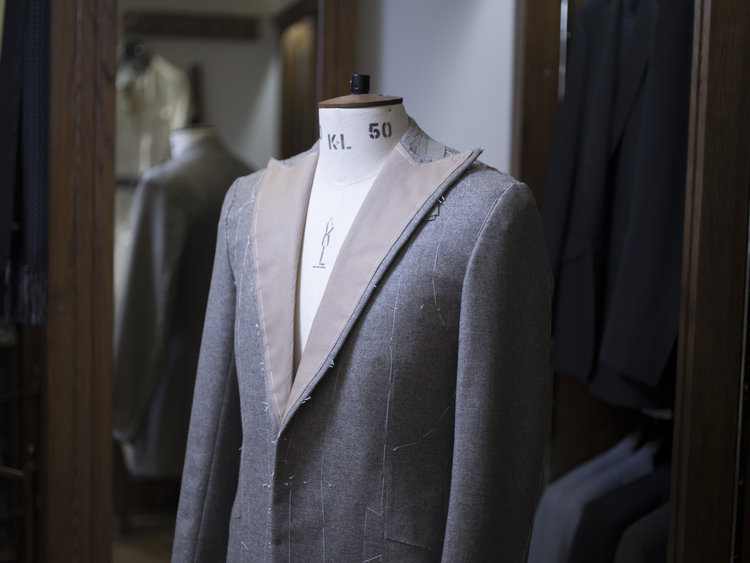 Each bespoke coat, made from 2.5 metres of Tengri cloth, will take the hand-combing of 50 Khangai yaks, and with only 100g of fibres available from each yak just once a year, the new cloth is extremely limited in availability. Only 60 metres will be produced for Huntsman bespoke appointments, with each garment taking between 60-80 hours to craft by establishment's cutters and tailors.
Unique fabric
"At Huntsman, we have offered the ultimate in luxury tailoring for 167 years. We are dedicated to sourcing limited-edition luxury cloths, the very best available in the world at any time. To be working with Tengri and to discover this very unique fabric is truly special," said Pierre Lagrange, owner of Huntsman.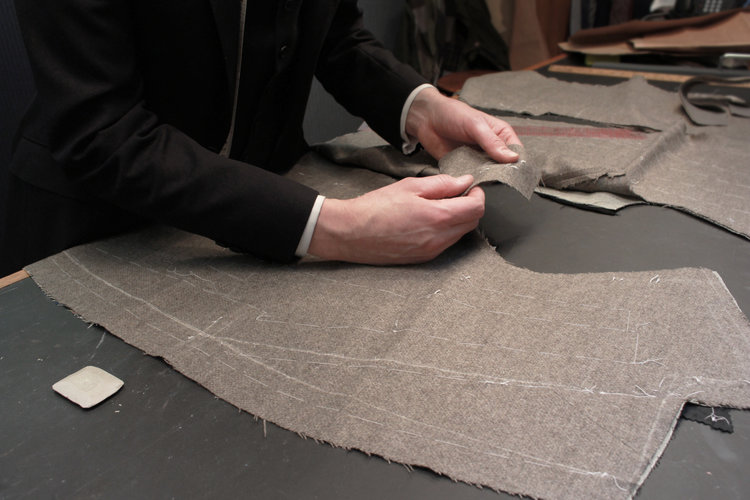 "The fibres of the Khangai yak, indigenous to this very specific region of Mongolia, transcend yak yarns and cloths currently available in the luxury market. With Tengri we are able to offer some very precious rare colours, and key for Huntsman, finding exquisite fabrics that stand up to the stresses and tests of time. A Huntsman garment should be able to endure for generations."
Sourcing
An ancient animal dating back 10,000 years, Khangai yak have hair with unique textures and colourings found only in species native to this region. The indigenous species not only graze on mineral-rich grasslands but exist in a distinctive ecosystem with micro-fluctuations in temperatures, causing the animal to produce fibres softer than those of any other yaks in Mongolia.
The journey of this exquisite fabric starts in the remote Khangai Mountains of western Mongolia, where its fibres are hand combed from the underbelly of indigenous yak just once a year by nomadic herders. The fibres are spun and woven in heritage mills of Yorkshire, where textile-manufacturing dates back to 1777, before arriving at Huntsman's Savile Row premises in London. This bastion of tailoring has suited a long list of inspired patrons, from Clark Gable to Winston Churchill, Katharine Hepburn to Alexander McQueen.
Luxury and sustainability
With award-winning environmental credentials, Tengri champions the sustainable manufacturing of prestige noble yak fibres and remains the first and only technology specialist to refine noble Mongolian yarns in the UK. "We are honoured to be working with one of the finest and long-standing tailors on Savile Row, an establishment which also happens to be the most innovative," commented Nancy Johnston, Founder of Tengri.
"It's innovation that drives Tengri to push the boundaries of sustainable fashion and luxury goods, and our collaboration with Huntsman further realizes that luxury and sustainability do not have to be mutually exclusive. Huntsman patrons can feel confident in the knowledge that their bespoke garment made from Tengri fabrics takes a positive step to support the protection of wildlife, landscape, and a nomadic way of life that is currently threatened. The exclusive new cloth also celebrates our shared dedication to rich heritage, integrity, craftsmanship and style."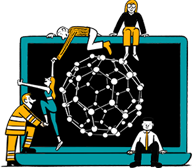 Business intelligence for the fibre, textiles and apparel industries: technologies, innovations, markets, investments, trade policy, sourcing, strategy...
Find out more