Fibres/​Yarns/​Fabrics
Innovations from GKD at INDEX 2020
Technical weaver is a leader in metal, synthetic and spiral mesh solutions for a range of industries.
16th September 2021
Innovation in Textiles
| Düren, Germany
GKD Group, headquartered in Düren, Germany, will showcase a number of new innovations in transportation and process belts for the forming, drying and bonding of nonwovens at INDEX 2020 in Geneva, Switzerland, from October 19-22.
Conductive 2215
The new Conductive 2215 process belt fabric, extends GKD's range of belts for nonwoven forming. This fabric is characterised by a cross twill weave produced from special polyester filaments and is particularly suited to airlay and meltblown forming.
The combination of material selection, filament diameter, weave technology and air permeability leads to an optimum fabric surface topography for precise deposit of the fibres.
The belt guarantees both a homogeneous deposit on the belt surface and good extraction. At the same time, it prevents fibre entanglement and fibre loss for increased process efficiency, particularly when processing short-fibre bleached cotton in airlay forming. Carbon-coated filaments in the fabric also securely discharge the electrostatic charge that occurs during forming processes.
Conducto 7690
For spunbond nonwovens forming, Conducto 7690 combines polyester monofilaments and metallic multifilaments. The metal fibres that are woven into the back of the belt do not come into contact with the product, making it ideal for the risk-free production of demanding medical or hygiene components. At the same time, the belt's robust yet flexible stainless steel yarns also guarantee up to ten times greater dissipation of electrostatic charge compared to conventional belts. Homogeneous web formation, a high degree of grip, and good nonwoven removal all contribute to its reliability.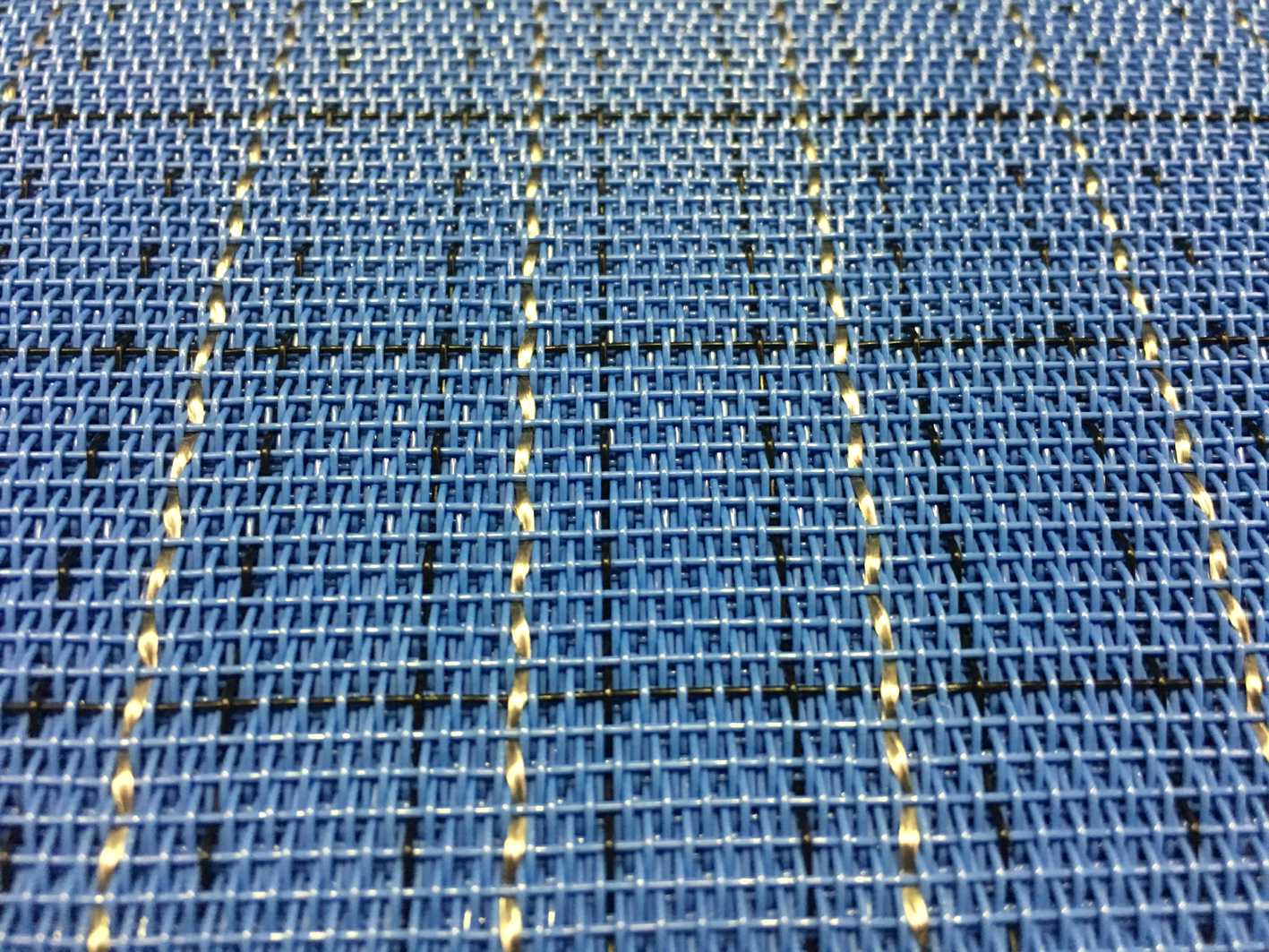 Thermobonding
GKD's glass hybrid fabric belts have been setting standards in the thermal bonding of highly voluminous or heavily compressed products in double-belt ovens for many years.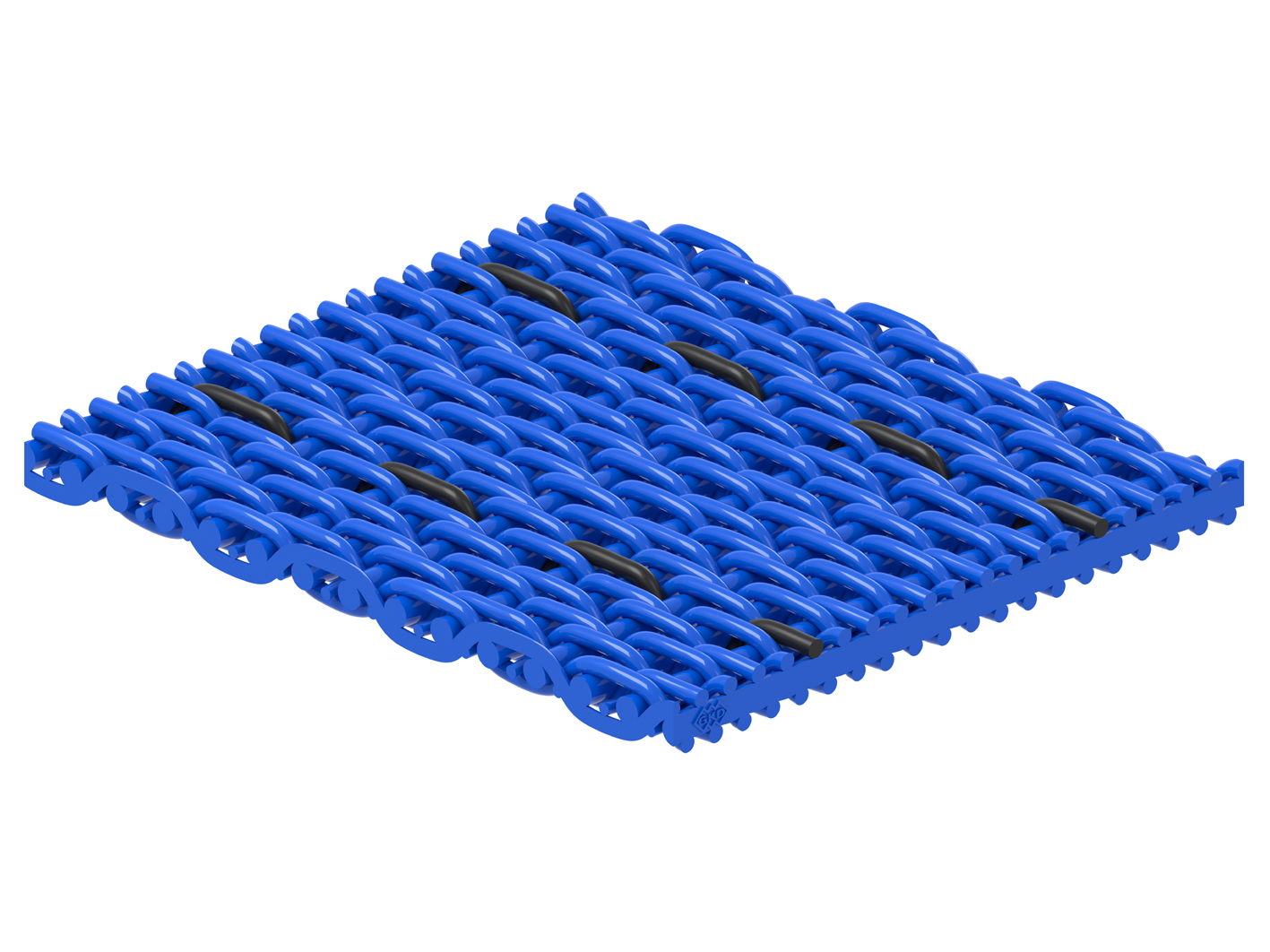 Excellent cross stability and full Teflon coating qualify them for highly adhesive products, as well as for systems with large working widths or products with strong shrinking forces. As a single-ply fabric design with stainless steel wires in the weft direction and warp wires made from fibreglass strands, they are energy-efficient lightweights available in both magnetic and non-magnetic form. The anti-stick coating of wires, strands and intersections minimises cleaning intervals and contributes to a significant increase in production speeds.
The high efficiency of this belt type is underlined by a long service life.
GKD is introducing a new, strengthened fabric design that further increases continuous directional stability at INDEX 2020.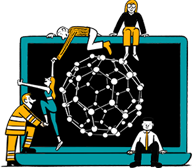 Business intelligence for the fibre, textiles and apparel industries: technologies, innovations, markets, investments, trade policy, sourcing, strategy...
Find out more