28th February 2018, Shanghai
Luthai Textile celebrates its partner Invista
Luthai Textile, a leading apparel textile enterprise based in China, has been recording a steadily growing demand for its high-quality fabric products in China and in over 30 export markets around the world. Assistant General Manager Wang Changzhao attributes the company's success to speed in commercialising carefully researched innovations, which calls for close working partnerships with companies like Invista.
"We could not have got to where we are today without the support of Invista. Its science base, technologies, technical services and international market knowledge make it the ideal partner," he said.
Invista is a leading integrated producer of polymers and fibres, primarily for nylon, spandex and polyester applications. With a business presence in over 20 countries, Invista has a wide portfolio of some of the most recognized brands and trademarks in their respective industries including: Coolmax, Cordura, Lycra, Polarguard, Solarmax, Supplex, Tactel, and Thermolite.
The collaboration between the two companies began in 2002 when Luthai began to exploit the potential of Lycra Freef!t technology, Lycra T400 fibre and Coolmax fibre. "We were very impressed by Invista's professionalism and its willingness to adjust and adapt fibre innovations to our needs. We have enjoyed the benefits of close partnership since 2002," said Mr Wang.
The company used Lycra Freef!t technology to develop wrinkle-resistant stretch shirting fabrics. "We sought Invista's help because our own technicians were having difficulties in achieving the performance standards we wanted to offer our customers. A special joint working team solved the problems, and we went on to sell five million metres a year of the top-quality fabrics that were the result," added Mr Wang.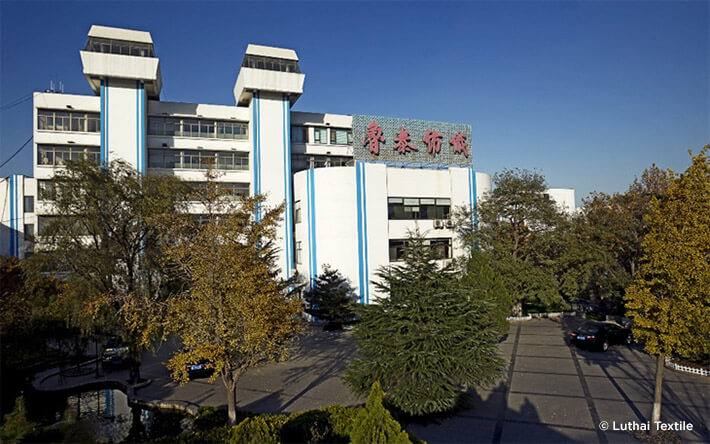 Luthai Textile believes its success reflects a highly integrated approach to the research, development and marketing of new fabric concepts, but Mr Wang also emphasised that this does not compromise the company's ability to precisely match products to individual customer needs.
"Different brands have different requirements for a given fabric type. We must first of all understand the creative strategies of their designers, and then be able to fine-tune our offer in ways that enable them customise and differentiate their products. Invista's technical support is invaluable in this aspect," said Mr Wang.
The leading Chinese mill has built on success in its domestic market and in Asia to the point where 85% of its output is now exported to over 30 markets around the world. Mr Wang believes working with Invista has helped the company achieve this position in the industry. "Its global insight to trends and growth opportunities and our resources and speed to market are a powerful win-win combination," he concluded.
This article is also appears in...