Opinion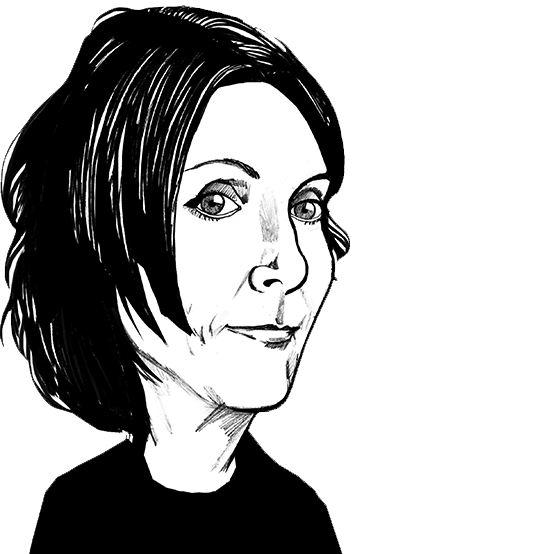 Performance Days: Closed loop functional fabrics still some way off
Anne Prahl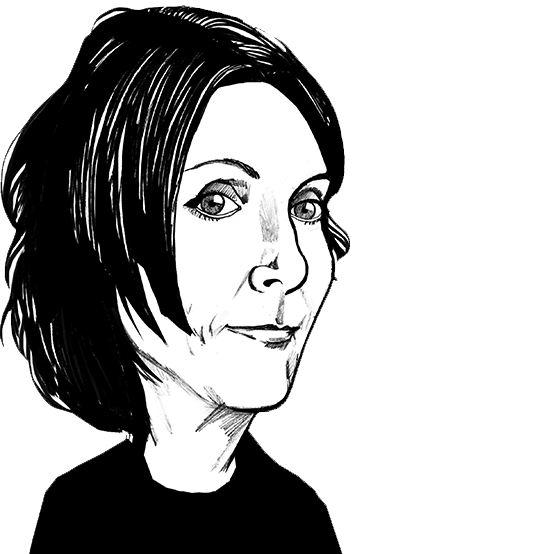 Reduced waste and closed-loop concepts provide a clear vision for a circular fabrics' future but closing both technical and biological loops requires increased collaborative work.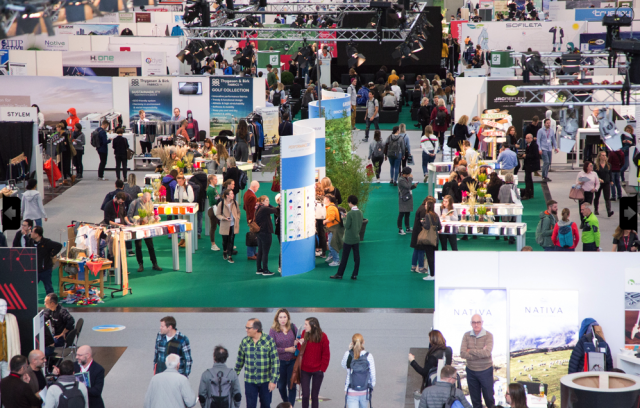 16th December 2020
Anne Prahl
| Munich, Germany
Functional fabrics fair Performance Days took place digitally on the 9th and 10th of December to showcase new developments for autumn/ winter 22/23. Following on from previous seasons, the trend for natural and renewable fibres continued, while the focus topic 'Nothing to waste – closing the loop', allowed for an in-depth look at recycled, mono-material and biodegradable polyester and nylon fabrics.
Shift towards recycled synthetics
Due to the growing demand from designers and developers, fabric mills have increased their offer of recycled synthetics over the last few seasons. Performance Forum highlights combined eye-catching aesthetics, interesting textures and performance features to provide a substantial range of reduced environmental impact fabric options.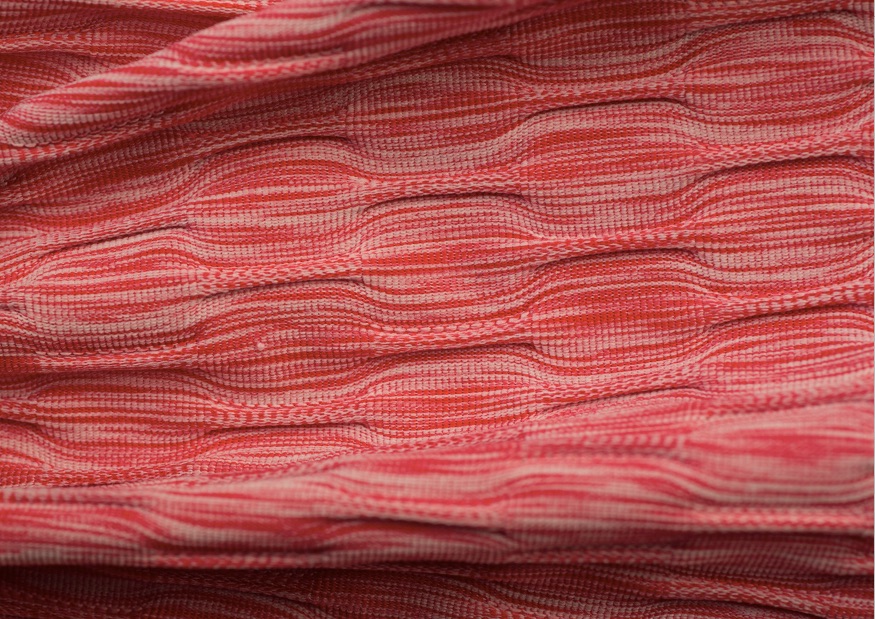 Antex and Seaqual 4U's bi-coloured knit is made from Seaqual, a recycled fibre produced from plastic waste dredged up from the bottom of the sea. The Seaqual initiative was built upon a successful pilot project with fishing communities from the Spanish Mediterranean coast and as a result, an estimated 600 tons of waste has been cleaned from the ocean, while 99 tons of marine litter have been transformed into up-cycled marine plastic.
Schoeller Textil AG's 4-way stretch fabric is made from pre-consumer yarn production waste and offers high abrasion resistance combined with elasticity and moisture management. To provide water-repellency, this fabric is treated with ecorepel Bio finish, which is PFC-free, as it is obtained from renewable, natural ingredients.
This striking fabric by Merryson Corp. utilises 79% of recycled content and is the winner of this season's Performance Award. Due to the specially developed 3D weaving technology, the fabric is highly durable and robust enough for use in workwear or for outdoor apparel.
The increased use of recycled fibres and fabrics indicate a positive shift for the sports and outdoor industry but there is still opportunity for improvement. Currently, the majority of commercial recycled polyester and nylon fabrics are made from plastic waste, including single-use plastics or fishing nets collected from beaches and oceans or post-consumer plastic bottles. While this approach diverts plastic waste from landfills, oceans and rivers, reduces the industry's dependence on virgin fossil fuels and requires less energy than the production of virgin polyester, many industry experts agree that we must urgently push beyond recycling of single-use plastic waste to accelerate innovation in textile-to-textile recycling.
Mono-material fabrics for closed-loop recycling
One of the key strategies to enable textile-to-textile recycling is to develop mono-material fabrics and components, so that complex separation of different raw materials types can be avoided at end-of-life. As a result, fabric mills are developing and promoting a rising number of mono-material functional textiles. However, in order to make closed loop recycling a reality, additional collaborative work between the relevant stakeholders is required to develop effective collection and sorting systems and provide access to commercially viable recycling facilities and technologies.
Evertex Fabrinology Ltd. presented their BulkyStretch range, which was conceived as a mono-material 100% polyester knit collection designed for both performance and closed-loop recycling. The fabrics boast 4-way mechanical stretch, UV protection and high breathability, while being durable and fast-drying.
Fabrics constructed with mechanical stretch instead of elastane have a significant advantage when it comes to recycling at end-of-life. Cifra Spa's seamless Rencycle is made with 100% recycled nylon 6 and offers freedom of movement and flexibility for technical body-mapped baselayers.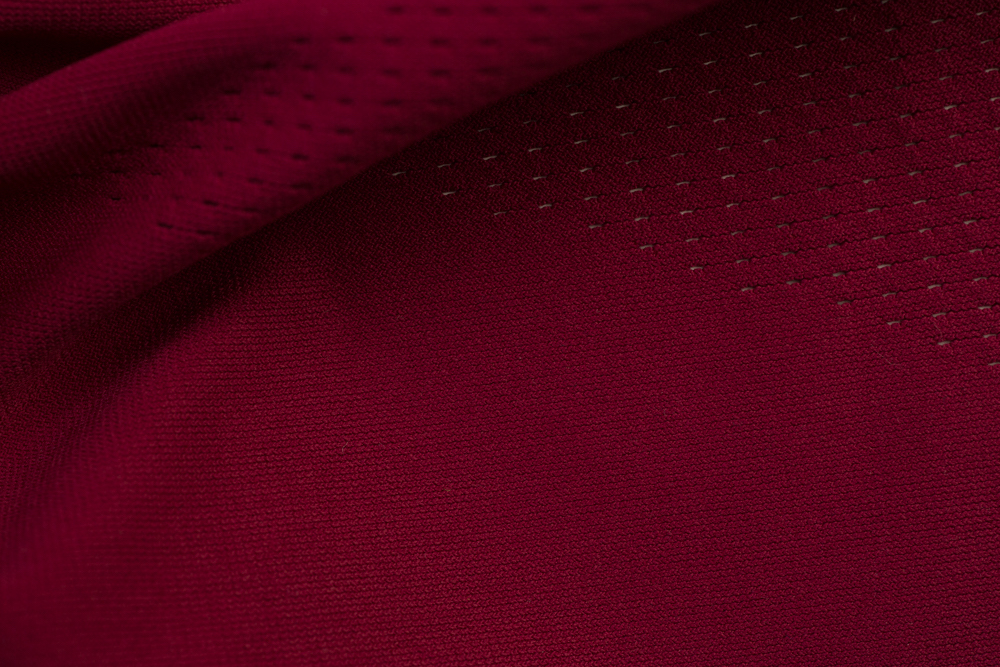 drirelease/ OPTIMER 's 100% organic cotton fabric is this season's winner of the Eco Performance Award and was chosen by the jury due to its combination of eco-credentials and temperature regulating abilities. The OPTIMER ADAPT technology is derived from natural resources to provide a bio-based microencapsulated phase change material, which reacts to changes in body temperature and climate to maintain balanced comfort in diverse conditions. According to the supplier, the ADAPT technology should not hinder or affect future recycling or biodegradability.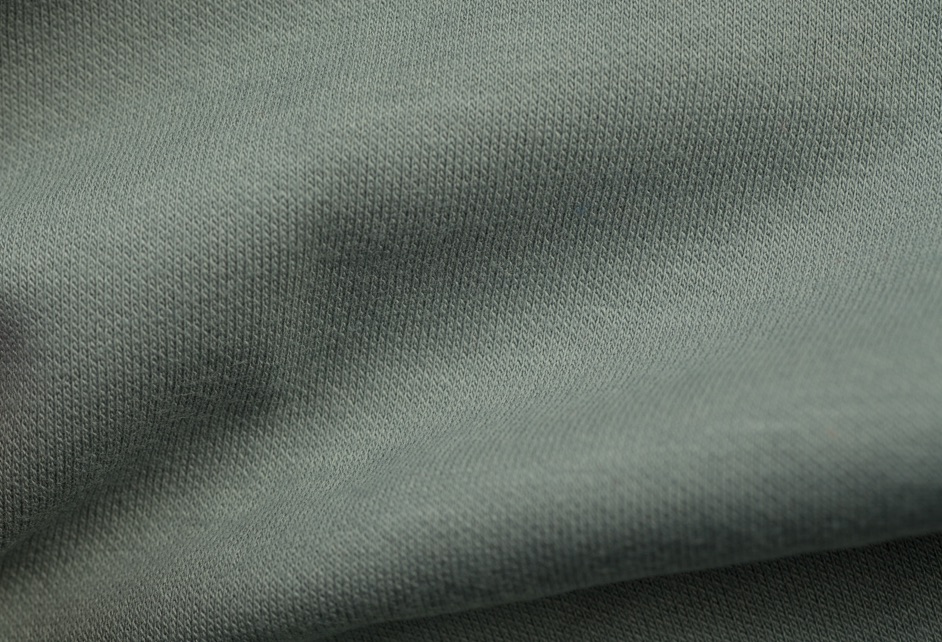 Completing the biological cycle
The alternative to keeping materials in circulation as long as possible through reuse and recycling is to ensure that they are compostable or biodegradable, so they can fully revert to nature as organic matter and nutrients at end-of-life without causing any harm.
Growing demand has significantly increased the offer of biodegradable performance fabrics but while many of these are marketed as biodegradable or compostable, there are various obstacles to consider before the biological cycle can become commercial reality. These include the infrastructure for industrial scale textile composting, which is even less developed than for recycling, as well as potential contamination issues caused by colouration, finishing and other treatment processes required to achieve the desired performance and durability.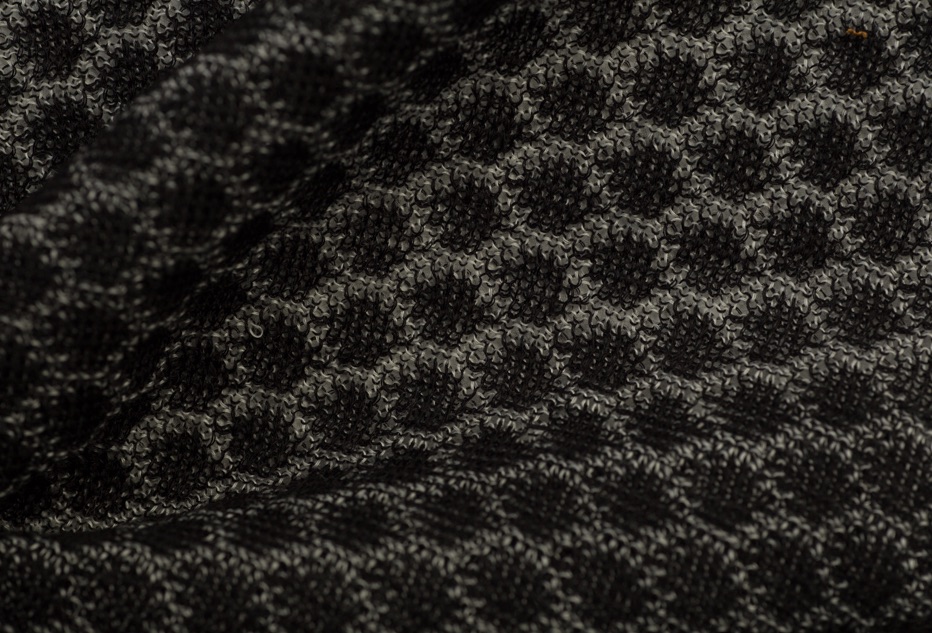 Some of the issues can be overcome by adhering to strict standards, although the growing number of varying definitions, test methods and certifications can be confusing for designers and developers when selecting their fabrics.
Schoeller GmbH & Co's superfine merino and micro Tencel blend is described as 100% degradable and carries GOTS, RWS, EU Ecolabel and Bluesign certifications. This lightweight fabric has a striking 3D honeycomb structure, which enables odour and thermal management through reduced direct contact with the skin.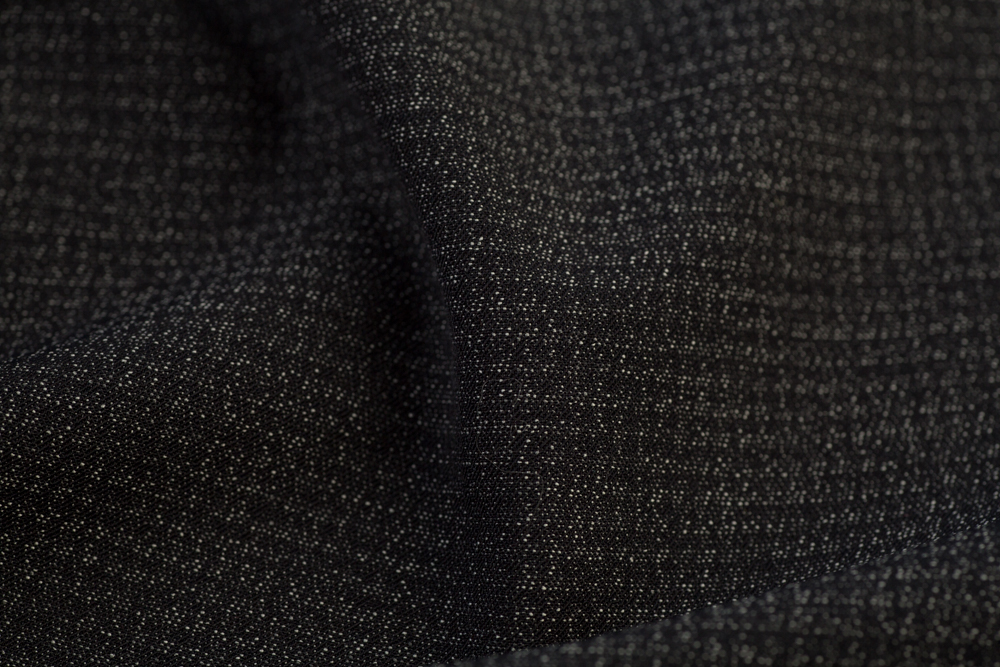 Biodegradable nylon is another emerging solution in this area and suppliers including Manifatture Italiane Scudieri Srl – Mectex, J&B Int'l and Brugnoli presented functional biodegradable textiles based on the Amni Soul Eco technology by Fulgar, which enhances decomposition into organic matter. To provide the stretch element, Manifatture Italiane Scudieri Srl – Mectex's example utilises ROICA Eco Smart V 550 by Asahi Kasei, which is verified by the Hohenstein 'Environmental compatibility' certificate and has achieved the 'Gold' material health certification by the Cradle to Cradle products Innovation Institute.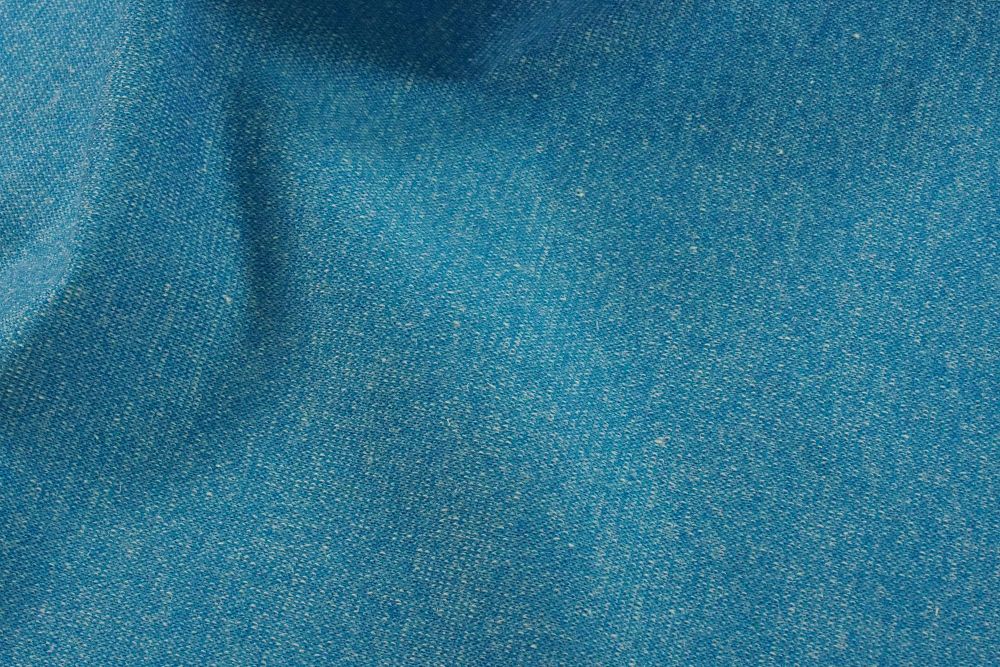 Biodegradability has also been explored to address synthetic fibre fragmentation and subsequent pollution of our oceans and rivers. Pontetorto Spa's Biopile collection is constructed to replace the inner, brushed side of the fabric, which appears to be more susceptible to fibre fragmentation and release, with biodegradable fibres. The latest version of Biopile is made with 100% polyester recycled from PET on the outside, while the inside is constructed with hemp, which is certified as biodegradable in seawater.
However, recent academic publications have brought to light existing research on the biodegradation of wool and cotton fibres in marine environments, which showed that cotton samples recovered from a deep-ocean shipwreck showed almost no sign of degradation after 133 years at the bottom of the ocean. Therefore, more research on the effects of colouration and other treatments, as well as fabric construction needs to be carried out to establish much-needed industry guidelines.
Functional fabrics innovation for a circular system
While reduced waste and closed-loop concepts provide a clear vision for a circular fabrics' future, the reality of being able to close both technical and biological loops requires increased collaborative work between fabric mills, brands and recycling and composting technology innovators.
As demonstrated during the panel discussion with Infinited Fiber Company, Renewcell, Spinnova and WornAgain, there are a growing number of recycling technologies and associated recycled and recyclable fibres in the pilot stage or about to be launched commercially. Most of the available technologies currently focus on specific popular fibre types, such as polyester, nylon, cotton/ other cellulose and poly/ cotton blends and therefore it would make sense to push innovation of functional fabrics that can be recycled in one of these systems.
Looking at the vast number of complex, multi-material fabrics showcased at Performance Days, the sports and outdoor industry can't continue to develop and promote these 'un-recyclable' fabrics, which utilise raw materials or blends that are not covered by any existing or emerging recycling technologies, or fabrics that are impossible to recycle or compost due to potentially hazardous colouration and finishing processes.
If the textile industry persists to push the development of hybrid fabrics, it must take responsibility and collaborate to develop suitable separation and recycling technologies or come up with solutions to substitute difficult elements. A great example of this approach is the replacement of elastane through fabric construction, as demonstrated by Cifra Spa's seamless RENCYCLE and Evertex Fabrinology Ltd.'s BulkyStretch.
In order to advance closed-loop functional fabric development and commercialisation, as designers and developers we have to play our part and urge and support textile mills to innovate by embedding actionable end-of-life solutions into our functional fabrics right from the start.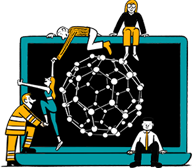 Business intelligence for the fibre, textiles and apparel industries: technologies, innovations, markets, investments, trade policy, sourcing, strategy...
Find out more