A leading materials science company PrimaLoft is launching its latest PrimaLoft Gold Insulation Active+ breathable insulation for AW18/19 season, which contains 55% post-consumer recycled material. According to the company, this latest innovation uses a special fibre structure, allowing clothing designers to use highly breathable linings and outer fabrics for better moisture management and comfort, without compromising on thermal performance.
"An insulation can only develop its optimal effect if the entire clothing system works and this is especially true for outer layers. Up to now, densely woven outer material for jackets or pants has reliably protected the insulation but has also limited its breathability and moisture management," the company explained.
"In contrast, the special fibre structure of PrimaLoft Gold Insulation Active+ prevents microfibres from migrating and hindering breathability. Excess moisture can now escape through the inner and outer fabrics, which leads to improved heat regulation and overall comfort for the athlete. Thanks to a four-way stretch, the material ensures optimal freedom of movement during any high aerobic activity."
Sustainability credentials
In addition, the new insulation strengthens PrimaLoft's environmental and sustainability credentials as PrimaLoft Gold Insulation Active+ contains 55% post-consumer recycled content. It is based on the brand's proven fabric technology: millions of air chambers in the microfibre trap body heat to provide superior warmth in cold weather conditions. The permanently water-repellent finish is designed to ensure perfect warmth even when wet, and the extremely soft and lightweight insulation is highly compressible, fitting neatly into backpacks, ready for any activity.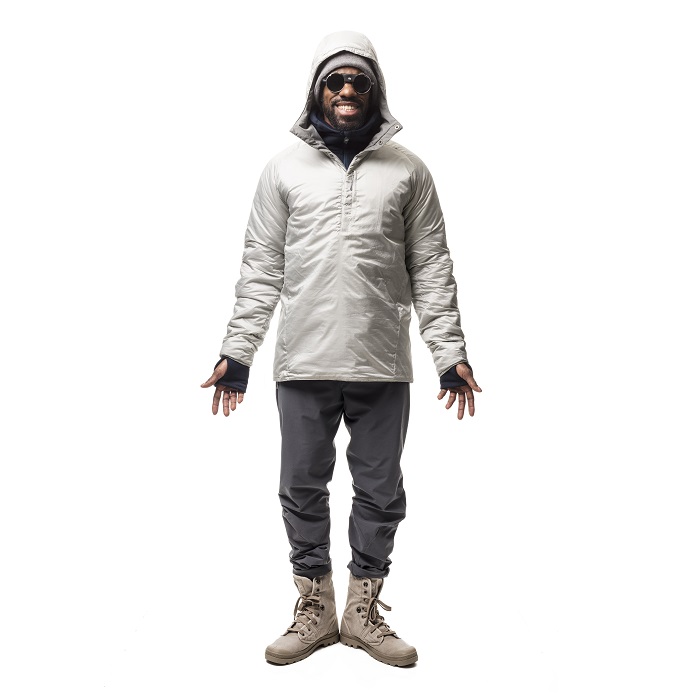 "PrimaLoft Gold Insulation Active+ has been designed to regulate climate comfort, especially during intense sporting activities, and provides unmatched thermal yet breathable performance. What's more, designers can now combine our insulation with even more breathable upper and stretch fabrics to ultimately gain significant comfort and performance for its active consumers," commented Jochen Lagemann, Managing Director of PrimaLoft Europe & Asia.
Collections
With its optimal thermal efficiency, PrimaLoft Gold Insulation Active+ can be worn all year long, eliminating the need for repeatedly putting on or taking off layers during outdoor activities, allowing consumers to remain completely focused on their experience.
For the winter season 2018/19, brands such as Bergans of Norway, Houdini, Montane, Stellar Equipment, Ternua and Traper have already included this high-performance insulation in their collections.
For the Swedish outdoor brand Houdini, the new innovation brings a decisive advantage. Katarina Grönhaug, Head of Production at Houdini, commented: "We use PrimaLoft Gold Insulation Active+ in garments with large open cells of insulation. The fact that it is migration resistant while also offering an excellent warmth to weight ratio makes it one of my favorite insulations to work with."
This article is also appears in...