A manufacturer in Gloucestershire is celebrating 100 years of bringing biscuits to the world via a highly-specialist production line belt. P&S Textiles in Cam, Dursley has been weaving specialist high-grade fabric conveyor belts since 1917 and has supplied them to more than 50 countries.
"Employing a dozen people, it is one of six weaving companies worldwide who together keep the entire global biscuit industry working – and business is booming," the company explains.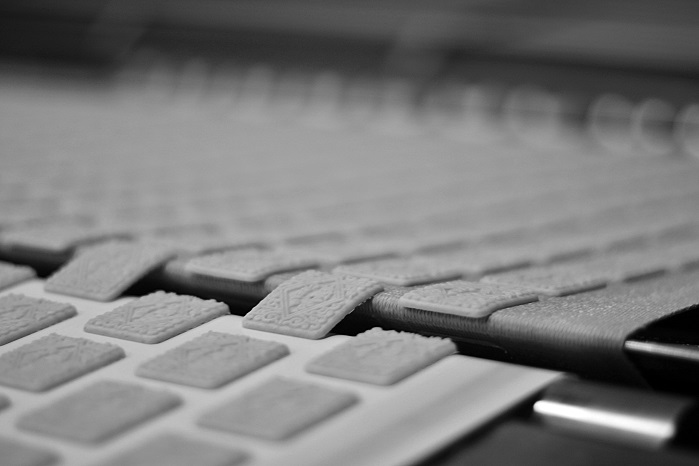 P&S experienced a 30% sales turnover last year and – contrary to pre-Brexit warnings for exporters – the company's centenary year's sales growth is currently tracked at 20%.
Brayband
The woven belt, known in the industry as a brayband, provides the surface on which biscuits travel through production facilities. It is an indispensable process aid for modern plant bakeries – a process that has remained more or less unchanged for many decades.
The belts, supplied to big-name manufacturers including United Biscuits, Fox's, Nestle and Walker's, are made from a fine food-grade blend of high-quality cotton and durable, man-made fibres.
They extract dough shapes from rotary moulding drums – the standard technique since the mass-production of biscuits began – and enable factories to make high volumes of product quickly and at relatively low-cost.
Weaving belts
P&S, which employs 12 people, was acquired in 2000 by UK textiles group Arville, which invested in and updated the business, ensuring that it operates according to the latest ISO 9001 manufacturing standards.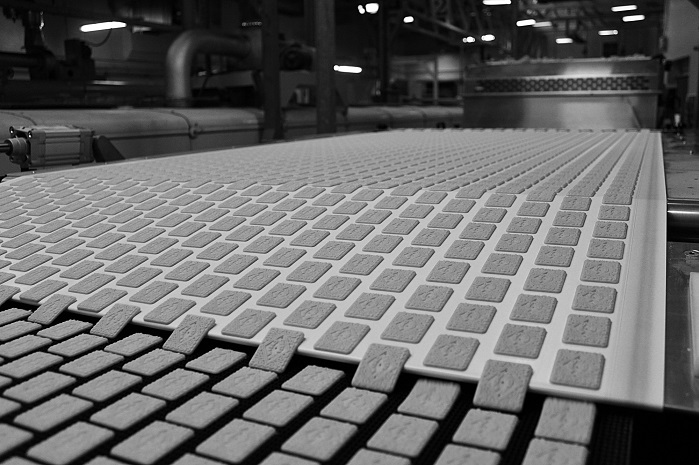 The company's knowledge of how to weave belts in an endless loop was developed in 1917 when it began to supply manufacturers including Jacob's Biscuits. "As the world's population increases and global food industry expands, P&S is busier than ever. Demand is at an all-time high," commented Andy Smith, Group Head of Marketing at Arville.
"P&S is a great example of a small to medium enterprise with a long history continuing to go from strength to strength globally. The team's success is down to the quality of the product and also the speedy and efficient service we provide when our customers need us."
This article is also appears in...