Interview
Very exclusively Ventile...
Daniel Odermatt brand director for Swiss company Ventille explains the exclusive and historic selection process and manufacturing methods behind the best-selling fabric.


Warning: DOMDocument::loadHTML(): Input is not proper UTF-8, indicate encoding ! in Entity, line: 1 in /var/www/vhosts/innovationintextiles.com/httpdocs/lib/class/article_image_refactorer.php on line 34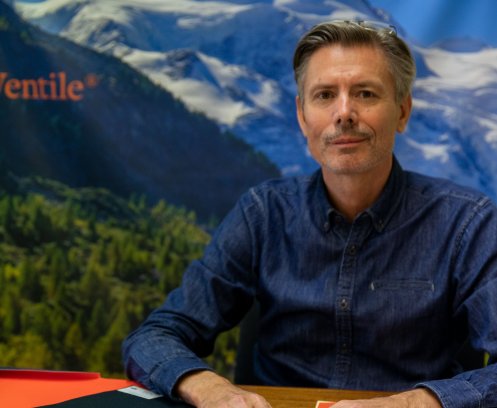 11th July 2022
Innovation in Textiles
| Zürich, Switzerland
Only 2% of all cotton grown is extra long staple – with a staple length of 35mm. On top of that only 2% of extra long staple cotton is organic. As a consequence, only approximately 0.04% of the world's cotton crop is suitable for Ventile Organic fabrics.
This is not, however, the only thing that makes Ventile unique – it is also the densest woven cotton fabric on the market with a hydrostatic head that can't be matched – while retaining its breathability it is completely impenetrable to water molecules up to a water column of 600mm. It is also treated with a PFC-free DWR (durable water repellant).
As a result, Ventile fabrics are extensively used in both the fashion and outdoor industries, in coats, jackets, shirts, hats, trousers and bags, as well as in tents and umbrellas.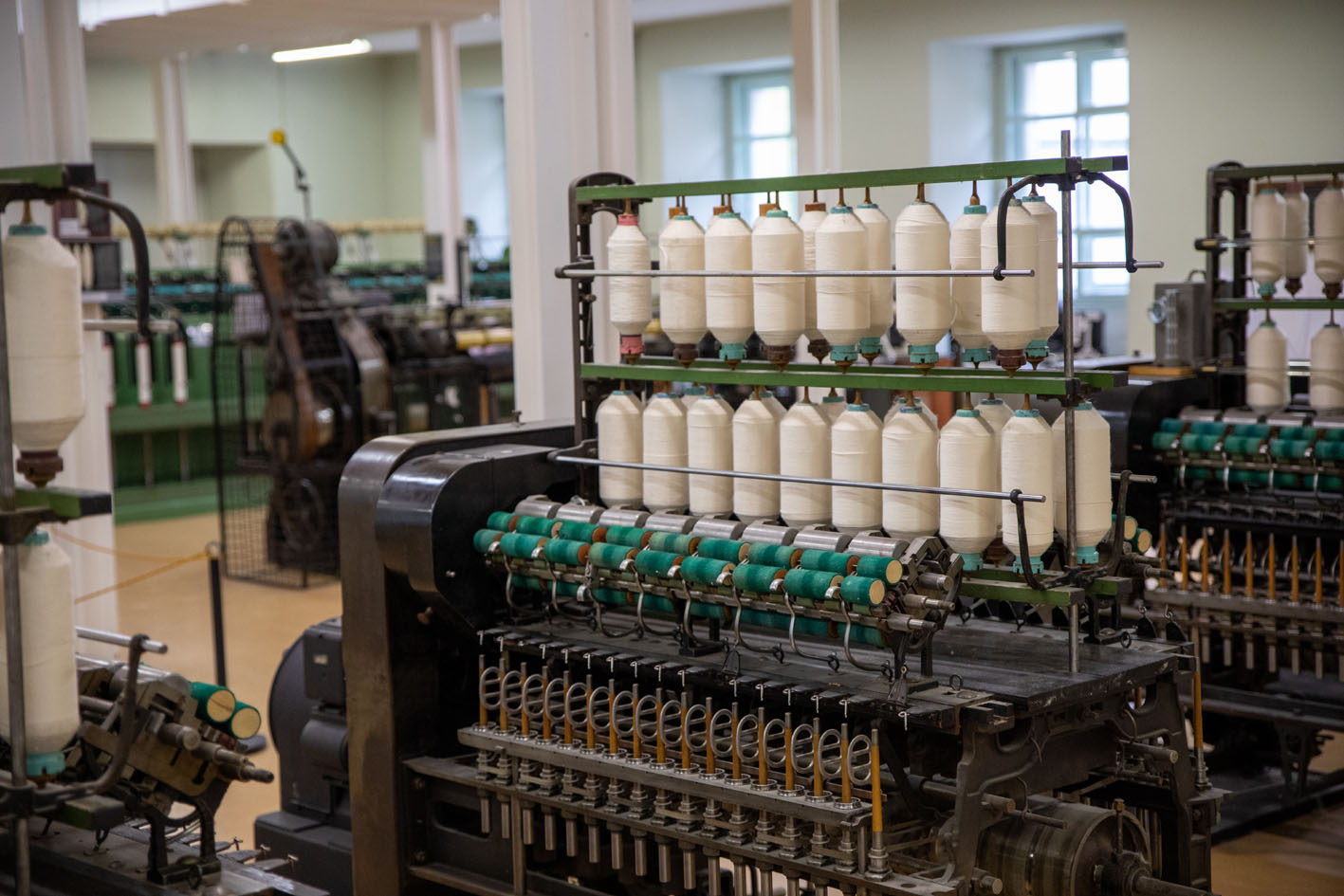 History
Ventile also has a very intriguing history.
"Our fabric has its origins in World War 2 in the UK, when Churchill tasked the Shirley Institute with developing a dense coverall to protect pilots," explains brand director Daniel Odermatt. "During that war, pilots were often forced to make emergency landings in the sea and as a result many died from exposure in icy waters. Ventile fabric proved successful at preventing this and saved a lot of lives.
"It was still manufactured in large quantities in the UK up until de-industrialisation and its finishing first moved to Switzerland and then Stotz took over the weaving. We acquired the brand five years ago and still sell the fabric to the British and Swedish armies."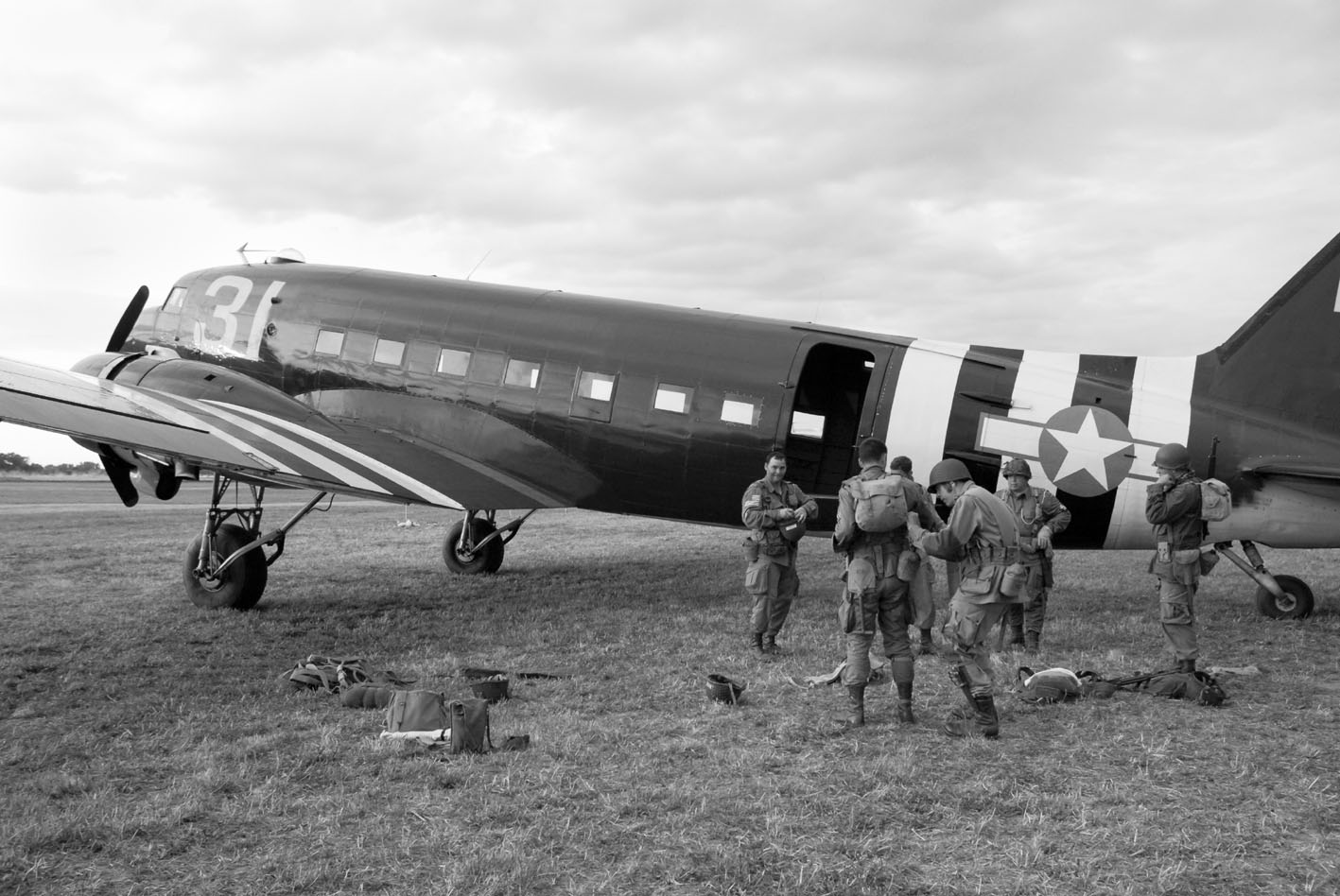 Founded in 1939, as a Swiss company Ventile has significantly transformed its own business model over the years, beginning as a manufacturer of interlinings before evolving into a major player in the shirtings business. Today, it acts as a typical converter, overseeing all of the separate operations that go into the finished product – fibre sourcing, weaving at select mills in Austria, Egypt and Turkey and finishing in Switzerland.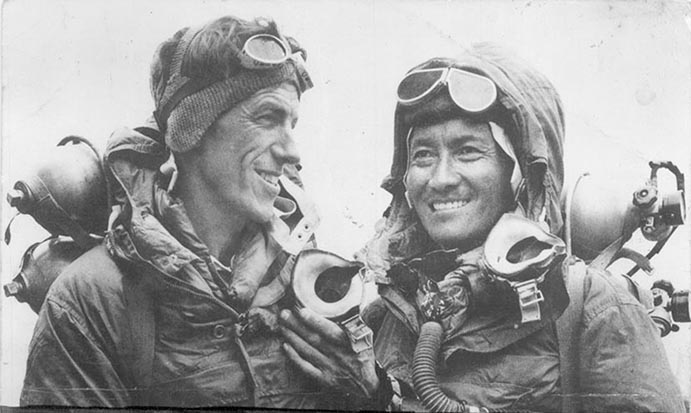 Uniformity
The cotton fibres are picked, sorted and carefully spun into an even, uniform yarn and high precision spinning results in a streamlined yarn which is essential for giving Ventile its unique waterproof characteristics. After spinning, the yarn is then doubled in order to increase its durability and abrasion resistance. This tough yarn is then wound onto cones for ease of handling. The strands from over 700 cones are then looped onto back beams for sizing – a natural treatment process which prepares the threads for compressive weaving. Over 15,000 individual strands of yarn are then threaded onto the loom and woven into a fabric – a process which takes many hours to complete.
The resulting Ventile fabric is then carefully inspected by a team of textile experts who run several tests to expose potential faults. Following this inspection, which is always done by hand, only 'Grade A' fabrics are sent off for dyeing and finishing.
Challenge
Due to the incredibly dense structure of the fabric, Ventile is pre-treated and dyed using a specifically developed process to ensure the best possible dye penetration, while avoiding creases, stains, stripes and shading which would affect the end product.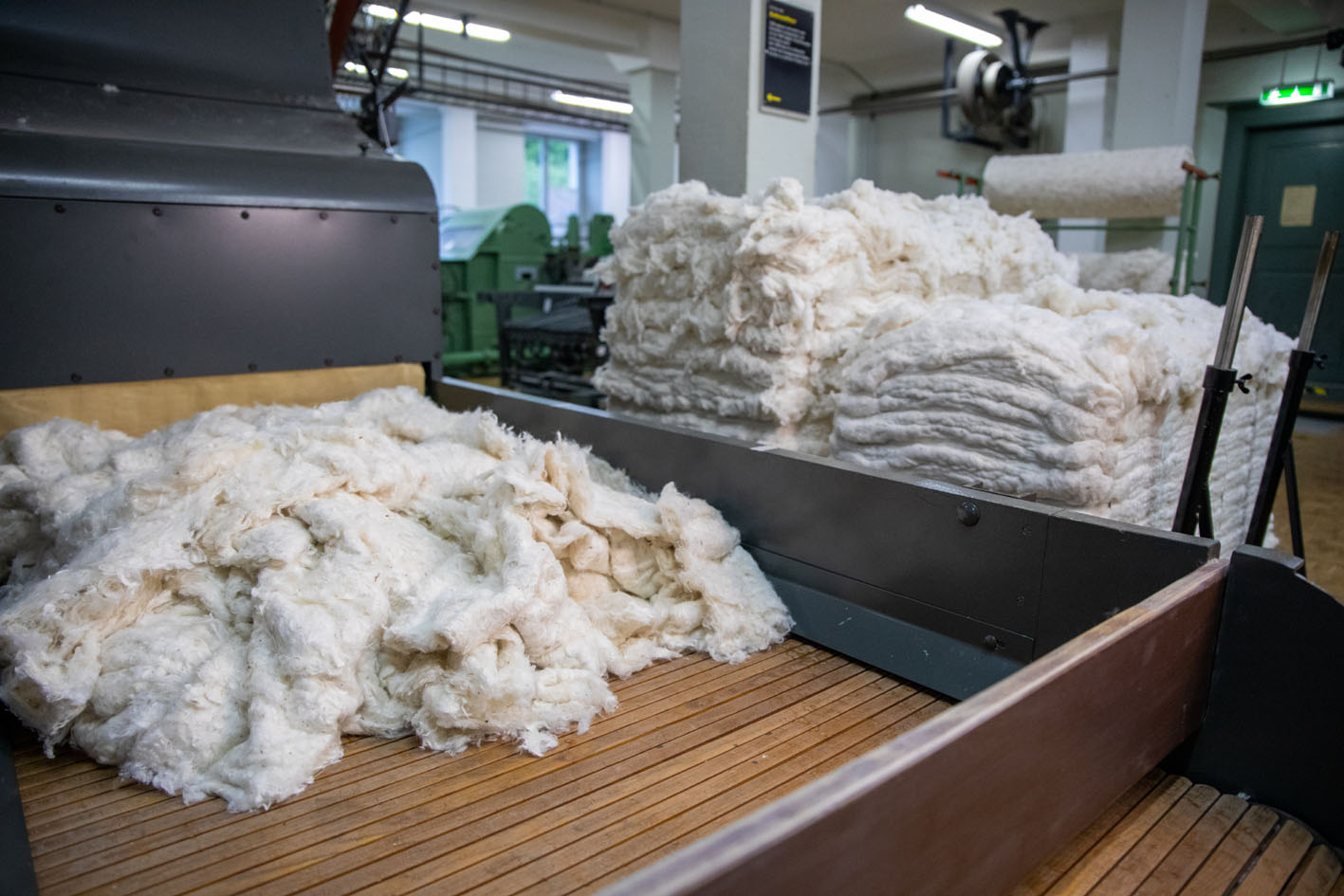 "Even on modern dyeing machines, the Ventile dyeing process is a challenge to be mastered," says Odermatt. "By the first quarter this year, our forward orders were at the highest level recorded in our company's history," Odermatt reports. "Forward orders for February 2022 were up 68% on the same month in 2021 and orders for our Eco range, only introduced early in 2021, surpassed those placed for our previously best-selling Ventile Original fabric."
If the raw materials for Ventile Original are exclusive, then those for the Ventile Eco range are even more so.
Ventile Eco Organic is made from sustainably grown organic certified cottons which have not been subjected to any pesticides or chemical fertilisers while Ventile Eco Recycled is made entirely from recycled pre-consumer offcuts. Further products in the Eco range expertly combine organic cotton with hemp and with lyocell.
"Ventile is dedicated to developing premium textiles that support sustainable developments in the industry," Odermatt concludes. "We continue to push forward our range of fabrics and launch incremental additions in line with customer trends."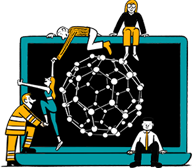 Business intelligence for the fibre, textiles and apparel industries: technologies, innovations, markets, investments, trade policy, sourcing, strategy...
Find out more