Interview
Wood fibres – an alternative to uncertainty
Jayaraman Sethuraman, Lenzing's senior commercial director for AMEA amd NEA, outlines the advantages of the company's Ecovero fibre.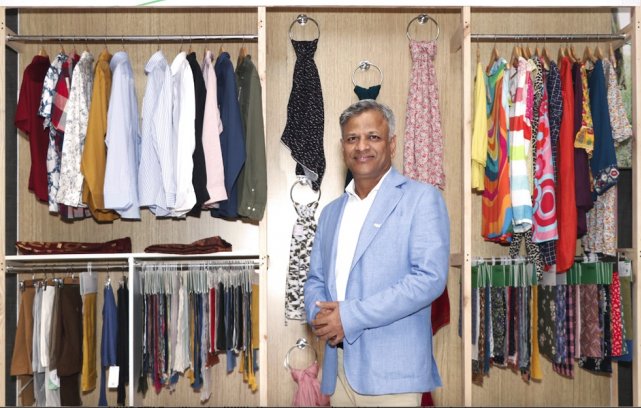 9th September 2022
Innovation in Textiles
| Lenzing, Austria
Innovation in Textiles (IiT): How do cellulosic fibres currently compare to cotton and synthetic fibres in terms of global production volumes and what is their current market share?
Jayaraman Sethuraman (JS): The cellulose fibre market is expected to reach US$5,772.7 million by 2032. Europe is predicted to be one of the fastest growing markets and is expected to account for 20% of the global market share in 2022 The anticipated growth rate for viscose fibres is 3-5%, which is attributed to the fibres' versatile properties, increased sustainability and greater supply security. At Lenzing, the share of speciality fibres in our fibre revenue is set to exceed the 75% target by a significant margin as early as 2023.
IiT: You mention supply security, what are the factors responsible for the price fluctuations in cotton?
JS: The price of cotton has been fluctuating in recent times due to a shortage in supply and increased production costs caused by a rise in energy prices and overall logistics. Consumer inflation in major economies is also at multi-year highs, causing market uncertainty and impacting consumer buying behaviour.
IiT: What will drive the growth of cellulosic fibres over the next ten years and how much growth is possible?
JS: There is rising demand for cellulose fibres due to the growing preference for comfort and sustainability in textile products, especially clothing. This is also coupled with the shortcomings of cotton, where supplies are harder to maintain due to various factors, including lack of acreage, yield, climate change, low opening stock and logistical issues due to the pandemic.
With these factors and taking price into consideration, the implications for the wood-based cellulosic fibre sector are strong.
IiT: Why does viscose have a negative reputation in the industry?
JS: Viscose has historically been perceived to have a negative impact on the environment due to the methods adopted by many manufacturers, where toxic chemicals and non-renewable energy sources are often used to process the fibres.
Out of the 7% wood-based cellulosic fibres consumed globally, 76% are viscose, but while there are questionable practices around viscose production, not all viscose should be tarred with the same brush. Viscose fibres produced under the Lenzing Ecovero brand have up to 50% lower CO2 emissions and water impact than generic viscose, as confirmed by the Higg Material Sustainability Index, leaving air and water cleaner.
IiT: What are the key benefits of Lenzing Ecovero and what are its limitations?
JS: The main benefit and point of pride for manufacturers using Lenzing Ecovero fibres is that the fibres have been certified with the EU Ecolabel for textile products – a label of environmental excellence which is awarded to products and services meeting high environmental standards throughout their life-cycle, from raw material extraction through to production, distribution and disposal.
Furthermore, a special manufacturing system enables Ecovero fibres to be identified in the final product, even after long textile processing and conversion steps through the value chain. Thus, retailers and brands are assured that the materials used to produce their textile products are authentic Ecovero fibres, enhancing overall supply chain transparency.
Lenzing also offers an extensive marketing service package for Ecovero. Fabrics can be certified at Lenzing's in-house certification centres in Europe and Asia. Supply chain partners and brands which incorporate Ecovero fibres in their products will also be able to enjoy the convenience of Lenzing's digitalized E-Branding service platform for value chain management. Users will enjoy one-stop access to services ranging from fibre verification to product licensing and free marketing materials.
IIT: Where is Ecovero currently produced and in what volumes?
JS: Ecovero fibres are currently produced in Lenzing's production sites in Austria and China. We will also be starting production in Indonesia, where we will transition to using electricity generated solely from renewable sources, which will reduce the site's specific carbon emissions by 75,000 tons annually. All-natural wood and pulp used in the production process of Ecovero fibres comes from certified and controlled sources derived from sustainably managed forests. The non-profit environmental protection organisation Canopy has consistently ranked Lenzing among the top viscose producers worldwide for our sustainable wood and pulp sourcing practices. Water used in the production process is also cleaned up before discharged.
IiT: Can you tell us about a few brand partners?
JS: We have collaborated with various fashion brands from across the world. For example, in 2020, we launched a highly successful collaboration with Myntra, a major e-commerce platform for fashion in India. Myntra has several in-house brands, such as Roadster, Mast & Harbour, Dressberry, Anouk, Ether, Sztori and House of Pataudi, which incorporate Ecovero fibres in their products, and market those products as a core element of their sustainability story.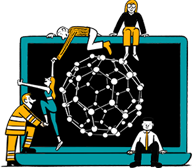 Business intelligence for the fibre, textiles and apparel industries: technologies, innovations, markets, investments, trade policy, sourcing, strategy...
Find out more