Opinion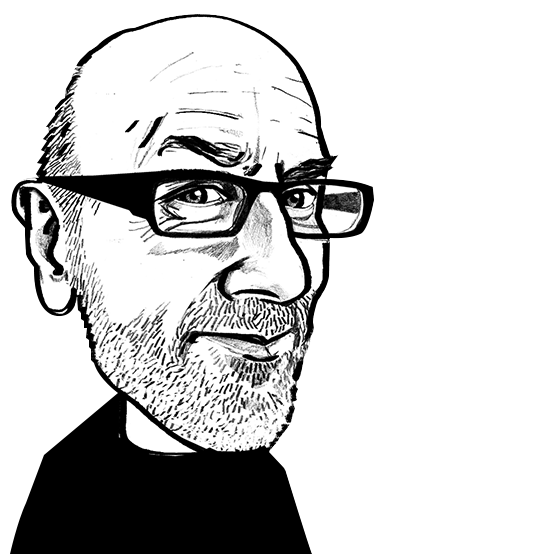 Flexibility is the future for Swissmem
Adrian Wilson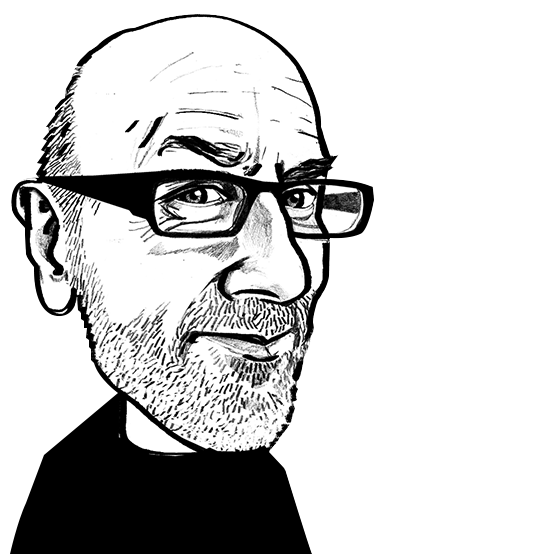 Switzerland arguably possesses one of the world's most fertile innovation ecosystems, combining a very conducive policy environment and infrastructure.
5th October 2017
Adrian Wilson
| UK
Switzerland topped the Global Competitive Index (GCI) compiled by the World Economic Forum (WEF) for the eighth consecutive year in 2016. With a population of just 8.3 million people, the country features in the top ten of eleven GCI measurement categories and tops four of them – for labour market efficiency, business sophistication, innovation, and, for the first time in 2016, technological readiness.
Ecosystems
"Switzerland arguably possesses one of the world's most fertile innovation ecosystems, combining a very conducive policy environment and infrastructure, academic excellence and an unmatched capacity to attract the best talent, with large multinationals that are often leaders in their sector, as well as a dense network of small-and medium-sized enterprises with a reputation for quality and innovation," says Professor Klaus Schwab, editor of the 2016 WEF report. "Furthermore, intense collaboration between the academic and business worlds yields innovative products with commercial applications."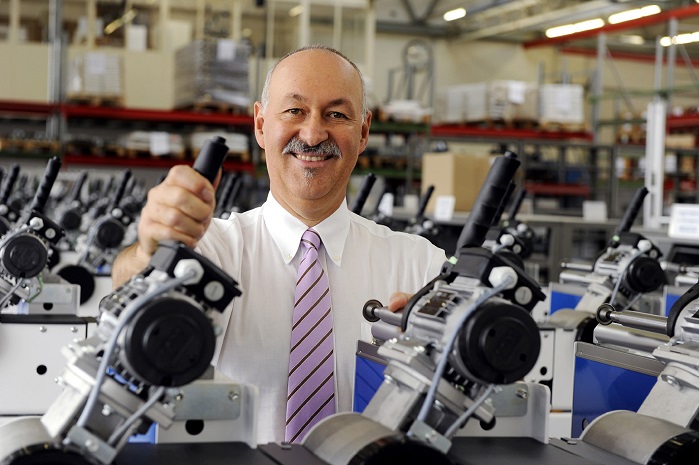 All of this applies to the textile machinery manufacturers belonging to Swissmem, who include industry sector leaders such as Saurer and Rieter, in spinning systems and Uster for process control technology, along with a host of specialised small-and medium-sized enterprises.
At present, they are enjoying a highly successful 2017 while planning the next wave of technological developments to be introduced at ITMA 2019 in Barcelona.
"The year 2017 has been very good for textile machinery manufacturers so far and most of our associates are in good shape," says Swissmem president Ernesto Maurer. "If we can finish the year the same way we started it, it will have been very good indeed."
China, however, as for many years the largest market for textile machinery, remains understandably slow, having over the past decade installed more spindles than previously existed worldwide. All of this capacity will take some time to be absorbed before the market for new machinery is expected to pick up again. At present this is being compensated for by a surge in new orders from countries such as Bangladesh and Vietnam, as well as a recovering market in Turkey.
Currency disruptions
One key to continued success for Swissmem companies on the international markets has been in learning how to deal with currency disruptions.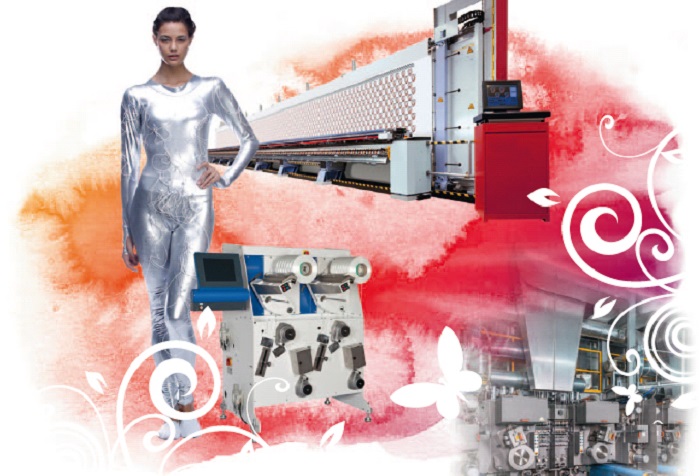 "We had a big blow at the start of 2015, when the Swiss franc soared against the Euro after the central bank abandoned the cap on its value," Mr Maurer says. "Trade threatened to become chaotic, but our companies reacted immediately with combative strategies. Over the past decade, Swiss textile machinery builders have learned to become extremely flexible in their approach and this has been a key strength – look at 2009, when 60% of our business suddenly disappeared as a result of the global recession – not one of our companies went under as a consequence of this dramatic fall in immediate business."
Export finance
This flexibility also applies to being alert to new market opportunities, as illustrated by Swissmem's recent highly successful two-day symposium held in Cairo.
"As the first of the European textile machinery-producing countries to plan an event of this type there, we recognised the enormous potential for renewal of Egypt's textile sector," Mr Maurer says. "Textile production is a vital contributor to Egypt's economy, but the sector is being held back by financial constraints, rooted in the serious economic downturn following political instability since the revolution of 2011.
"Difficulties in accessing foreign exchange funds and the high costs associated with this have been a major obstacle to Egyptian companies seeking to renew their equipment and take up new technology. Funds need to be created prior to new investments, which we can help with – making full use of the export finance facilities available from Switzerland. The event really was excellent, better than we anticipated, and attracted around 400 industrialists."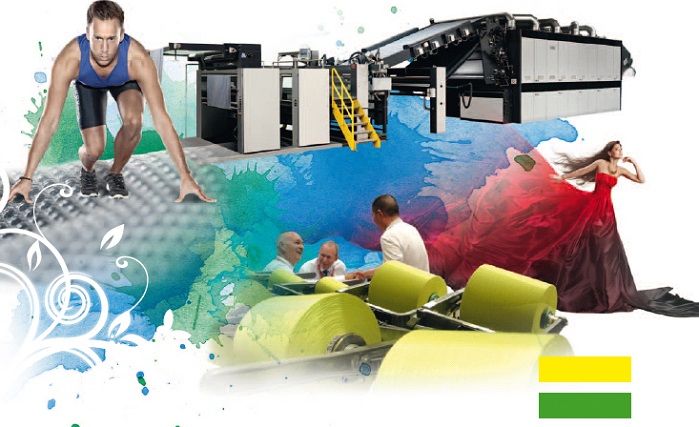 In a similar initiative, Swissmem is currently organising a Swiss Village featuring 12 companies at the forthcoming Irantex in Tehran in September, following a symposium there in 2016, and also plans a symposium in Uzbekistan in 2018.
Industry 4.0
As far ITMA 2019 is concerned, Swissmem has also organised a special programme to encourage its members to become more actively involved in exploiting the potential of new Industry 4.0 technologies.
"I'm sure we will see many such developments in Barcelona, but I think the textile machinery manufacturers may be lagging behind a bit here, perhaps due to the conservative approach of our customers," Mr Maurer says. "Many developments, however, arise in direct response to market needs, as has been evidenced over the past decade. There are no longer cycles in the fashion markets, where in Autumn you would start considering next year's Winter Collection and have months to source and shop around and long periods of both product development and production. Now, the market needs things immediately and whereas before you would be looking at producing tons of a specific fabric, now you're looking at 200 kilogram runs. It's meant that machines have had to become much more flexible. There will still be a need for large mass production factories going forward, but now the advantage is with more flexible lines for just-in-time response. These can, of course, be much closer to markets such as Europe."
The Swiss Textile Federation (Textileverband Schweiz) meanwhile continues to be highly active, especially in the growing technical textiles field which accounted for some 89,600 tons of exported products in 2016, with a value of 546 million Swiss francs.
Switzerland's research landscape too, is first class, with institutes such as Empa (the Swiss Frederal Laboratories for Materials Science and Tecnology), the University of Lucerne Scool of Art and Design, the Swiss Textile College (STF) and Zurich's University of Applied Science all involved in driving forward new innovations in both textiles and technology.
"Networking with the research institutes and Swiss textile manufacturers – in addition to the big international brands – is very important to Swissmem members, but of course we don't want to say too much here, as we don't want everybody else doing the same as we are," Mr Maurer concludes. "ITMA 2019 will be the next platform for the innovations we have been working on and will next bring to market."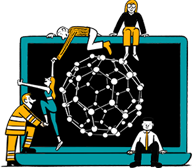 Business intelligence for the fibre, textiles and apparel industries: technologies, innovations, markets, investments, trade policy, sourcing, strategy...
Find out more