Smart Textiles
Footfalls & Heartbeats launches crowd-funding campaign to produce smart knitted fabrics
The company is seeking resources and partners in its application areas, including health, sports, rehabilitation, aged care, aerospace and automobile industries.
20th August 2015
Innovation in Textiles
| Auckland
Footfalls & Heartbeats, a New Zealand-based company founded by award winning chemist Simon McMaster, has developed a proprietary process for manufacturing smart knitted fabric, which uses nano-scale interactions within the textile to make the fabric itself the sensor, avoiding the need for wires or miniature electronics.
The company is now actively seeking resources and commercial partners in its market application areas, including health, sports, rehabilitation, aged care, aerospace and automobile industries.
Last week it set up a crowd-funding campaign using My Angel Investment platform that will be active until 7 September, aiming to raise money that will be used to recruit staff, buy materials, and meet potential licensees, among other things.
Multiple applications
The company's technology can be exclusively customised to meet the exact needs of its commercial partners in multiple healthcare areas and athletic and performance disciplines, according to the manufacturer.
This includes advanced wound care, compression garment systems, infant monitoring, athlete monitoring and remote monitoring of health and physiological symptoms for those in high risk environments, such as first responders and defence personnel.
According to the company , the sensor technology can be knitted using the full range of traditional flatbed and circular machines through to the seamless technologies of Shima Seiki and Stoll, leading flat knitting machinery manufacturers. In the video below, Footfalls is using a Shima Seiki SIG123 SV Widegauge flat knitting machine to develop products in its laboratory.
Future potential
According to the company, its technology also has the potential to measure mechanical stress in composite structures to allow real time structural composite monitoring for satellites, aircraft wings, wind turbine blades, yacht hulls and foils and high performance car chassis.
The technology currently measures tensile and compressive forces. Additional functionality being explored is the ability to track movement, bio-electrical outputs, such as heart rate, active and passive skeletal muscle signals, as well as blood oxygen saturation, all of which will enable new applications, the company reports.
Seeking support
The company announced in March it had signed an exclusive licensing deal with the world's second-largest medical compression therapy company, Germany-based Medi. Medi subsidiary CircAid intends to use Footfalls' patented technology in its compression bandaging products, used to help treat venous ulcers, with a product expected to launch early next year.
The company is also seeking other licensees apart from Medi to commercialise the same pressure-sensing textile technology in other applications, including monitoring patient pressure distribution on wheelchairs and gait analysis for running socks. Footfalls has also filed two patent applications that are yet to be granted.
According to the company, its technology can create durable, safe, knitted and washable fabrics that are comfortable and natural to wear, as well as ideal for applications requiring a direct contact with the body, as the textile itself is a sensor. The developed textiles are also said to be inexpensive to manufacture, as they can be made on current knitting machinery using standard fibres.
Smart fabrics market
The global market for smart fabrics and intelligent textiles and their applications is rapidly growing and is expected to reach around US$ 2 billion by 2018, according to Statista, a leading online statistics portal. The so-called Quantified Self market with its associated products is estimated to be worth up to US$ 5 billion by 2016, according to a report by Gartner. Major brands such as Apple and Samsung are looking to enter this market.
The growth drivers for this market are an ageing population with increased rates of obesity, diabetes, Chronic Obstructive Pulmonary Disease (COPD) meaning lung diseases that prevent proper breathing, and cardiovascular diseases (CVD). Footfalls plans to pursue these growth market opportunities, specifically using compression bandage and reduction of pressure injuries technology applications.
"The twin trends of the internet of things and the quantified self, where people and health practitioners will increasingly use connected devices to measure and manage vital signs, are only just beginning," commented Daniela McKenzie, the company's Chief Executive.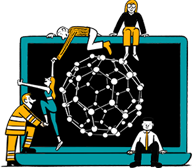 Business intelligence for the fibre, textiles and apparel industries: technologies, innovations, markets, investments, trade policy, sourcing, strategy...
Find out more