27th October 2016, Amsterdam
Garmon Chemicals introduces Nimbus range of chemical auxiliaries
Textile chemical supplier Garmon Chemicals is introducing Nimbus, its new range of chemical auxiliaries and dyes specifically selected to be nebulized in closed systems, at the Kingpins show taking place in Amsterdam this week.
The company was also one of the speakers at the Kingpins Transformers roundtable series, dedicated to the topic Toxic future: is the scary part of the hazardous chemicals on the way? Garmon Chemicals presented alongside representatives from G Star, Clean Production Action, Dystar, Archroma and Bluesign.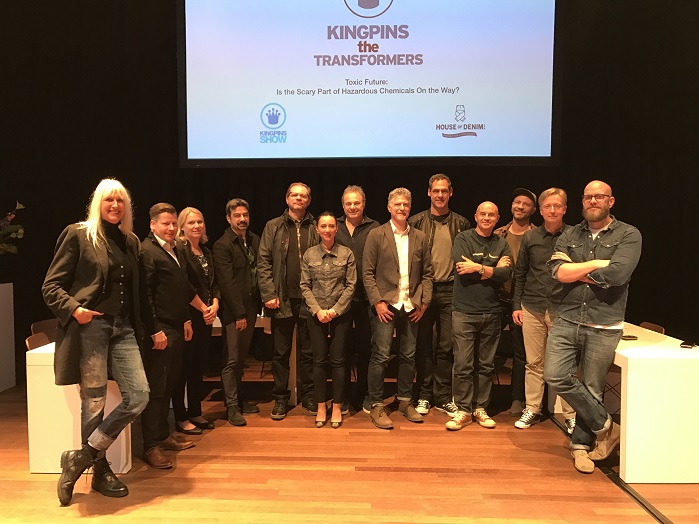 Alberto De Conti, Marketing, Garmon Chemicals, discussed the status of the industry and the opportunities for improvement, including ways the key players can produce consciously and constructively. "Many apparel brands and retailers are launching individual initiatives to manage chemical risks and this is causing an outrageous proliferation of different methods. This is the big challenge that is shaking the industry today and that cannot be ignored anymore," the company explains.
Nimbus chemicals range
The company launched its new range of chemical auxiliaries and dyes after a long period of research and according to the company, the new range can deliver a set of unique benefits such as:
Fluid dynamics and rheology conceived for nebulization;
More efficient contact and reaction between active principles and substrates;
A variety of innovative effects on denim and beyond;
Tremendous water savings (up to 80%)
Significant energy savings (variable according to process)
Within the Nimbus platform there is Nimbus-z, safe processes for the nebulization of enzymes in closed systems. Nimbus-z aims to alter the traditional idea of stone washing. "This is a crucial step forward in terms of innovation for the industry, which now can consider embracing a safer and more conscious way of working," the company reports.
New era
"Denim treatments have historically gone through two main evolutions: the Solid age – the pioneering pumice stone era that rocked the fashion world from the end of the 60's – and the Liquid age of the 90's that took place when enzymes began to integrate the previous processes," the company explains. "With the step-changing innovation Nimbus-z the industry enters the Nebulization age, safe enzymatic treatments through self-contained, nebulizing systems."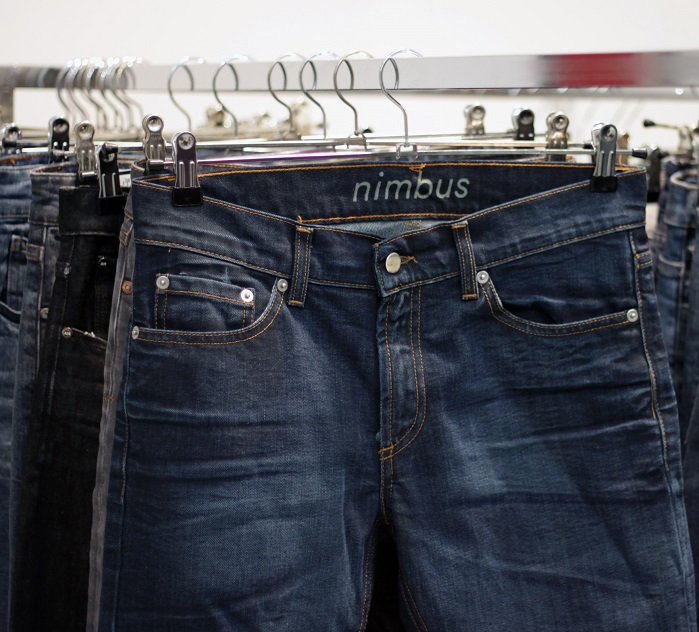 Garmon Chemicals and Tonello Garment finishing Technologies, in close collaboration with R&D powerhouse and a leading enzyme producer Novozymes, successfully measured the levels of airborne enzyme protein in filters from air samplings. Only a small amount of airborne enzyme was measured during a specific procedure performed by spraying Garmon ATB 710 in a Tonello CORE washing machine.
"Technical progress opened new windows on the world of eco-conscious technology. At Garmon we felt the urge to look through those windows and we saw the unexpected," explained Alberto De Conti, echoed by Alice Tonello, R&D manager of Tonello. "The path towards real sustainable solutions is long. As time is a scarce resource, Tonello takes a leadership position to speed things up and Core is an excellent example."
This article is also appears in...