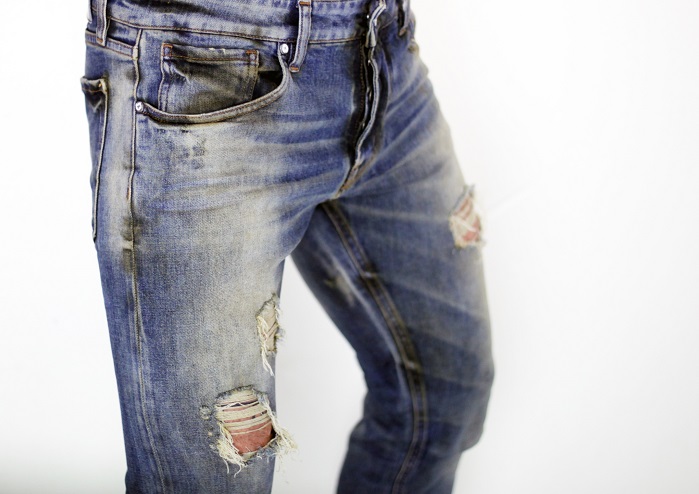 Garmon Chemicals, an advanced chemical supplier for the apparel world, has launched its latest innovation in denim finishings at the Kingpins Amsterdam show that took place in April. Geopower NPS is a new compound that aims to help eliminate pumice stones from denim washing. "The product is a result of 12 months of extensive research and tests carried out in industrial environments around the world," the company reports.
Geopower NPS is said to allow the achievement of heritage-rich looks on denim without the intervention of pumice stones and create a range of very quintessential stone-washes characterised by excellent panel and seam abrasion, high colour loss, as well as remarkable contrast, according to the manufacturer.
"Working on topics the like Geopower NPS is the greatest source of intellectual interest, the greatest source of visual beauty, the greatest source of excitement, the greatest source of so much in our business that makes us all very proud," commented Alberto De Conti, Garmon Chemicals' Chief Marketing Officer. According to the manufacturer, Geopower NPS zeroes pumice sludge and radically cuts environmental impact and costs, propelling industrial practices to the next level in terms of process advantages, cost savings, and water savings.
Geopower NPS has already been adopted by the renowned brand ONLY Blue Denim. At Kingpins, together with Garmon, the company showcased a few garments treated with Geopower NPS. "Garmon Chemicals has always been driven by innovation, and by integrating Geopower NPS into ONLY's R&D programme we're showing that the responsible denim of the future is available today. We're very excited about the potential of this R&D collaboration and to have ONLY as our partner," explained De Conti.
"The work that we are doing with Garmon is a meaningful example of the sustainable approach of ONLY," said Kenneth Bennetzen, Product and Production Manager at ONLY Blue Denim. "We have decided to show the status of this joined experimentation at Kingpins Amsterdam as a case study of a close partnership on a very significant topic."
Besides the capsule collection conceived with ONLY Blue Denim, the Kingpins' guests also had the opportunity to experience the stylish creations of The Italian Job, sister company of Garmon Chemicals, whose main mission is applying responsible chemistry to fashion. This season, The Italian Job has created a collection entirely based on the effects achieved with Geopower NPS.
This article is also appears in...