12th April 2018, Manchester
Gearing up for ITM 2018
Turkey and the surrounding area represents one of the most strategically important regions in the world for a lot of textile machinery producers. This month, textile technology leaders from Turkey and around the world will gather in Istanbul for the 34th ITM 2018 International Textile Machinery Exhibition, which will open its doors from 14-17 April.
Last month, the Turkish Ministry of Economy has announced the list of the procurement committee support for the year of 2018, which included the ITM 2018 trade fair. In this context, ITM is preparing to host procurement committees from many countries, especially from Iran, Uzbekistan, India, Pakistan, Bangladesh, Russia, Egypt, Turkmenistan, Morocco, Algeria, Indonesia, Tunisia, Vietnam, Ethiopia, and Kenya.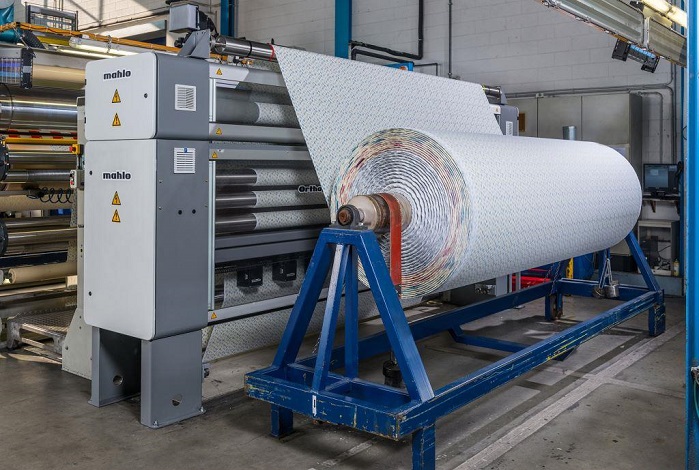 The new technologies presented to the market at ITM are expected to boost investments by the Turkish textiles producers, who are planning to increase capacity and renew existing technology following the anticipated showcase.
A number of latest technological developments will be on display at the Tuyap Exhibition and Convention Center. Family-owned German company Mahlo, an inventor of automatic straightening, will be focusing on its straightening and process control technologies for the blooming Turkish textiles market. The weft straightener Orthopac RVMC-15 will be on display. The machine offers the latest technology for correcting distortions and optimising the processes all around the stenter. Read more here – Mahlo displays straightening innovations for Turkish market.
Santex Rimar Group and Has Group will be exhibiting CSM6, the new generation vertical brushing machine with new technologies applied, including moving parts and free action. Also presented will be Decofast 3.5. Another product to be exhibited at the fair is Electrostatic Filter and Heat Recovery System. Find out more here – Santex Rimar shares finishing expertise at ITM 2018.
On the occasion of ITM 2018, SMIT will also present its brand-new model of the GS900 series released after the company's entrance in Santex Rimar Group – SMIT GS980, a free flight rapier machine. This year represents a significant milestone for SMIT, which celebrates 80 years since being founded in 1938 in Italy. The machine's name has been chosen to commemorate the 80th anniversary. See more here – SMIT introduces new rapier machine at ITM.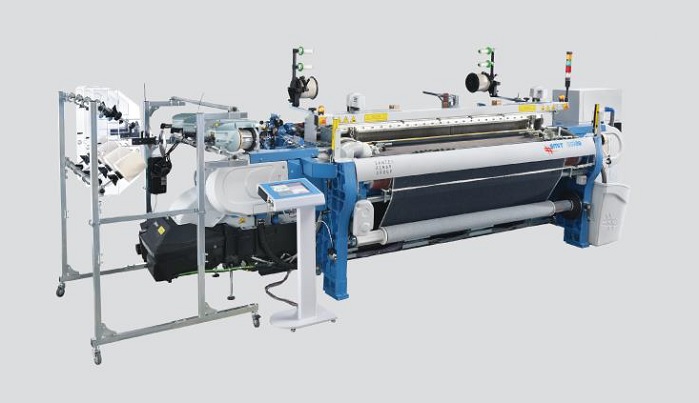 Autefa Solutions will discuss the economic and technical advantages of its technological solutions at the upcoming show. The company sees an increasing demand in reliable and cost-efficient production lines for the highly-competitive automotive market in Turkey. Learn more about the company's products here – Autefa presents solutions for Turkish nonwovens market.
Baldwin Technology Company will be showcasing its TexCoat G3 in Turkey for the first time during the ITM trade show. The innovative precision application technology product has been developed to enable a sustainable textile and nonwoven finishing process, with low energy consumption, reduced water and chemistry waste, and substantial savings of production time and costs. Find out more here – Baldwin debuts its TexCoat G3 in Turkey.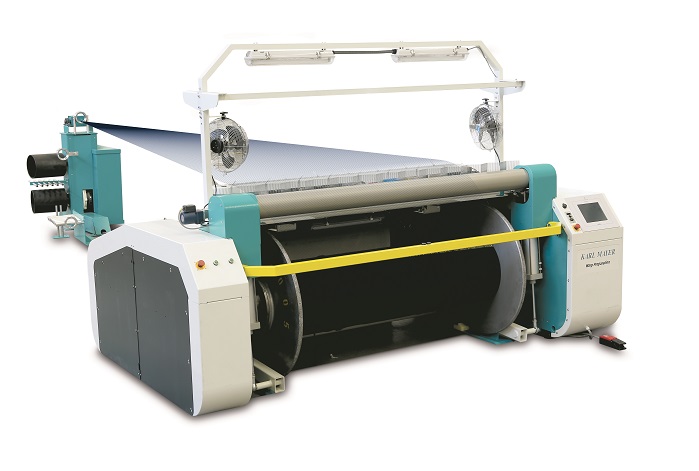 Karl Mayer will be presenting a performance show of the HKS 3-M, with a working width of 218", and has prepared a number of decorative islands to illustrate a variety of applications. The focus of these platforms are lace fabrics for creating stylish apparel, terry goods made from polyester and cotton, and double-bar raschel technology with its different possibilities for designing sports shoes, rucksacks and plush articles – products that are currently a hot trend in Turkey, according to Oliver Mathews, Sales Director of Karl Mayer's Warp Knitting Business Unit. Read more here – Karl Mayer in tune with the latest trends.
Stäubli is looking forward to presenting its latest machinery solutions for the weaving and knitting industries at the show. "Even though the Turkish textiles manufacturing market is currently facing a challenging situation in terms of worldwide competition, the Turkish weaving industry remains an important importer of high quality shirting fabrics, denim, as well as carpets," the company explains. See more here – Stäubli debuts automatic drawing-in machine in Turkey.
Itema, a leading provider of advanced weaving solutions, including weaving machines, spare parts and integrated services, will also exhibit at the upcoming event. Itema chose ITM as the official stage to introduce to the market the second generation of the company's denim-dedicated rapier weaving machine, the R95002denim. Learn more here – Itema to launch new developments for denim weaving.
Picanol, which has been active in Turkey since 1998, will be presenting its latest technological solutions, including the new OptiMax-i fast rapier weaving machine for industrial production. Highlights of the new rapier are said to include increased performance, more rigid construction, new applications, smart energy efficiency, improved ergonomics and user-friendliness. Picanol will also present its TerryMax-i rapier weaving machine. See more here – Picanol presents latest innovations at ITM.
The sixth generation of the Uster Tester 6 by Uster Technologies will also be showcased in Istanbul. The company will also present the Total Testing Center concept, highlighting to mill owners, operators, managers, technicians and yarn sellers the specific benefits they can expect. Pilling, fabric appearance and weaving performance are among the Total Testing Center features to be highlighted. Find out more here – Uster Tester 6 earns positive feedback.
Thank you for reading Innovation in Textiles!
Jana Bukolovska
Staff Correspondent
Billy Hunter is away
This article is also appears in...