11th November 2016, Westmead
Gelvenor scoops international IFF Innovation Award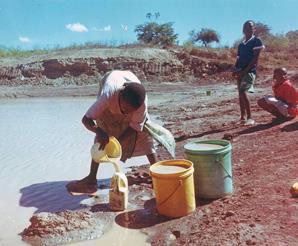 The Industrial Fabrics Foundation (IFF) has announced Gelvenor Textiles as the 2016 IFF Innovation Award winner for the development of the microfiltration fabric component for the VulAmanz Water Systems Rural Water Filter (VA-RWF).
"Water treatment and sanitation are challenges which need to be addressed, both in South Africa and around the world," the company reports. With this product, the South Africa-based company is contributing to the fight efforts for clean drinking water in rural South Africa.
New fabric technology
Gelvenor Textiles identified an opportunity to develop fabric technology which could enhance the effectiveness of a non-electric water filtration prototype pioneered by VulAmanz Water Systems called the VA-RWF.
Gelvenor Textiles, in conjunction with the Water Research Commission (WRC) and Stellenbosch University, sought to address an ongoing barrier to health and development in rural South African areas – the lack of clean drinking water. To combat the crisis, Gelvenor and its partners developed a woven polyester microfiltration fabric which is designed to remove suspended solids, colloids and bacteria from the water while offering high water flow rates of 25 l of clean water per hour.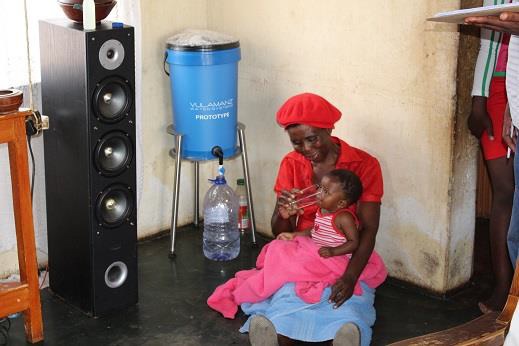 This fabric technology was then incorporated by VulAmanz Water Systems into their VA-RWF prototype to create a water purification product which is easy to use and requires no electrical power to operate.
Development capabilities
Having pioneered the introduction of aeronautical fabric to the African market in 1967, Gelvenor Textiles has continued to innovate in this field, manufacturing high performance aeronautical textiles. Gelvenor Textiles has also developed many unique technologies and specially engineered yarns to produce high quality apparel fabrics for workwear, military, hospitality, and medical applications, as well as high performance fabrics, specially designed for creating articles and accessories to withstand harsh outdoor climates.
As a renowned innovator in fabric development and production, Gelvenor Textiles also produces a range of specialised fabrics suitable for industrial, mining, transportation and geo-technical applications. It produces a wide range of custom engineered, precision woven synthetic fabrics manufactured from high tenacity nylon, polyester, aramid or polypropylene in either a multi-filament or spun format.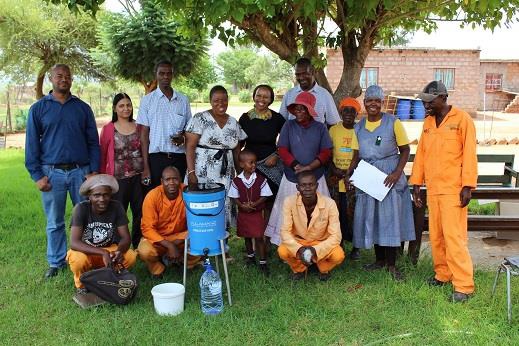 This innovative fabric solution from Gelvenor and the manufacturer's partners has enabled VulAmanz Water Systems address issues like water treatment and sanitation. The VA-RWF is said to be already having a positive impact on the communities where it has been introduced and as a result has been fully recognised by the IFF.
This article is also appears in...