25th June 2018, Feldkirchen-Westerham
Gore-Tex brand goes beyond waterproof category
Beginning in autumn 2018, the new Gore-Tex Infinium product brand will leverage the expertise and innovation from W. L. Gore & Associates into a new class of functional products that will aim to offer consumers all-round performance.
Alongside the original Gore-Tex product brand, which will remain visible through the black-diamond logo, consumers will have access to an expanded array of jackets, shoes and gloves under the Gore-Tex Infinium product brand, represented by a corresponding white-diamond logo.
Extending beyond waterproof category
While many consumers continue to pursue individual outdoor athletic activities, there has been an increase in people spending more time outside as part of their everyday experience. Products carrying the Gore-Tex Infinium brand helps meet those needs by offering versatile, comfortable apparel that is fit for a wide range of end-uses across more aspects of people's active lives when waterproofness is not a necessity, the company explains.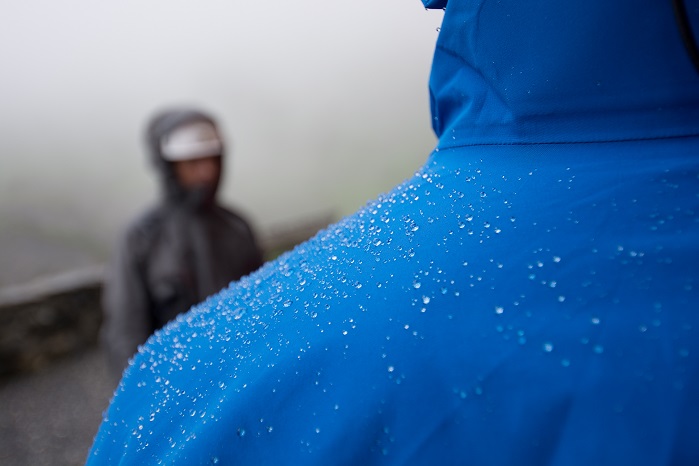 "Consumers love the Gore-Tex brand because they know they can count on our products to deliver what they promise – the highest performance for specific end uses," said Christian Langer, Global Sales and Marketing Leader in the W. L. Gore & Associates Fabrics Division.
"Gore-Tex products do what we say they will do – the first time, and every time. With Gore-Tex Infinium, we're utilising the expertise we already have and offering consumers a broader product portfolio with benefits that extend beyond the waterproof category. At the same time, we're staying true to what consumers expect from us – fabrics innovation."
New products
Innovation at Gore stems from its ongoing research into how the human body reacts to and feels during different activities, whether it's walking, cycling, climbing or sailing, combined with changing climatic conditions such as heat, rain or snow. This research is used to assist in continuing to develop innovative new products, the company reports.
An example developed out of recent research in comfort science is Gore-Tex Infinium Thermium insulated product technology for footwear. In the cold weather, women face the dilemma of either wearing stylish shoes and having cold feet or wearing bulky and unstylish insulated footwear that then cause their feet to overheat once indoors.
Gore-Tex Infinium Thermium has been developed to solve this problem by offering a low-profile, highly effective insulation – seven times more efficient than a similar amount of loft insulation – that is thin enough that it can be used in everyday footwear. Moreover, this insulation is applied only where needed – in the toe area. The result is stylish-looking everyday footwear that keeps feet warm outdoors but that don't overheat inside," the manufacturer explains.
Along with Gore-Tex Thermium product technology, Gore will introduce two new fabric technologies, Gore-Tex Infinium Soft-lined and Insulated Fabrics, along with a new glove technology, Gore-Tex Infinium Stretch Gloves, in consumer products available starting this autumn.
This article is also appears in...