29th January 2019, Zurich
HeiQ launches new sustainable products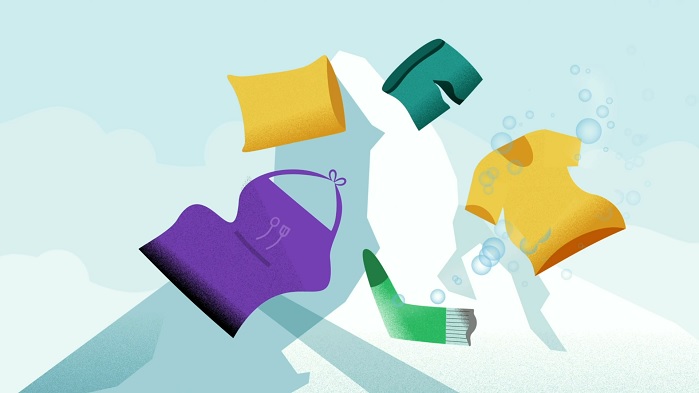 All products in the HeiQ Fresh family are bluesign approved or in the approval process. © HeiQ
Swiss textile innovator HeiQ launches new products to its HeiQ Fresh product family for a full range of odour control technologies, from silver-free to recycled silver salt options.
HeiQ recently upgraded its family of odour control technologies with new products and the new name of HeiQ Fresh. This technology family of products now offers both silver-free and less-silver odour control options. HeiQ offers these new odour control solutions for those brands looking to reduce or remove silver usage from their products. All products in the HeiQ Fresh family are bluesign approved or in the approval process.
HeiQ Fresh FFL is a bio-based amino sugar polymer that is silver-free and not an antimicrobial. There are five precursors that need to form on textiles to cause sweat odour – bacteria, warmth, fat and protein from sweat, moisture and the textile surface. By removing one of these items, the sweat odour is eliminated. HeiQ Fresh FFL is designed to remove the fat and protein from sweat, thereby eliminating the ability of the bacteria to grow. This amino sugar polymer also binds to the fibre, which allows odour to be easily washed off at low temperature and prevents permastink. With HeiQ Fresh FFL, brands get a silver-free odour control that is not a biocide but still preserves the fabrics freshness.
HeiQ Pure SPQR is a 90% bio-based option for odour control that works with a minimal amount of recycled silver. Similar to HeiQ Fresh FFL, HeiQ Pure SPQR removes two of the five precursors needed to cause sweat odour – fat and protein from sweat, as well as bacteria. HeiQ Pure SPQR still passes the traditional antimicrobial tests. With HeiQ Pure SPQR brands get more freshness with less silver.
"Embrace freshness – humans are among the most social of animals and wish to be close to each other. Body odour on our clothes or home fabrics prevents us from close gathering," said Christian von Uthmann, Chief Sales Officer at HeiQ Materials. "We are excited to offer less-silver and silver-free options to our HeiQ Fresh family. These options are more sustainable and work just as well to control odor as the traditional silver salt options currently on the market."
HeiQ also offers various odour control test methods for each of its HeiQ Fresh products, from proof of concept tests to proof of application tests. Visitors can learn more about HeiQ Fresh at ISPO Munich next week, and at Outdoor Retailer Snow Show at the Concept III booth this week.
This article is also appears in...