23rd November 2017, Obertshausen
High-fashion look for upholstery fabrics by Karl Mayer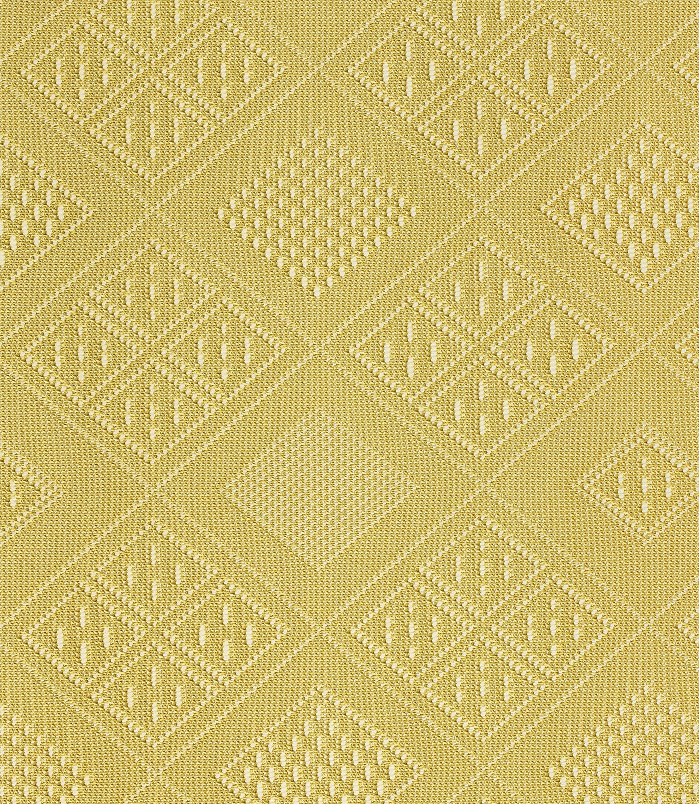 Karl Mayer has used its Rascheltronic machine, a high-speed jacquard raschel machine, to produce stable upholstery fabrics. Producers of sportswear and lingerie fabrics are using the Rascheltronic to produce stretch and non-stretch textiles with functional zones. The model used is designated the RSJC 5/1 EL, and this new collection has made it an interesting proposition for manufacturers of home textiles, according to the German manufacturer.
"Since the emergence of the athleisure trend, it has become clear that various synergies existing between specific segments of the textile sector can be exploited. For example, lingerie lace is being incorporated into the shirts of women runners, and functional materials are being used in sexy briefs," the company reports.
"Home and household textiles can also profit from the transfer of ideas from one sector to another. For example, the possibilities offered by typical warp knitting machines used in the clothing sector are now bringing a touch of flamboyance to the home."
This article is also appears in...