The same DNA science used to solve crimes and identify stolen or counterfeit goods is now ensuring that consumers are getting value for money when purchasing products featuring premium branded cotton.
Applied DNA Sciences (ADNAS), based in Stony Brook, New York, has developed a method of DNA testing, called fiberTyping®, to identify fibres from extra-long staple (ELS) Pima cotton (the Gossypium barbadense species), which is genetically different from upland cotton.
The company has also developed a version of their patented SigNature® DNA markers for use in tracking the Pima fibre throughout the textile supply chain. The botanical-based SigNature-T® marker adheres to fibres, yarns, fabrics, or labels; and is sufficiently robust to stand up to rounds of textile processing, testing, and laundering.
The technology is being rolled out via a consumer brand called PimaCott™, which will initially be used on selected home textile products produced and marketed by Himatsingka America. The company is one of the world's largest suppliers of fine count cotton sheets.
Using a supply chain secured by ADNAS' SigNature-T testing, the PimaCott brand will assure the use of Pima ELS cotton from California's San Joaquin Valley, considered the ideal climate for growing the fibre.
"This is the most amazing thing that's happened in the textile industry for a long time," enthused MeiLin Wan, vice-president for textile sales at ADNAS. "We can now tag Pima cotton at the fibre level, and test and verify it all the way through the supply chain."
"Most of the Pima growers in the San Joaquin are connected with a specific gin," Wan went on to explain. "The fibre is sprayed at the gin with our SigNature-T marker, which remains on the fibre throughout the supply chain. To avoid contamination, the spinners and fabric manufacturers segregate and label every piece of equipment used for PimaCott. The yarn from the spinner is tested; the finished fabric is tested, and the final product is tested. The chain of custody is protected."
Why brand ELS cotton?
Supply chain transparency is a hot topic for brands, retailers, and consumers; and nowhere is it more controversial than in the market for cotton, estimated to be 25.2% of the 95.6 million tons of apparel fibre produced in 2015.
All cotton is not the same. ELS cotton fibres, considered in the US to be an inch and 3/8 (34.925 mm) or longer, result in fabrics that are softer, smoother, stronger, and take colour better. ELS cotton makes up only around 3% of the world's total cotton production (according to cotton broker Paul Reinhart AG); and prices are 20% to 40% higher than those of upland cotton.
ELS cotton is grown in Western China, Egypt, India, Israel, Peru, and Australia; but the US is the largest producer of ELS cotton, where it is known as Pima. American Pima originated from Sea Island cotton, which was cross-bred with Egyptian cotton. The American ELS was grown and improved by the Pima tribe in the Southwestern US under the auspices of the US Department of Agriculture (USDA).
In 1954 the Supima® Association was formed as a non-profit organisation to assist the growers of American Pima ELS cotton, and to promote its use internationally. Supima licenses its textile mills, manufacturers and brands/retailers who manufacture and market specific high-end apparel and textile products made from American Pima cotton.
According to Marc Lewkowitz, president of the Supima association, "Supima worked with ADNAS on a number of initiatives looking at cotton from a DNA level. The first was to address a process to identify intentional cheating, not only as a check for the Supima supply chain, but more importantly for products that were labeled as being made with Pima and even Egyptian cotton.
The reason for the focus on those is that we often heard from the supply chain that it was hard to sell Supima products because there were those other generic labeled products that claimed to be the same quality but sold at significantly discounted prices. Based on the material prices alone it was mathematically impossible that the proposed quality was as claimed at the discounted price being offered."
High prices encouraged fibre substitution
The ELS cotton supply chain came under question in 2012 when cotton prices went sky-high, according to ADNAS' Wan. "It was a shock," she related. "We found that 89% of the cotton products we tested did not contain what they should. The need for Signature-T became relevant."
ADNAS' latest development is a proprietary, enhanced DNA authentication technology that can determine the quantity of inferior fibre, not just its presence, in cotton fabrics. This technology reveals shorter staple cotton blends in cottons that have been labeled as 100% Pima or Egyptian ELS.
According to David Greenstein, CEO of Himatsingka America, ADNAS tested their ELS products, and found that some of the cotton was not what it should be. "That opened our eyes," he said. "We looked into our supply chain and noted that the spinners were meeting the minimum physical specs, but were combining ELS and upland cotton. ADNAS' simple test told us that the product did not equal the label."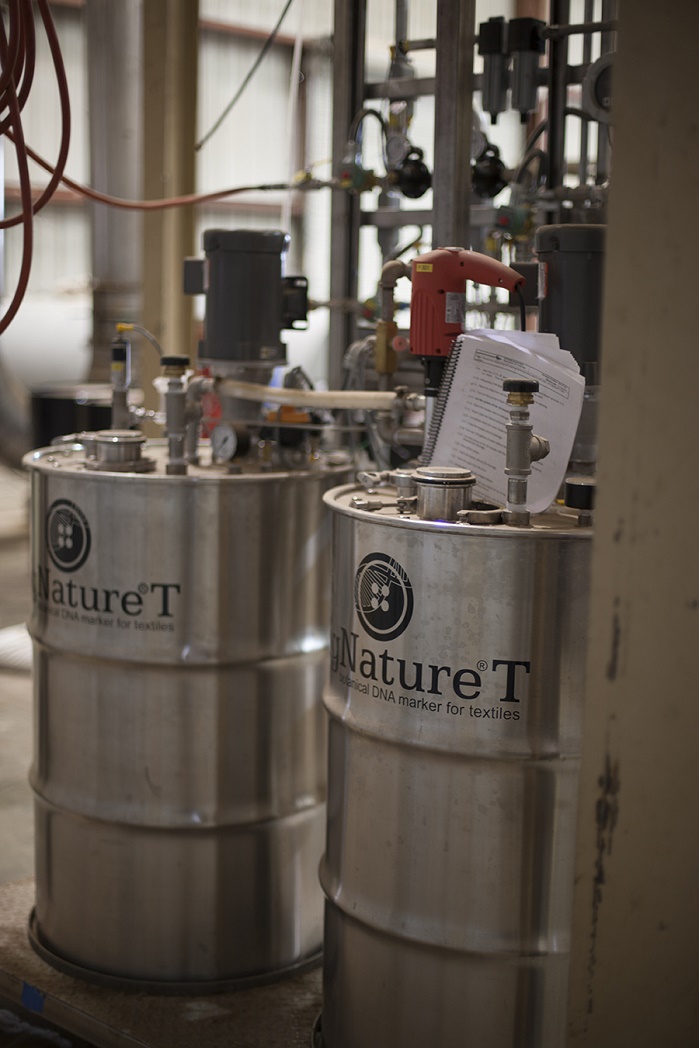 "While there arguably has always been someone that will try to cheat a system or process, it was not all that prevalent in the overall supply chain that we worked with," commented Supima's Lewkowitz. "That changed during the last economic downturn when prices for cotton and ELS cotton skyrocketed to unprecedented levels when supply wasn't sufficient to cover demand.
This is a very complex issue with multiple participants and relationships that ultimately affect the cotton grower. As Supima represents all the American Pima cotton growers, this has been an issue that our organization has been addressing for over eight years when we started working with ADNAS.
While Supima was not initially able to implement the SigNature-T on a broad basis to utilize the technology process across the American Pima industry due to a variety of issues; we have been actively engaged in tracking and testing the supply chain to validate product all the way thorough to the finished brand/retail product. All American Pima cotton is reported when it is planted; it is ginned at specific gins and then every bale is classified by the USDA."
Can Egyptian cotton regain its lustre?
The need for a secure ELS chain, however, has been driven home by the disruption in the supply of Egyptian cotton.
Egyptian cotton, traditionally perceived as a premium cotton, includes both ELS and upland varieties; but in recent years the country's political and economic turmoil has seen farmers turn to food crops as the government subsidies for premium ELS cotton have come to an end. According to Home & Textiles Today, the Cotton Egypt Association recently tested a number of home textiles from retail shelves that were labelled as Egyptian cotton, and found a large number did not contain Egyptian cotton at all.
Desperate Egyptian cotton farmers are now mixing lesser quality seeds with ELS cottonseed to increase yield, resulting in a harvest of mixed cotton fibres. In March 2016 the Cotton Egypt Association announced a program called the Egyptian Cotton Gold Seal certification, a DNA-based authentication program designed to rid the supply chain of falsely labelled goods.
"Egyptians are misleading the public by saying they can do a specific fibre type and cultivar specific test," responded Wan.
PimaCott starts with the farmers
PimaCott is currently working with 11 San Joaquin Pima growers, and has tagged some 35m lbs of Pima cotton with their individual SigNature-T markers. "PimaCott is creating a real sense of hope among the farmers," claimed Wan. "It levels the playing field. While DNA tagging adds to the cost of the fibre, it creates a chain of custody protocol. Everyone has to be transparent."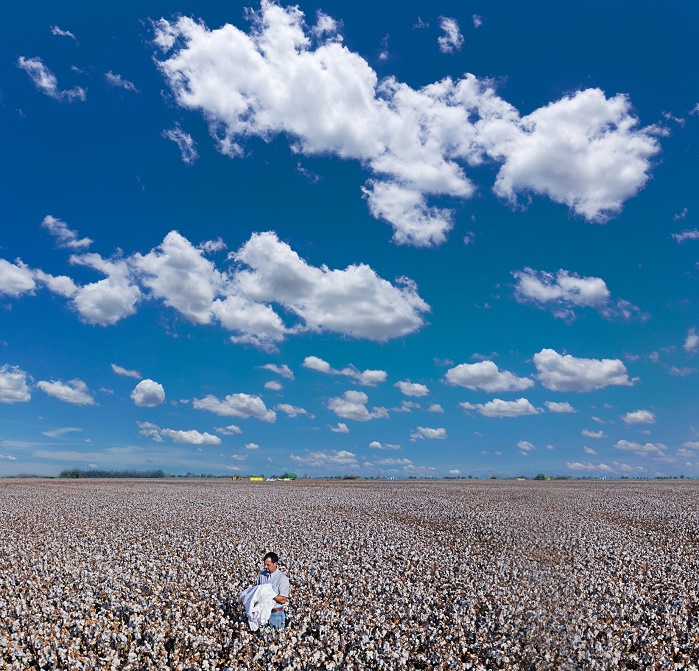 "The program creates a wonderful connection between the farmer and the consumer," added Greenstein. "People have forgotten about the agricultural aspect of cotton."
The cotton is spun on dedicated lines at six spinners in India, China, and Turkey; and PimaCott home textile products are already on the floor at a major retailer. According to Greenstein, inquiries are now coming from apparel brands, and there are plans for PimaCott apparel to launch in Spring of 2017.
"We are blown away by this technology," he admitted. "We want the consumer to understand and enjoy all the qualities of PimaCott, knowing that our cotton is Pima ELS, grown in the San Joaquin Valley. The public can have confidence in this testing technology."