16th April 2018, Singapore
Huntsman wins patent infringement case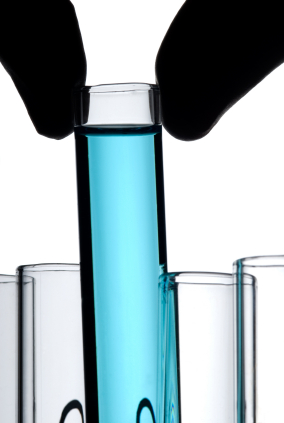 Huntsman Corporation has announced that the Patent Re-examination Board of the State Intellectual Property Office, China (PRB) upheld Huntsman's Chinese Patents Nos. ZL00106403.7 and ZL200480003051.4.
These patents were contested by Shaoxing Bangyi Chemical and Taixing Jinyun Dyestuff. By its ruling, the PRB confirmed that Huntsman's patented technology, which is used in Huntsman's Novacron Super Black G and Novacron Super Black R dyes, is Huntsman's valuable innovation for producing deep black shades.
"We are very pleased with the PRB's decision which demonstrates the State Intellectual Property Office's commitment to steadfastly uphold intellectual property rights in China which protect valuable and advanced technology," commented Rohit Aggarwal, President of Huntsman Textile Effects. "This encourages companies like Huntsman to continue to invest in research and development in our aim to bring cutting-edge innovation to the textile industry. Huntsman will vigorously pursue those who are infringing our intellectual property rights to stop the unlawful infringement and pursue full compensation for our losses."
Huntsman sued Jiangsu Jinji Industrial and Taixing Jinyun Dyestuff for infringing the above mentioned Chinese Patents at the Beijing Intellectual Property Court by using Huntsman's patented technology in six black dyestuff products. Huntsman is seeking substantial damages and an injunction against further infringement.
Huntsman is also seeking substantial damages and an injunction against further infringement in a separate lawsuit against Zhejiang Longsheng Group, Zhejiang Keyong Chemical, and Shanghai Colva Dyestuff Industry. This matter is currently being heard before the High People's Court, Shanghai. In earlier decisions, both the Shanghai Intermediate People's Court and the Shanghai High People's Court ruled that Shanghai Colva Dyestuff Industry had infringed Huntsman's Chinese Patent No. ZL00106403.7 by manufacturing and selling Colvazol Super Black LC-G and Colvazol Super Black LC-R dyes.
Huntsman Corporation is a publicly traded manufacturer and marketer of differentiated chemicals with 2017 revenues of approximately US$ 8 billion. The company's chemical products are sold worldwide to manufacturers serving a broad and diverse range of consumer and industrial end markets. Huntsman operates more than 75 manufacturing and R&D facilities in approximately 30 countries and employs approximately 10,000 associates within its four distinct business divisions.
Huntsman Textile Effects is a leading provider of high quality dyes and chemicals to the textiles and related industries. The company has operations in more than 90 countries and six primary manufacturing facilities in six countries (China, Germany, India, Indonesia, Mexico and Thailand). It develops solutions and innovative products with intelligent effects, such as durable water repellents, colour fastness, sun protection or state-of-the-art dyes which reduce water and energy consumption.
This article is also appears in...